Proud to be a vital part of Scotland's digital DNA
"We've proven that we can handle the toughest terrain Scotland has, including deploying 400kms worth of subsea cables to reach island communities."
Openreach reaches every part of Scotland no matter where you live. I'm proud that we've been here for over 100 years and we're here for the long-term. We have a solid track record of fibre network delivery right across the country, reaching more than 2.6m Scottish homes and business premises already. With the work we're doing with the Scottish Government and other organisations, 97% of Scottish premises can now connect to fibre broadband.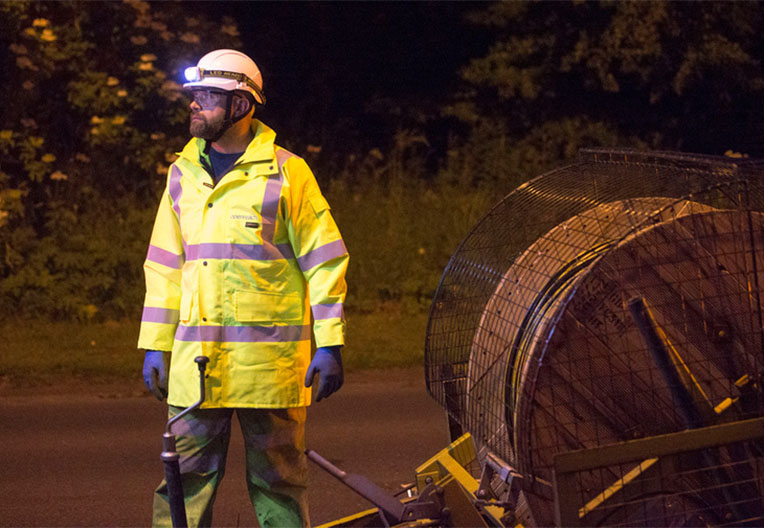 "We don't just build in cities. We're the only organisation truly tackling the delivery of fibre network in urban and rural areas."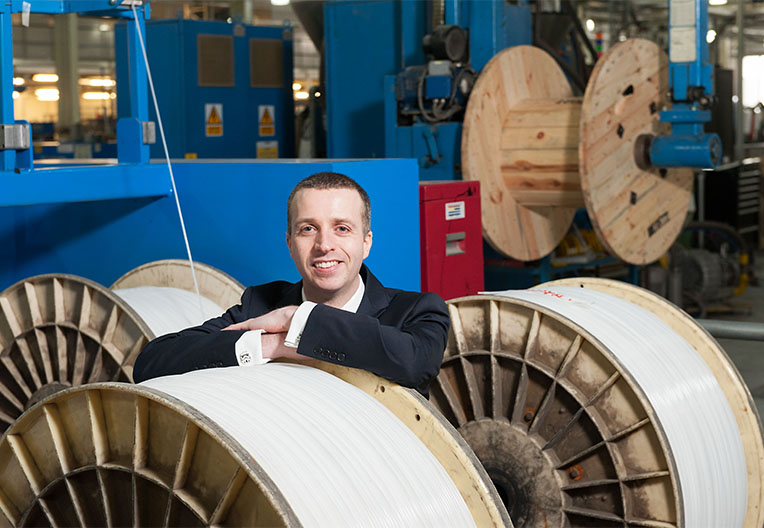 Connecting remote locations
We've proven that we can handle the toughest terrain Scotland has, including deploying 400kms worth of subsea cables to reach our island communities. Because we know how important fibre is for small and very remote communities. Our open network is available to more than 620 communication providers, giving the people of Scotland a huge choice of services and pricing.

Community minded
We care about the prosperity of Scotland. We'll work with any local community to co-fund a fibre build through our Fibre Community Partnership programme. Around 60 Scottish communities are currently working with us, with services live in 46 communities and build ongoing in the rest.
Major employer in Scotland
Our engineers have been living and working in Scottish communities from the Borders to Shetland for decades. We're a solid engineering company that builds complex network. And when we need extra hands in Scotland, 90 percent of the contractors we use are local.
We're a major employer in Scotland, with a workforce of 3,200 people and we've hired 400 trainees last year and another 220 this year. We've invested more than £500,000 in our training centres in Livingston and Dundee this year to make sure our people are ready to deliver a full fibre future for Scotland.
A truly national network
We're looking forward to continuing to deliver our open access network so people in Scotland can receive the same, reliable connectivity from their choice of broadband provider anywhere in the country. We want to connect all of Scotland's communities to the national digital network.
But don't just take my word for it. You can hear what it means to the people who matter – the people of Scotland doing great things with fast, reliable broadband – in the video above.
To find out more about fibre broadband, visit www.openreach.com/fibre-broadband.
Andy Hepburn
Director of Major Programmes Scotland
Related Articles
07 Mar 2019

We've unveiled a £485,000 investment in a national fibre training school for Scotland to educate the country's next generation of digital engineers bringing vital broadband services to communities across Scotland.

25 Feb 2019

Highlands and Islands MSP Rhoda Grant has been out in the field with our engineers to see the progress on the roll-out of high-speed broadband in her constituency.

Rural
News
Home customer
Fibre Community Partnership
Case study
Development
FTTP
Business
Fibre

09 Jan 2019

The remote Classlochie Farm development is now an ultrafast hub thanks to a Fibre Community Partnership with Openreach. Read how they got fibre broadband.