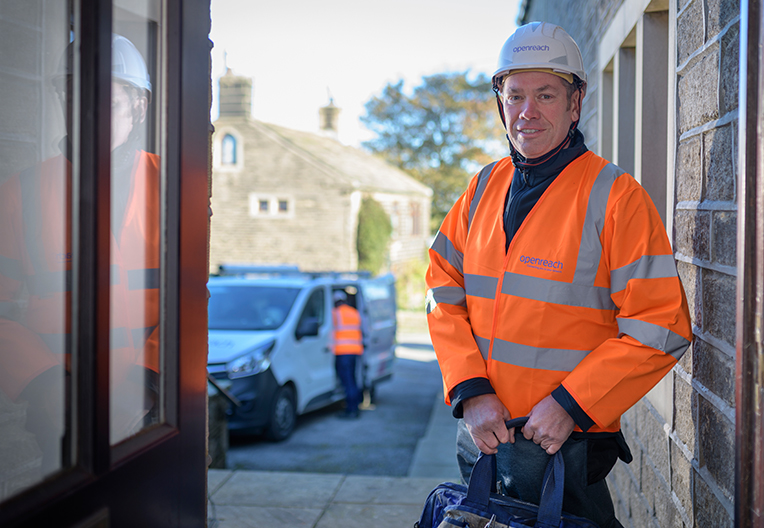 How we're protecting people during Coronavirus
Our priority is to keep people connected. While there's a high Coronavirus alert in place there are special measures we all need to take to keep each other safe.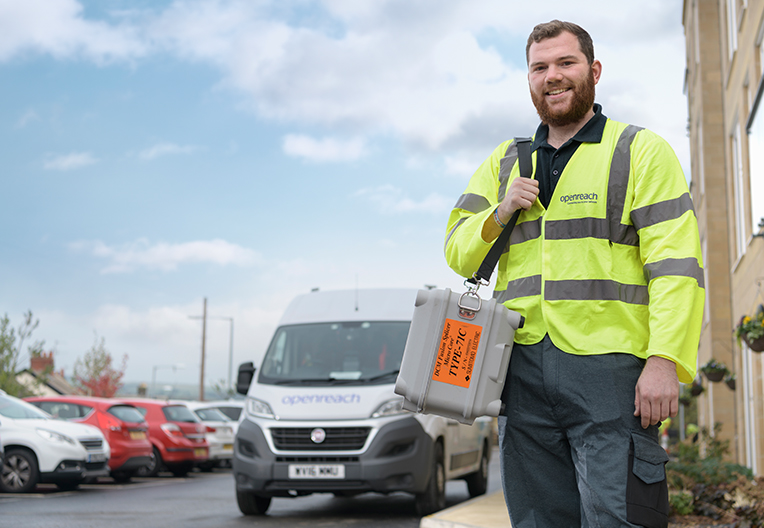 Bucking the trend with 5,000 new jobs
Openreach has announced the creation of more than 5,000 new UK-based engineering jobs, to be filled during 2021.
Connecting you to your network
Our engineers work in every community, every day – because we believe everyone deserves fast and reliable broadband.
With Fibre to the Premises broadband, pure fibre optic cables connect you straight to the exchange. Better performance, impressive speeds and reliability.
More than 28.6 million homes and businesses can order speeds of up to 80Mbps over our network.
Connecting you to our network
For the last two years, we've removed thousands of BT logos from our vehicles, uniforms and buildings, and we've brought the new independent Openreach brand to life.

Read more

»

Opinion
Rural
News
Scotland

Does Scotland need to focus on the digital economy to stimulate recovery from Coronavirus? We've called on the Scottish Government to prioritise investment in the digital economy in our response to the Scottish Government's Advisory Group on Economic Recovery.

Read more

»

Salisbury
Fibre first
News

Salisbury became the first fully fibred, ultrafast city for Openreach in record-breaking time – read how innovation made it possible.

Read more

»
28.6m
Homes and businesses that can get fibre broadband speeds of over 30Mbps across our network.
6.311m
Homes and businesses we can supply with ultrafast fibre broadband.
15.7m
Homes and businesses are connected to our fibre network.