Fibre for developers
Connect your residential or commercial properties to faster broadband
Building for the future
We're connecting residential and commercial properties to the fibre broadband network
We've already made Ultrafast Full Fibre broadband available to more than six million homes and businesses and want to reach 25 million premises by December 2026, subject to conditions being right. To help us do this, we'll build a full fibre, Fibre to the Premises, network to new residential or mixed residential/commercial sites. It makes sense for you and your development, and it's easy for you to sign up and see how things are progressing on our Developers portal.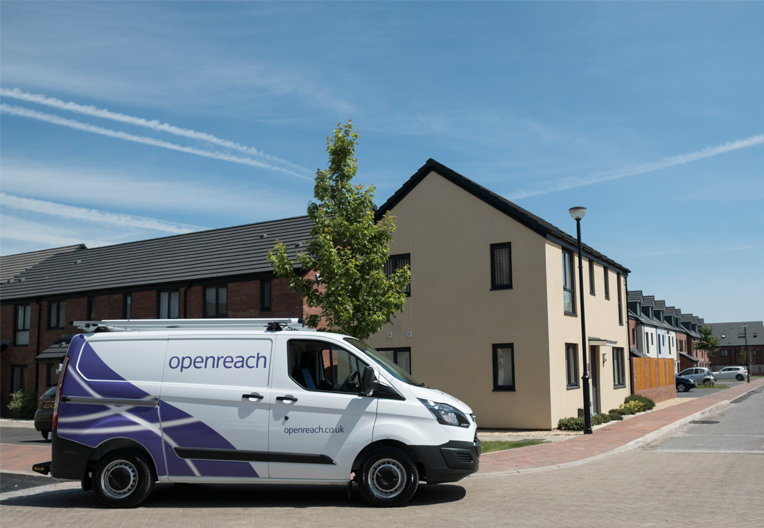 Find out how to register your residential or commercial property development for fibre broadband.
Better for homes and businesses
Our Fibre to the Premises network offers speeds of 1Gbps max.
The biggest UK full fibre network
We've already connected more than 6m homes and businesses and want to reach 25m by December 2026.
Biggest choice of service providers
Choose from the widest range of phone and broadband providers.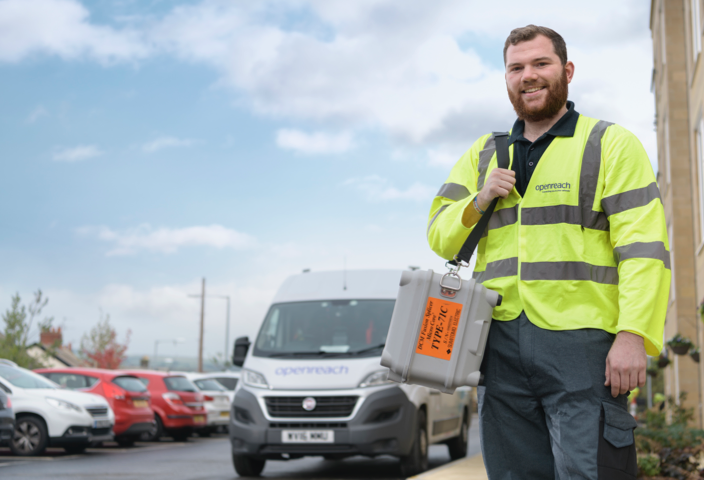 Rolling out Ultrafast Full Fibre broadband
Get speeds of a maximum of 1Gbps all the way from the exchange into your home or business.
Useful resources
How to self-install Openreach equipment

Watch our video for step-by-step instructions on how to install Openreach's fibre to the premises (FTTP) equipment.

Find out more

»

Guides and handbooks

Our downloadable guides and handbooks tell you everything you need to know about installing Openreach fibre and copper equipment at your new development.

Find out more

»

Contracts and policies

If you're a developer and you've asked Openreach to bring fibre broadband to your site you'll need to read our contracts and policies. Download them here.

Find out more

»
Fibre for landlords
Are you a building owner, landlord or managing agent? Fibre broadband could help you get – and keep – more tenants, meaning better returns on your investment. And we might even be able to bring it to your building for free. Use our fibre checker to see if you're eligible.

Find out what wayleaves are, who to contact if you need help with one and answers to questions if we have a wayleave agreement set up with you.
Related articles
29 Jul 2020

Over three million more homes and businesses in the hardest to reach parts of the country to get ultra-reliable, gigabit-ready Full Fibre broadband by the mid-2020's.

23 Jun 2020

Salisbury became the first fully fibred, ultrafast city for Openreach in record-breaking time – read how innovation made it possible.

20 Jan 2020

Full Fibre - gigabit - broadband is not just faster, more reliable and future-proof, it can also help you be more energy efficient.