You're in safe hands with Openreach
Don't just take our word for it, Openreach is being recognised as one of the top UK companies to work for and for the quality and innovation of the training we offer.

If you're interested in working for us visit our Openreach careers section.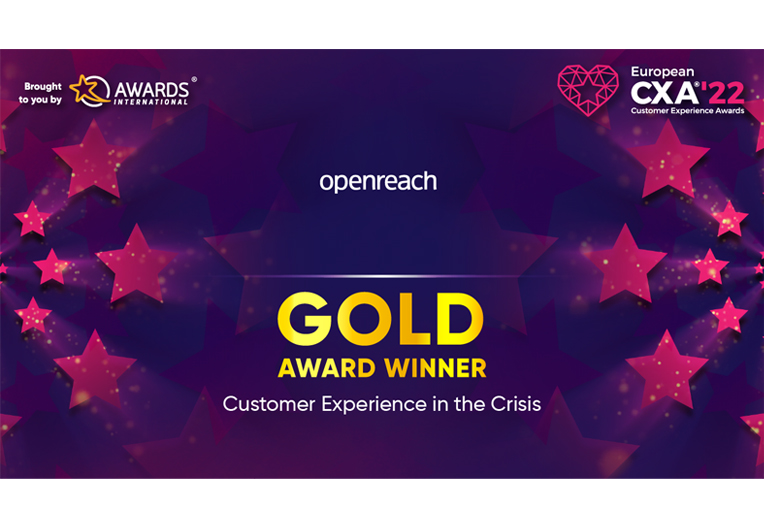 European Customer Experience Awards 2022
Gold award winner in Customer Experience in the Crisis category
During the pandemic our mission was to keep customers and our people safe and keep the UK connected and open for business. Working with our Communication Provider customers we rapidly developed and implemented new processes. From a 'priority staircase' to prioritise customers in the most need, to 'Covid risk' questions to protect our people and customers, innovations to keep customers informed about our covid working processes and enable self-help to reduce unnecessary visits and changing processes to complete as much work as possible outside of customer homes.
Best Companies Awards 2021

25 Best Big companies in the UK - placed 12th Winner of the Special Award for Learning and Development
We're proud to be one of the UK's top 25 companies for the second year running, moving up three places and marked as outstanding.
We also won the Special Award for Learning and Development for our Openstreet training centres and finding innovative ways to continue delivering training throughout the Coronavirus pandemic.
Find out more about Openreach's Best Company Awards success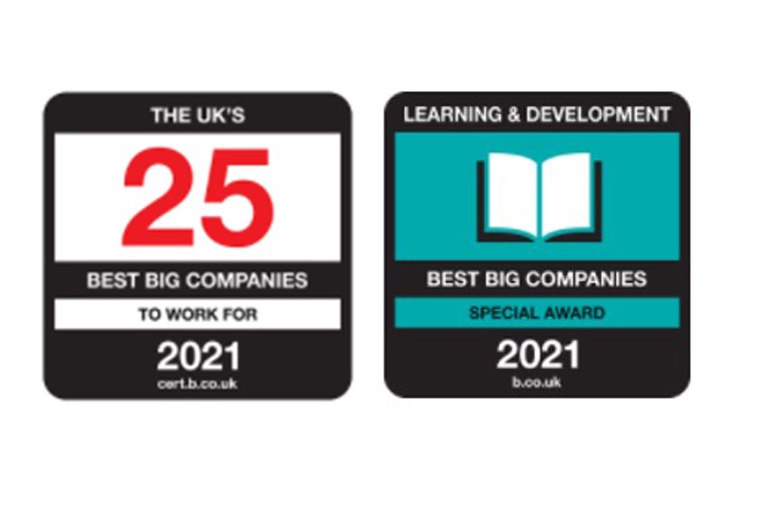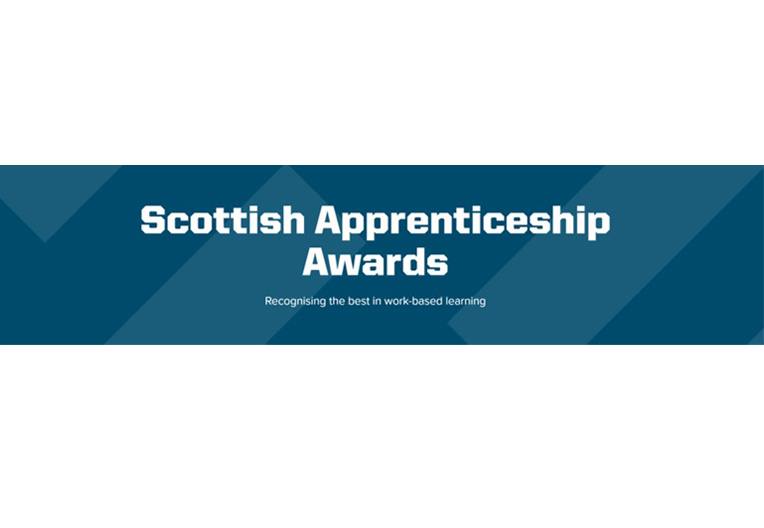 Scottish Apprenticeships Awards 2021
Winner of Innovation in Learning Provision
Openreach Learning and Development made the most of technology to help Engineering Modern Apprentices stay connected during the pandemic. When face-to-face learning was halted due to Coronavirus we quickly adapted our digital learning approach to enable apprentices from across the country to progress and achieve remotely.
Business Culture Awards 2021
Fibre Network Delivery wins three industry accolades
The Fibre Network and Delivery team had an incredible night, winning the awards for 'Best Business Transformation Initiative' and 'Best Large Organisation (over 5,000 people)'. In particular, the judges recognised the adoption of a bottom-up approach that encouraged a culture of ownership at every level, resulting in rocketing engagement scores and huge improvements in empowerment and trust.
To top it all off, the team finished the night by beating off strong competition from leading global brands, and was crowned 'Overall Winner' of the Business Culture Awards 2021.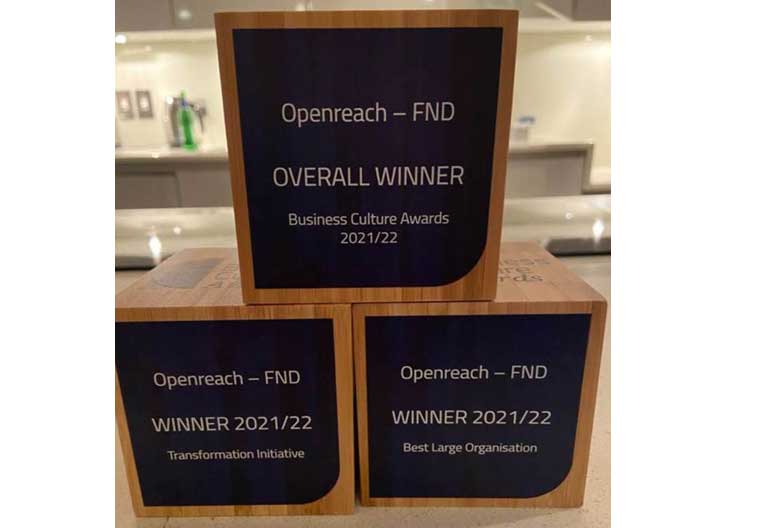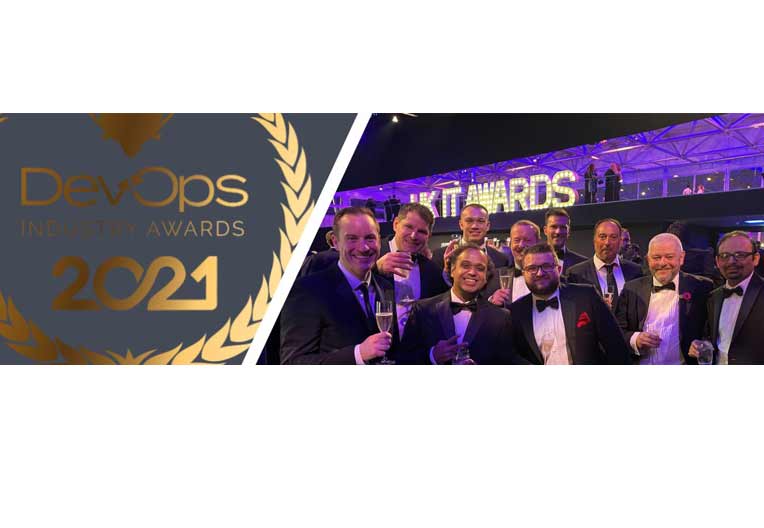 Best Overall DevOps Project in the Communication sector 2021
At Openreach, we're always working hard to make sure we offer amazing service, so we're delighted that our MyServices partner app has been recognised by The UK IT Industry Awards 2021. The app, which enables our partners' and communication providers' engineers to work on behalf of Openreach, won the prize for Best Overall DevOps Projects in the Communication Sector. By allowing access to the same apps and IP capabilities as our own engineers, MyServices allows those engineers to run tests and close jobs to the gold standard of our in house teams.
Global Fleet Champion Awards 2021
There's nothing more important than safety, especially on the road. That's why we're proud that Openreach has been honoured at the prestigious annual Global Fleet Champion Awards, landing both the Large Fleet Company Driver Safety Award and the Road Risk Manager of the Year Award.
The judging panel, made up of academic and industry experts in occupational road risk, recognised our exceptional dedication to best practice in safe and healthy fleet mobility. Our priority is always to ensure the safety of our drivers, other road users, and members of the public while we're keeping the UK connected.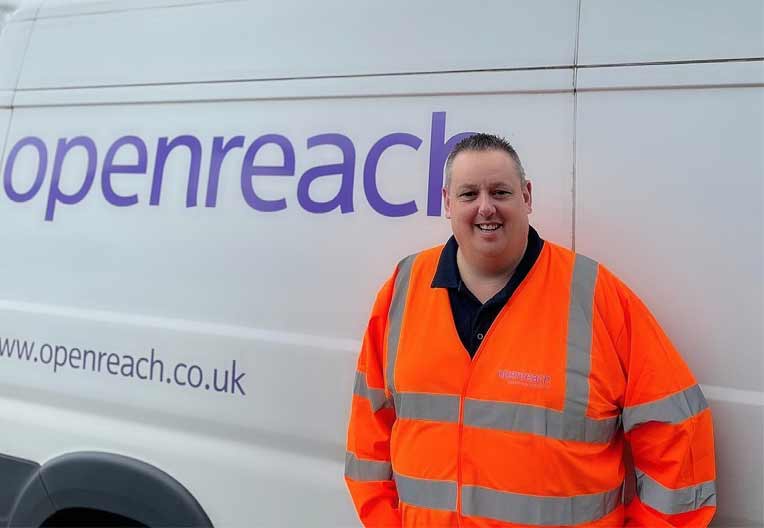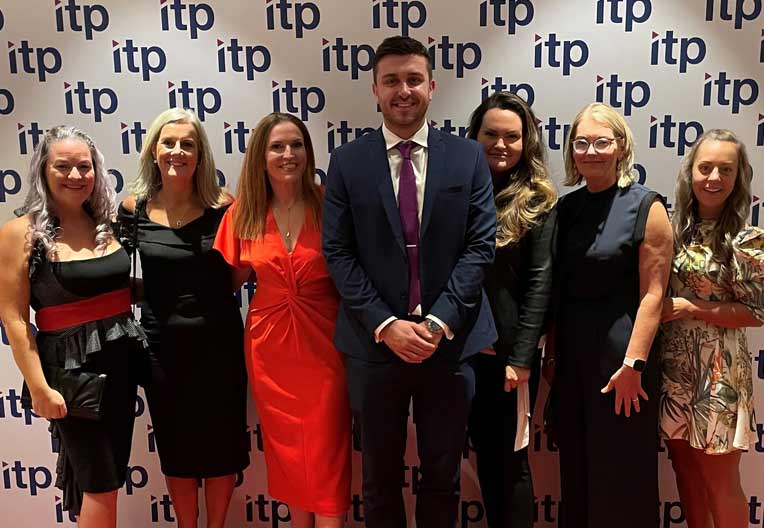 Institute of Telecommunications Professionals' Awards 2021
The Institute of Telecommunications Professionals' Awards proved a huge success for Openreach this year, with five of our colleagues being recognised for outstanding work in their fields.
Three members of the Fibre and Network Delivery (FND) team were honoured, with Andrea Cavner winning in the Women in Telecoms category, Sarah Martinez Williams winning Outstanding Contribution to an Individual's Development, and Alistair Viner winning Engineer of the Year.
On top of that, Ritika Mital and Huw Jones, both from the Service Delivery (SD) team, were also rewarded, winning the Christopher Mills Award and Mentor of the Year respectively.
City of London Considerate Contractor Scheme Awards 2021
Winner of Gold Award for the fourth year running
The scheme challenges contractors to strive for the best standards in the industry, awarding those that consistently perform to the highest levels with an industry respected Gold Award.
When working in places where there's traffic congestion and limited foot-space, our Streetworks team work closely with the City of London to make sure we work quickly and safely. We work hard to limit the impact on pedestrians and road users, and we're proud to be recognised for our consistently quality and conduct in this area.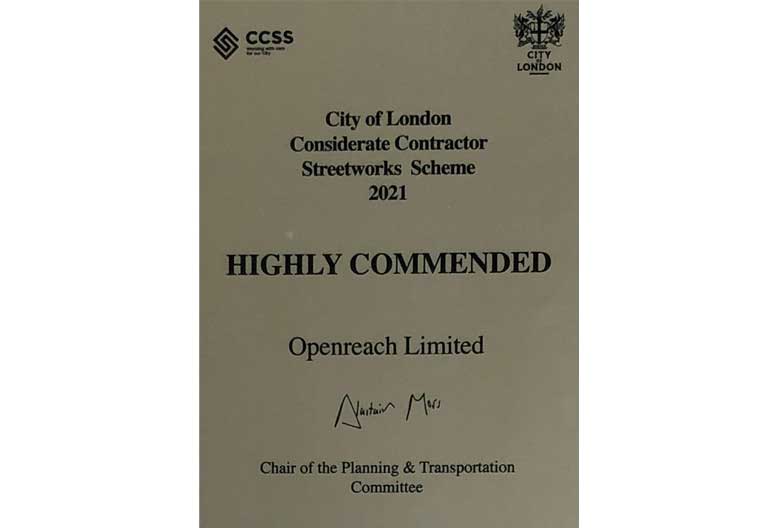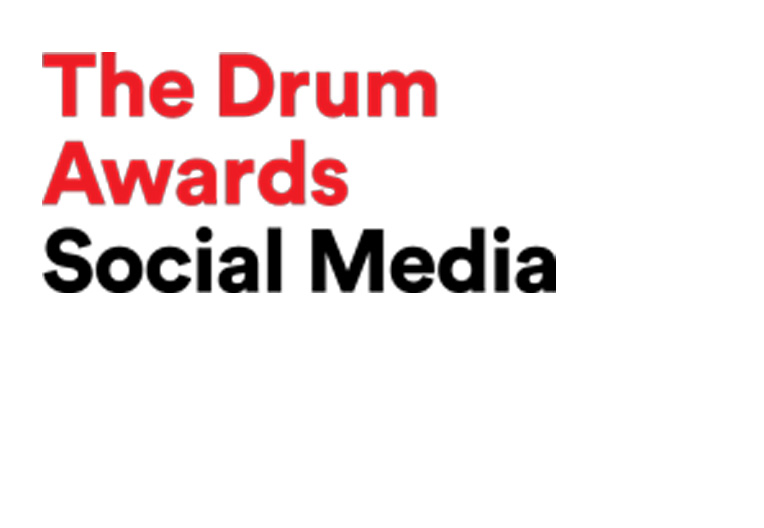 The Drum Awards Social Media 2020

Winner of Best Crisis Mangement
Openreach won this major industry award for the quality of our social media through the pandemic. The judges recognised how our content championed our role in keeping the UK connected and increased the impact of our brand, engagement, reach and positive sentiment across all of our channels.
The Forum Innovation and Transformation Awards 2020
Winner of Over all Innovation and Transformation of the Year Award and Award for Innovation at Pace
For rapid innovation programmes in network analytics which created more than £1m efficiency in less than a year and a heads-up display which replaced 27 different systems and radically simplified the service experience.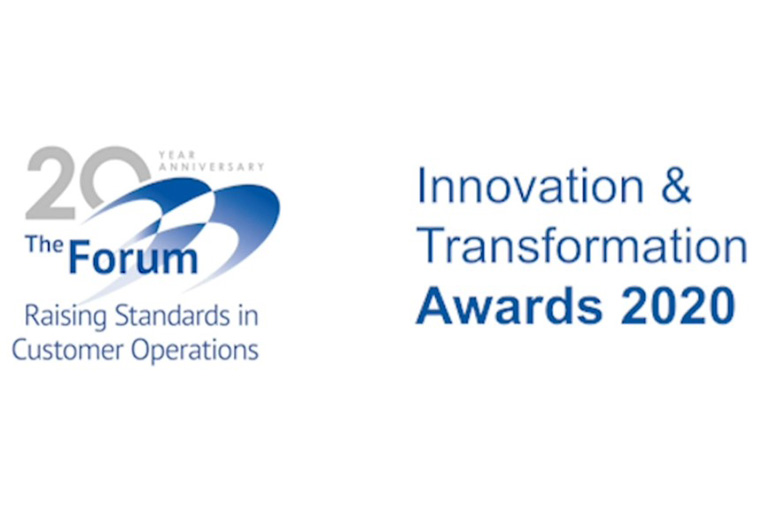 Related Articles
26 May 2021

Openreach has placed 12th in the Best Companies to work for list. Find out what it's like to work for us and about our world class training.

22 Apr 2020

Many of our people are classed as #keyworkers by the Government. We have interviewed some of them to find out what their working life is like now. The first in this new blog series features Jamie, a Senior Engineering Area Manager.

28 Feb 2020

Over the last few years we've put a lot of effort into improving our business. We've upped our investment in skills, training facilities and hiring, all to make sure that we can build the best possible network, with the highest quality service, to everyone across the UK.