Reporting damage or safety problems
Damage to our network
Details on how to identify and tell us about unsafe or damaged Openreach equipment are given below. Please talk to your phone or broadband provider if you:
have a question about your bill
have a problem with your service, like a fault
have a query about an engineer visit
want to order phone or broadband, or upgrade to fibre.
Our Damage reporting team does not have any access to your account information. Your phone or broadband provider will have all of your details and will work with us to organise any installation or repair work on your behalf.
Tell us about unsafe, damaged or vandalised equipment
If you spot any unsafe, damaged or vandalised equipment which you think belongs to Openreach, it's important that you tell us about it. Please check this guide to make sure it's ours first.
Once you're sure the equipment belongs to us, it would really help us if you use the What3Words App to tell us exactly where the damaged equipment is so that our engineers can locate and make it safe as quickly as possible. You can download the app from the app store on your mobile device, they're a third party and you can access their privacy statement to understand how they use your data.
How to contact us
The quickest way to get in contact is to use our virtual assistant. Eiva will answer any questions you may have, help you to find the information you need or set up a chat or call with our customer services team if necessary.
You can report things like:
damaged underground cables (often caused by mechanical diggers in built-up areas)
loose cables or cables dangling from telephone poles
damaged or vandalised green cabinets, including graffiti, or unattended cabinets with open doors
something unsafe at a site where we're working
damaged telephone poles (for example if they're leaning at odd angles, or have fallen down)
loose, cracked or missing manhole covers
damage to your property or personal injury.
To get started with Eiva just click on the icon in the bottom right corner of the screen. Please include the What3Words reference in the damage location field if you have it.

Utility companies should call us on 0800 023 2023 (option 1 + option 1).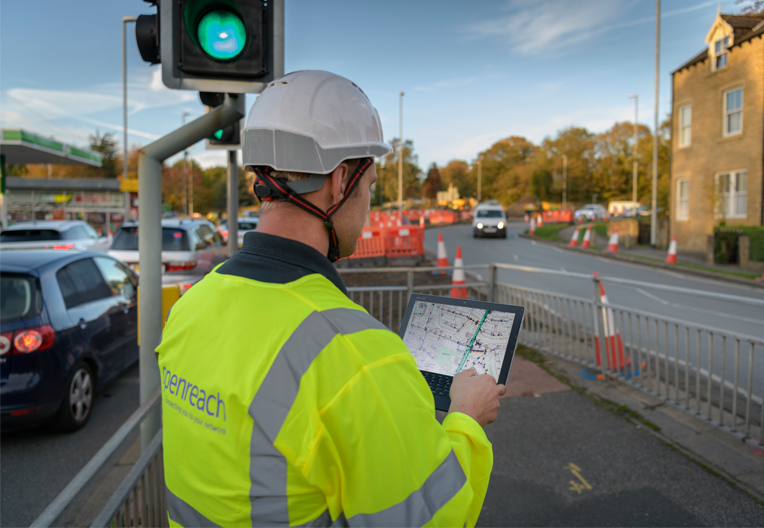 How to report damaged Openreach equipment if you work for a highways authority.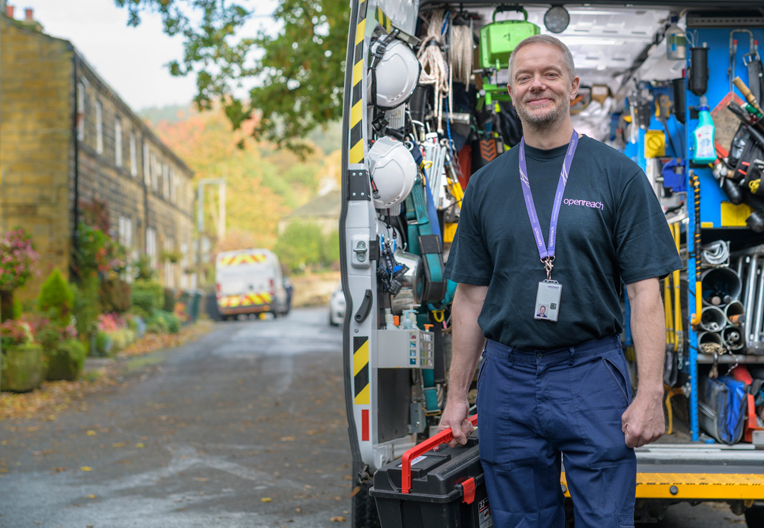 Health, safety and wellbeing
Read about our approach to health and safety, including our accreditations and policies.