Crimes and scams
How to report scams and
damaged or stolen
Openreach equipment
How to report crimes and scams
If you see someone vandalising our network or stealing cables, please don't try to stop them yourself.
If you can, gather as much information as possible including any vehicle registration numbers. Then call 999 as soon as it's safe to do that. Or you can call Crimestoppers on 0800 555 111. They're an independent charity that gives people the power to speak up to stop crime 100 per cent anonymously.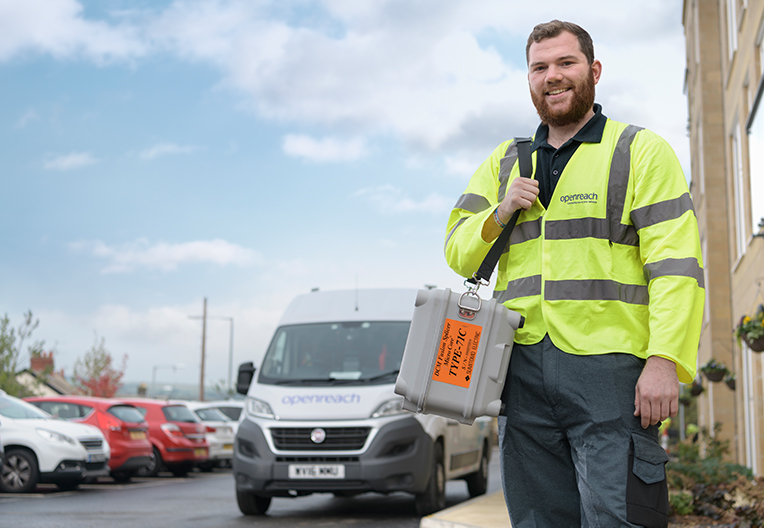 See what you can do to help us stop people stealing copper cables.
What to do if you suspect a scam
Openreach will never ask you for personal information like bank details – either in person, over the phone or by email. We'll also never ask to remotely access your computer, phone or tablet. So if someone gets in touch saying they're from Openreach and asks for any personal information, don't give it to them.

How to report a scam
If you've had a suspicious call, please report it to Action Fraud, the UK's national reporting centre for fraud and cybercrime. They'll tell you what to do next.

If you've had a scam email, forward it as an attachment to this address. You can also report these to Action Fraud.
How to tell if text messages from Openreach are genuine
You may receive text messages from Openreach to remind you that your service provider has booked an appointment for an engineer to provide a new service or fix a problem with your current service. We may also provide tips to help you or to tell you when to plug in your new router if your new service doesn't need our engineer to come into your home.
Full details of the numbers we use and the types of messages we send are provided on the 'got an engineer coming' page.
How to recognise a genuine Openreach engineer
If one of our engineers needs to visit you for any reason they'll call or text to check you'll be in, get some details about your address (like where to park), and tell you roughly when they'll get to you. If you're worried at all, you can also check with your phone or broadband provider to make sure they've asked for an Openreach engineer to visit.
Our engineers use lots of different types of vans, and sometimes other companies work on our behalf. So don't worry if it doesn't say "Openreach" on the side of the van. Everyone we send carries a photo identity badge, which they should show you straight away – if they don't, make sure you ask to see it. If they don't have a badge, don't let them in.
People working in our civil engineering supply chain should also carry their own company's identification passes and should have ' Working on behalf of Openreach' boards in place at work sites when signing and guarding is required.
If you think an engineer, or someone claiming to be working on behalf of Openreach, isn't genuine you should report this to the police on 101. You can also report this to Action Fraud.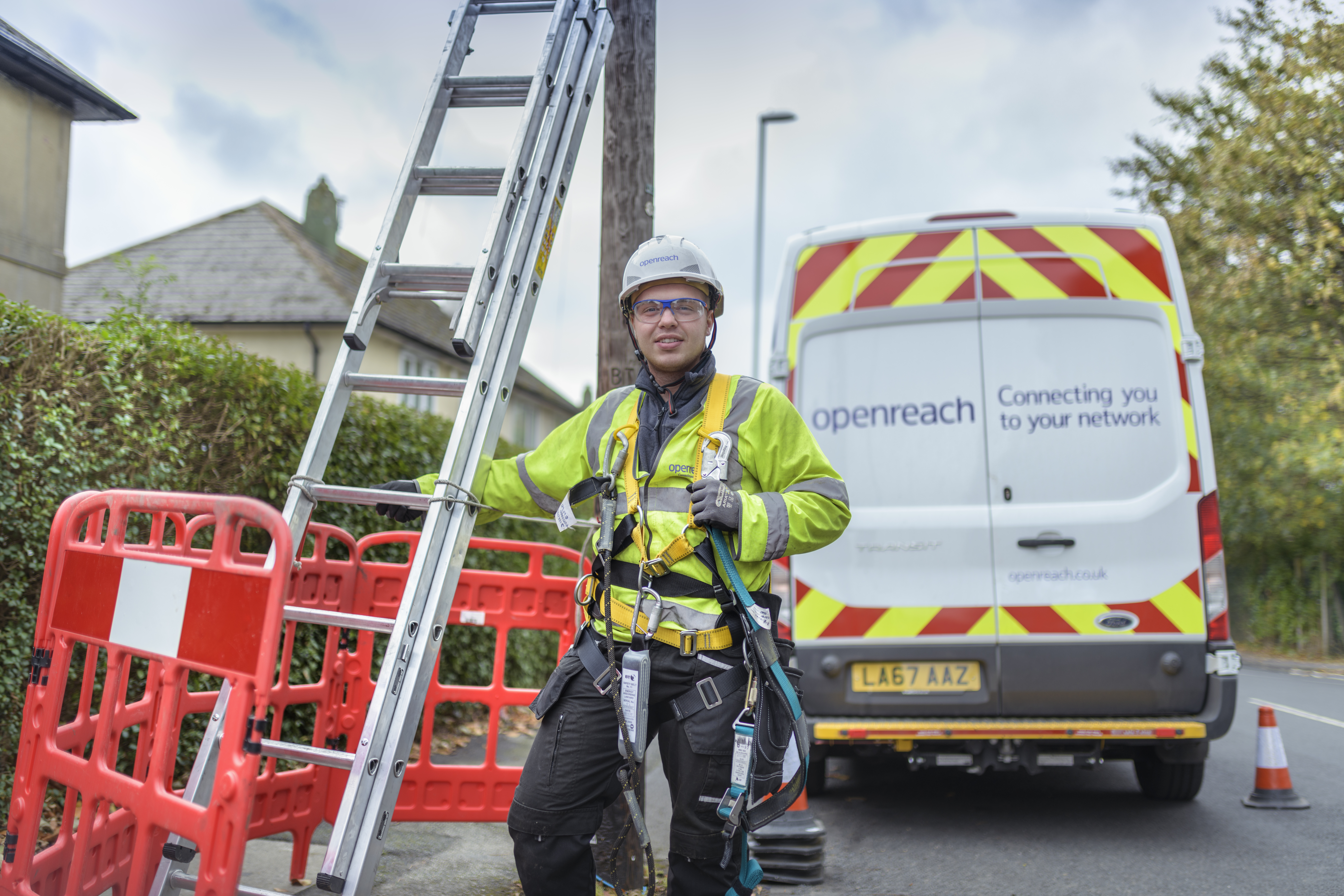 Got an Openreach engineer coming?
What to expect when we come to your home.
Fibre stories
07 Oct 2019

As the country's leading digital infrastructure provider, we're determined to help the Government deliver faster, more reliable broadband to as many rural communities as possible.

31 Jul 2019

We're building at a massive scale. Every 30 seconds we pass a home or business with our new future-proofed full fibre network.

Fibre first
Clive Selley
News

09 May 2019

We now intend to reach an extra one million premises within our original timeframe, meaning four million homes and businesses will have access to a full fibre to the premises (FTTP) service over our network by the end of March 2021.