Crimes and scams
How to report scams and damaged or stolen
Openreach equipment
How to report crimes and scams
If you see someone vandalising our network or stealing cables, please don't try to stop them yourself.
If you can, gather as much information as possible including any vehicle registration numbers. Then call 999 as soon as it's safe to do that. Or you can call Crimestoppers on 0800 555 111. They're an independent charity that gives people the power to speak up to stop crime 100 per cent anonymously.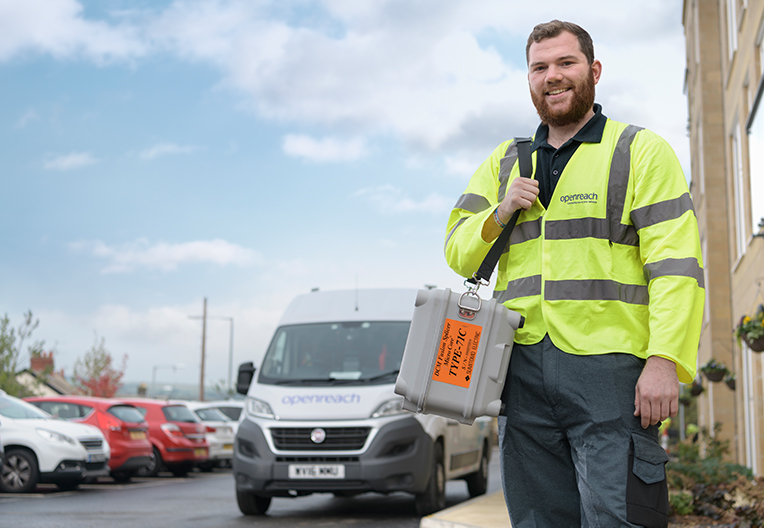 See what you can do to help us stop people stealing copper cables.
What to do if you suspect a scam
Openreach will never ask you for personal information like bank details – either in person, over the phone or by email. We'll also never ask to remotely access your computer, phone or tablet. So if someone gets in touch saying they're from Openreach and asks for any personal information, don't give it to them.

How to report a scam
If you've had a suspicious call, please report it to Action Fraud, the UK's national reporting centre for fraud and cybercrime. They'll tell you what to do next.

If you've had a scam email, forward it as an attachment to this address. You can also report these to Action Fraud.
How to recognise a genuine Openreach engineer
If one of our engineers needs to visit you for any reason they'll call or text to check you'll be in, get some details about your address (like where to park), and tell you roughly when they'll get to you. If you're worried at all, you can also check with your phone or broadband provider to make sure they've asked for an Openreach engineer to visit.
Our engineers use lots of different types of vans, and sometimes other companies work on our behalf. So don't worry if it doesn't say "Openreach" on the side of the van. Everyone we send carries a photo identity badge, which they should show you straight away – if they don't, make sure you ask to see it. If they don't have a badge, don't let them in.
If you think an engineer isn't genuine you should report this to the police on 101. You can also report this to Action Fraud.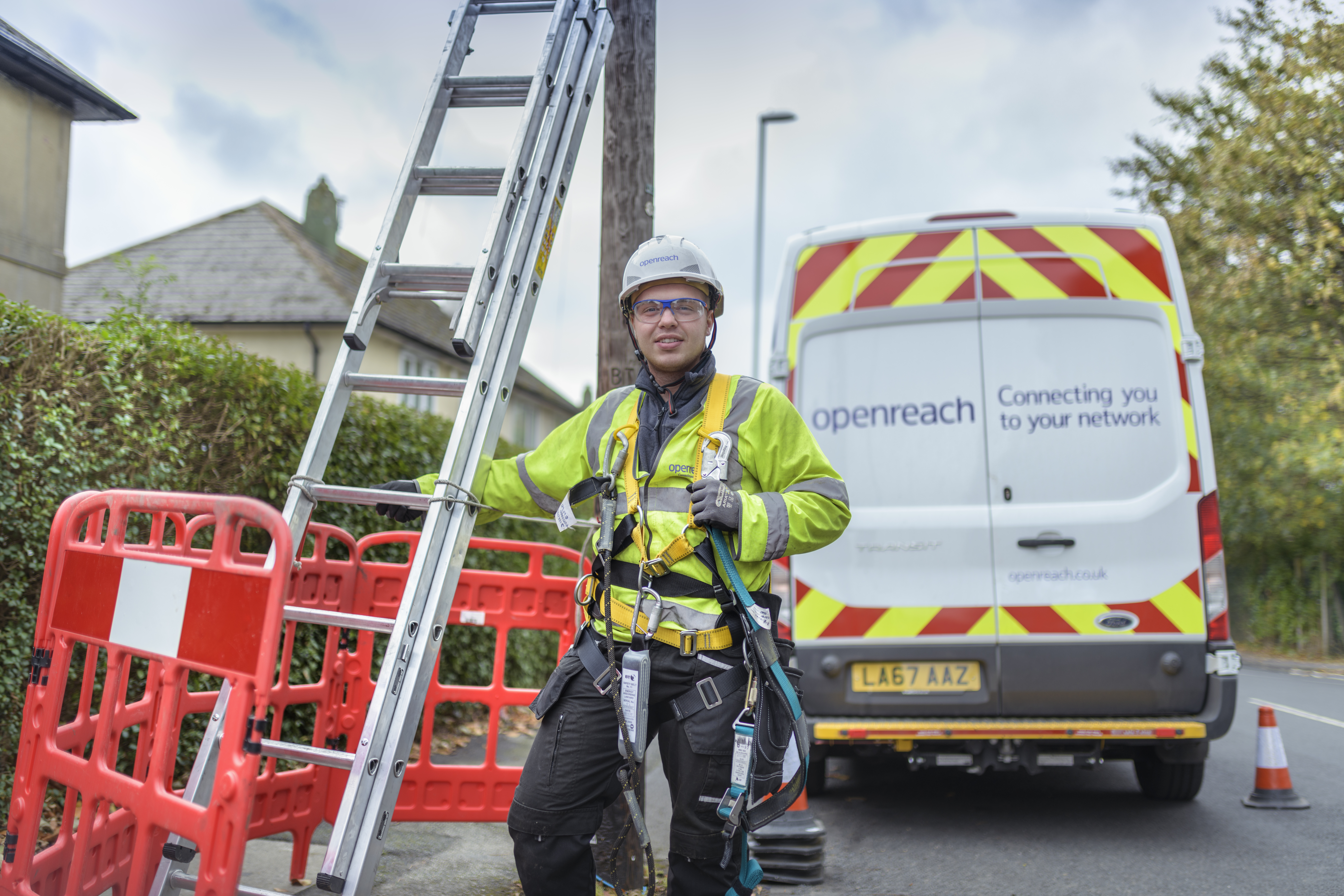 Got an Openreach engineer coming?
What to expect when we come to your home.
Fibre stories
07 Mar 2019

We've unveiled a £485,000 investment in a national fibre training school for Scotland to educate the country's next generation of digital engineers bringing vital broadband services to communities across Scotland.

News
Fibre
Scotland
Government

25 Feb 2019

Highlands and Islands MSP Rhoda Grant has been out in the field with our engineers to see the progress on the roll-out of high-speed broadband in her constituency.

Performance
News
Business

20 Feb 2019

A new data analytics tool, Qlik Sense, is helping us to reduce the time taken to install business fibre connections.