Five ways we're tackling the digital divide
Last week, the Government put £5 billion on the table to help deliver ultrafast broadband to the UK's most isolated homes and businesses.
And as the country's leading digital infrastructure provider, we're determined to help them deliver faster, more reliable broadband to as many rural communities as possible - from crofts in the Outer Hebrides to start-up communities in rural Cornwall.
But it's not going to be easy.
At Openreach, we've never been just a city fibre builder, and we've got lots of experience doing this stuff. We're also convinced that new full fibre technology can provide the most future proof platform for growth and prosperity throughout the UK.
Based on the engineering innovation used in Cornwall, more than 50,000 homes and businesses around the U.K. will now get ultrafast broadband. Watch this video to see how this is benefiting the rural Burncoose estate.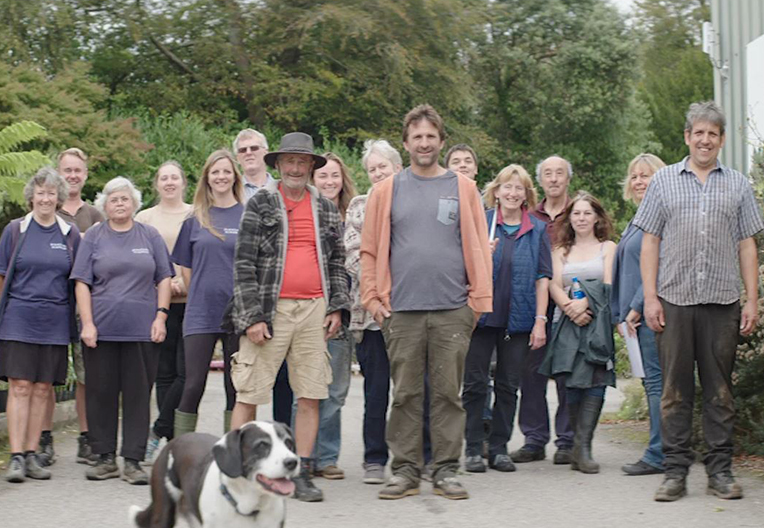 "We're in the process of upgrading more than 100,000 homes by working directly with communities to find a funding model and create a bespoke solution that suits them"
So, despite being a huge engineering challenge - both economically and physically - here are just five of the ways we're trying to face into that challenge, and to support rural communities across the UK.
1. Innovating as we go
One of the great things about being Openreach, is that we've got a crack team of experts – our Chief Engineers - who are constantly testing and developing new tools and techniques to allow us to build faster. They're like the SAS of broadband builders. And they've got their crosshairs fixed on a big rural network expansion.
Right now, they're conducting intensive trials in 13 of the UK's rural communities – testing a range of innovations that will see more than 50,000 homes and businesses upgraded to full fibre broadband. That includes a 'diamond cutter' that can install 700 metres of cable in a day; drones that can fly fibre across rivers and valleys; and ground penetrating radar to guide our diggers - read more here.
2. Building Fibre Community Partnerships

If your home or business has been left out of plans by the private sector, or you can't wait for subsidised projects to reach you, our Fibre Community Partnership (FCP) scheme could be the answer.
We're in the process of upgrading more than 100,000 homes by working directly with communities to find a funding model and create a bespoke solution that suits them. Tiny rural outcrops like Classlochie, in Scotland and small businesses like the No 10 Tea Gardens, in Avoncliff, Bristol have taken the leap. And they wouldn't be enjoying faster, more reliable broadband today if it wasn't for this approach.
We'd love to speak to your community if you're interested in finding out more.
3. Working with government vouchers

Whether it's the Rural Gigabit Connectivity voucher scheme; the Better Broadband Subsidy Scheme; or the Access Broadband Cymru scheme – there are substantial pots of money out there for rural families and businesses looking to get faster, more reliable connectivity.
That said, it can be a bit confusing finding out how and where you can get your hands on these funds. That's why we set up an Openreach team to help people navigate the various options and draw down the maximum possible funding for their community. All we need to do then is get building!
4. Building Digital UK / R100 and Stratum
The Government's Building Digital UK scheme (BDUK) has been going since 2013, and so far, it's helped to extend superfast broadband services to over five million premises. They simply wouldn't have been reached by private investment and we've played a huge part in that programme.
As a result, more than 95% of the UK can order superfast services today, and the build hasn't stopped.
Meanwhile the Scottish Government is planning to deliver its R100 scheme – to connect every home and business in Scotland with high speed broadband. And in Northern Ireland there's Project Stratum – the region's £165m plan to connect up 98k premises with superfast broadband.
5. Helping others!
Whilst we're out there building full fibre further and faster than anyone, we're also helping others to build their own networks by giving them access to our ducts and poles.
This is really important to us.
We're only going to meet the Government's ambition by working together as an industry, so we're working hard to make our infrastructure even easier to access and use.
So far, more than 23 companies have earmarked around 1,400 kilometres of our network to deploy their own fibre, and we're very much open for more business.
Kim Mears
Managing Director Strategic Infrastructure Development
Related Articles
News
Home customer
Fibre Community Partnership
Case study
FTTP
Fibre
Business

23 Apr 2018

Residents and children in Over Peover, Knutsford benefit from faster broadband speeds thanks to a Fibre Community Partnership with Openreach. Read more.

Fibre Community Partnership
News

25 Mar 2019

Every property in the rural village of Llancarfan will have ultrafast broadband thanks to a Fibre Community Partnership with Openreach.