Community Fibre Partnerships
Partner with Openreach to get faster broadband to your community
Connecting communities to fast fibre broadband
We're working hard to improve our network to get faster fibre broadband to as many people in the UK as we can. But there are some areas which we don't currently plan to upgrade, or areas we've upgraded to fibre where people want to have an even faster internet connection. We know this can be frustrating. But there is another solution – a Community Fibre Partnership.

What's a Community Fibre Partnership?
We work with your local community to build a customised fibre solution to bring fibre broadband to homes and businesses.
We put a joint funding arrangement in place, which means we contribute some of the costs and your community funds the rest. We'll then build the most affordable solution we can to meet your needs. We'll also advise on any grants you might be able to get to help pay for your part e.g. from local authorities or the Government.
If your area already has fibre broadband, you can also use a Community Fibre Partnership to upgrade to even faster speeds.

Want to know more?
Enter your landline or postcode into our fibre checker. If the results indicate you're not part of current fibre plans - or if you have fibre but want to upgrade to ultrafast - and would like to explore a co-funded fibre option with us, register your interest and we'll be in touch.
Communities we've helped with a partnership. 1420 of these provide Ultrafast Full Fibre broadband to more than 120,000 premises.
Homes and businesses can get fibre broadband thanks to their Community Fibre Partnerships
Communities using Government Gigabit vouchers worth over £78m to bring fibre to their homes and businesses
Step by step – how to set up a Community Fibre Partnership
Register for a Community Fibre Partnership
Community Fibre Partnerships

No fibre broadband available in your area? A Community Fibre Partnership could help – you and Openreach jointly fund the upgrade to super or ultrafast broadband.

Community Fibre Partnerships

Find out what grants you could get to help your Community Fibre Partnership to fund the upgrade to faster fibre broadband.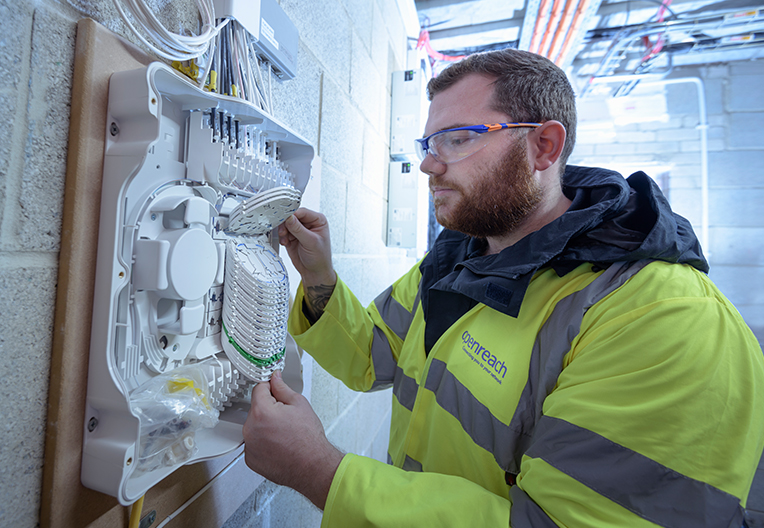 Are you missing out by not having fibre direct to your business?
A faster connection means you can do and sell more.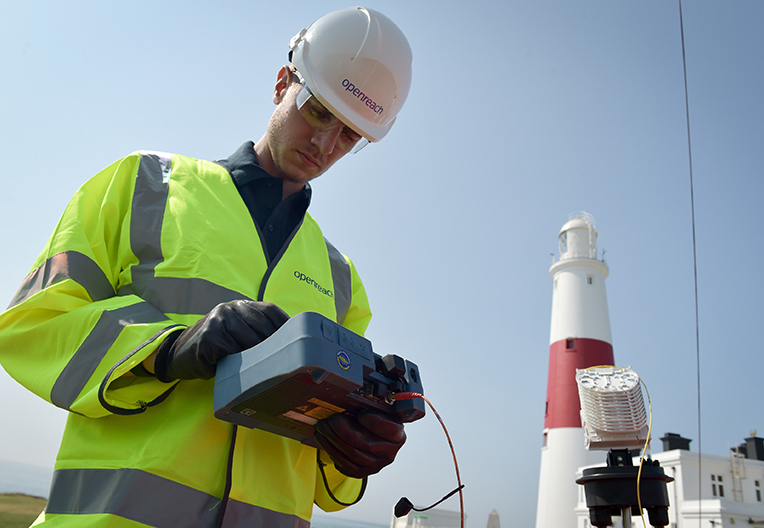 Rollout technologies – see how it's built
Find out what it takes for Openreach to bring fibre broadband to a new area.
Case studies
News
Community Fibre Partnerships

08 Jul 2019

The total number of homes and businesses who have chosen to upgrade their broadband under our co-funding scheme has reached 100,000.

News
Community Fibre Partnerships

13 Mar 2018

People living and working in two Staffordshire communities are looking forward to getting some of the fastest broadband speeds in the country, thanks to an innovative scheme to ensure the county's smallest communities don't miss out on the latest technology.

News
Community Fibre Partnerships

12 Jan 2018

Openreach's Community Fibre Partnerships scheme to deliver the latest Fibre-to-the-Premise (FTTP) technology in Cuckfield.