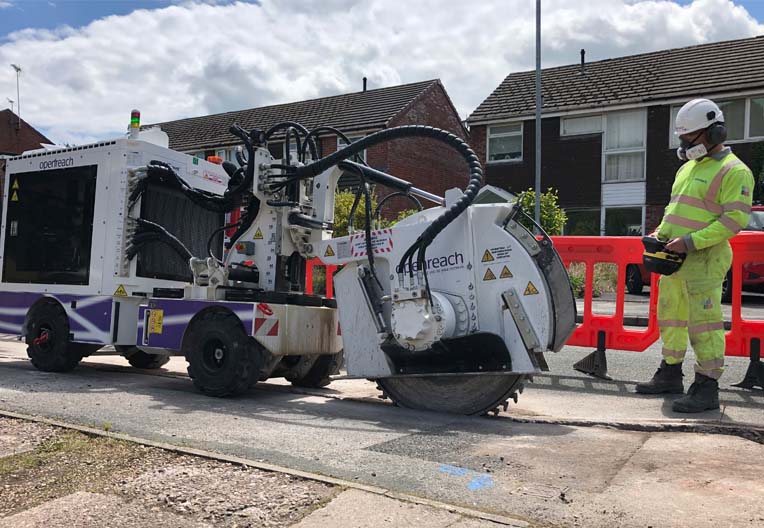 As an Openreach civil engineer you'll be maintaining and building our network. If you like being out on the road, visiting lots of different places and doing hands on work in all kinds of locations then apply now.
Careers at Openreach
Here at Openreach we bring people together. As one of the world's biggest communication companies, we connect millions of homes and businesses across the UK.
We build and look after the network that allows communication providers to offer phone, internet, and TV services to the nation.
It's important work - and we need the best people to help us do it.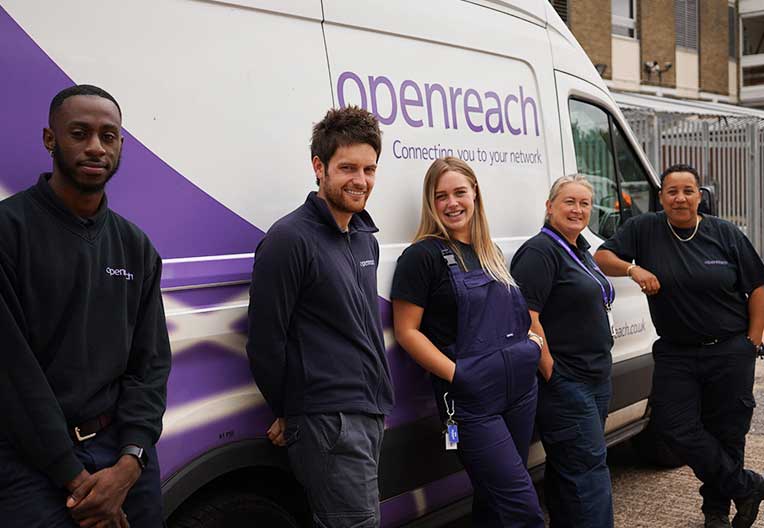 Our teams are who we are, and each one is a vital part of the Openreach family. They all work together to make sure that we can keep connecting people – to each other and to the world.
Learn more about Openreach
We're a family of over 35,000 people, working across 13 teams with one thing in mind – to make sure that everybody's connected. Whether family homes or business premises, hospitals or government buildings, millions of people rely on us for a fast and reliable network, and we're always working to deliver more.
Celebrating Diversity and Inclusion
We build connections in communities that are diverse and inclusive, and we want our teams to reflect that. We're focused on recruiting people with a wide range of experiences and backgrounds and on making sure that we're open to everyone.
We're here to build connections and we're passionate about the work we do. From engineers to service support advisers, everyone at Openreach pulls in the same direction, and we serve the whole of the UK from our regional hubs. Find out for yourself about life at Openreach and the cities we're based in.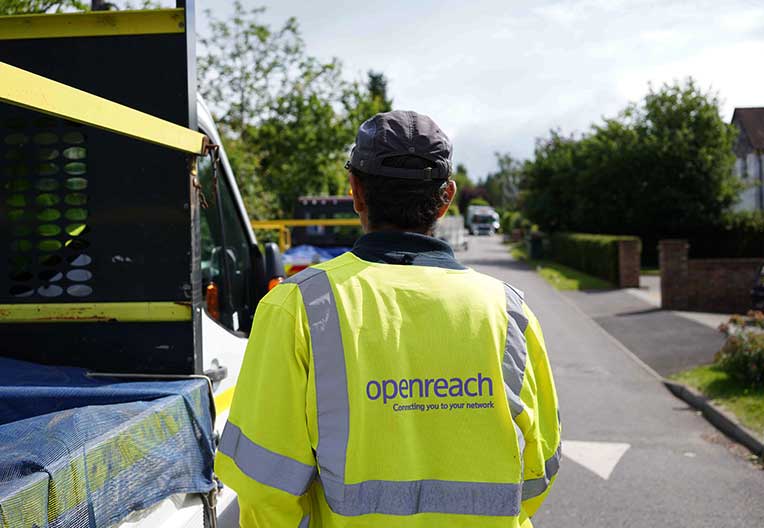 Being part of the Openreach family comes with a wide range of benefits and plenty of perks, from pension pots and discounted broadband to volunteer days and career mentoring. We love where we work – and the feeling is mutual.
Start your career with Openreach
At Openreach we're full of opportunities, for every stage of your working life. We've got industrial placements for students, programmes for new graduates, and apprenticeships for both school leavers and people who want to change careers.
3.8
Overall Rating out of 5

Our overall rating is based on hundreds of independent reviews written by members of the Openreach team, both past and present.
3.9
Diversity and Inclusion
We value people for who they are and the variety of experience and skills they bring. We'll never stop working to make sure Openreach is a place where everybody can be themselves and have their voice heard.
3.7
Work/Life Balance
To work well, we need to live well. We want everyone in the Openreach family to be able to achieve their full potential, so we support each other in finding that perfect balance.
72%
Recommend to a friend
There's nothing better than word-of-mouth and we love it when one of our team recommends us to someone they care about. Which is good, because it happens a lot.
Our Awards
We think Openreach is a great place to work – we've even won some awards for it. Take a look at our trophy cabinet and see who agrees with us.