Our people are behind everything we do
Openreach Limited runs the UK's digital network. We're the people who connect homes, schools, hospitals, libraries, businesses - large and small, broadcasters and governments to the world. It's our mission to build the best possible network with the highest quality of service, and make sure that everyone in the UK can be connected. We're a wholly owned subsidiary of BT Group and our customers are the 688 communications providers who sell phone, broadband and Ethernet services to homes and businesses.
Openreach is made up of four divisions – service delivery, fibre and network delivery, strategic infrastructure development, and headquarters.
Our 37,000 people are hugely experienced, resourceful and innovative. They tackle complicated engineering problems – from coordinating works with councils, highways agencies, energy suppliers and landowners, to installing and maintaining the complex kit that provides fibre broadband services. They go the extra mile and take on any challenge to build a better, faster and more affordable network that helps our customers stay connected.

More about Openreach's four divisions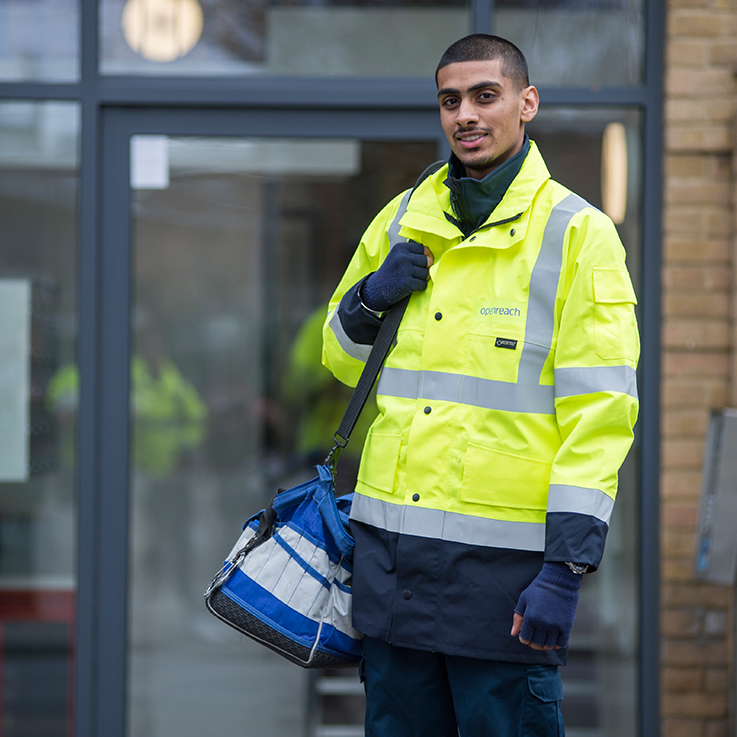 Service delivery
This team looks after our network. You've probably seen them working at the side of the road or at the top of telephone poles.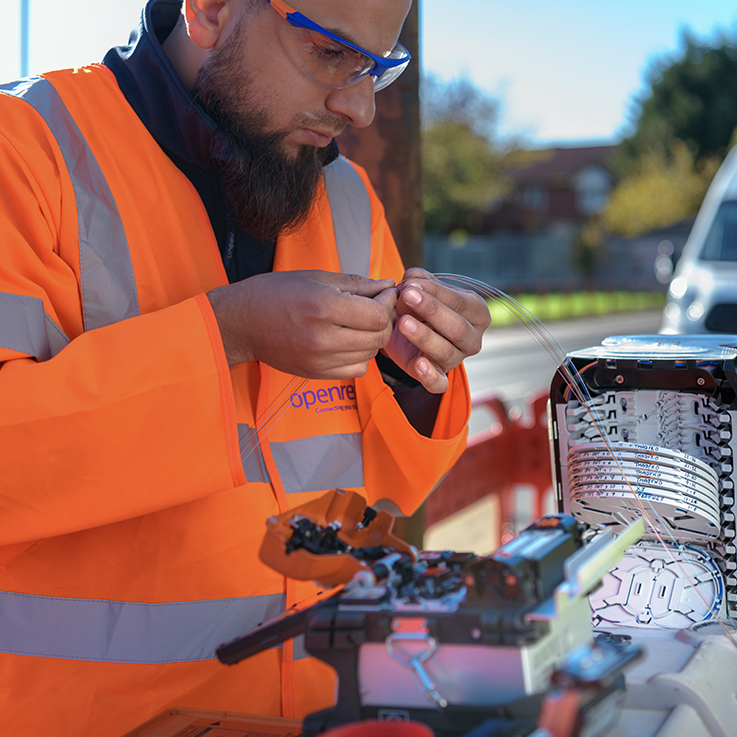 Fibre and network delivery
This team builds our fibre network across the UK. They're everywhere, in whatever environment.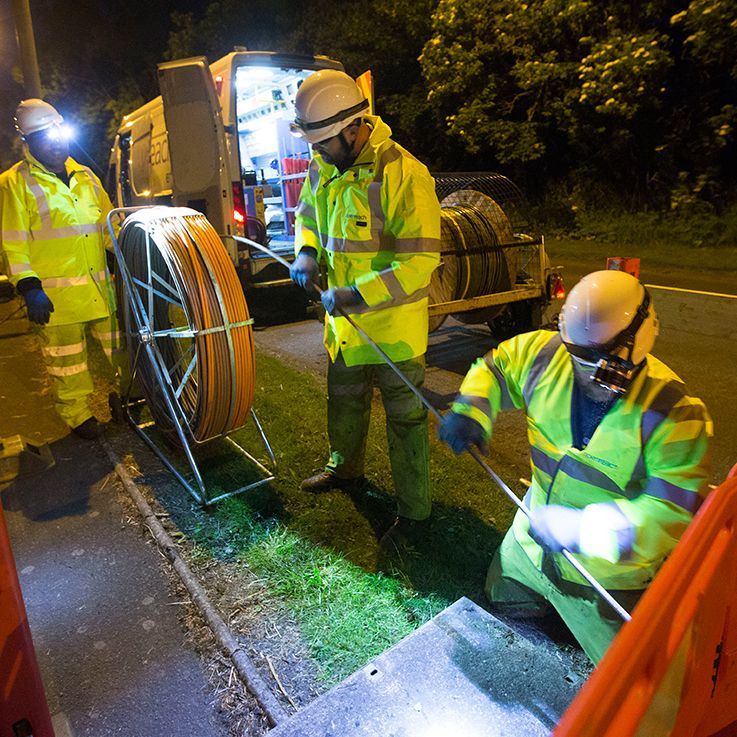 Strategic infrastructure development
This team drives strategic programmes and develops new business.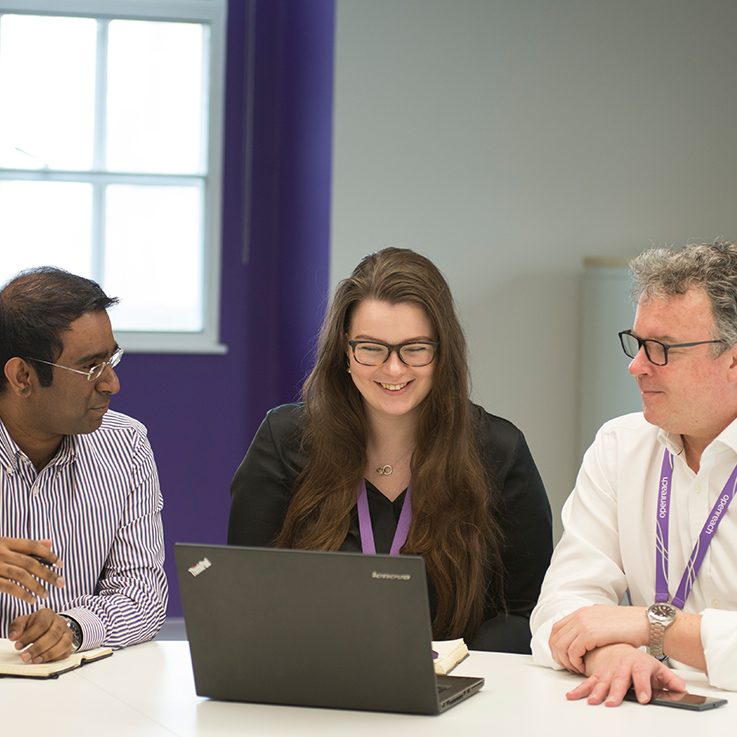 Headquarters
The division that manages the day-to-day running of Openreach.
How we're led and governed
Find out more about our executive team – who they are, where they came from and what they do for us.
Our board is responsible for setting our strategy and overseeing our performance. The majority of the members are independent. Find out who's who.
Openreach is a wholly owned subsidiary of BT. But we're independently governed. Find out more about what that means.
How we're meeting our targets and ambitions
We're regulated by Ofcom against key service and performance measures.
Our annual reviews and reports
Each year we let all our stakeholders know how we're performing, the key activities we're undertaking as well as our legal commitments on gender pay.
Creating a better, brighter future for all
Sustainability is at the heart of our business. We're committed to making sure we're improving our planet for generations to come.
We stick to the highest standards of health, safety and wellbeing across the whole of our business, making sure that everyone - our colleagues, our partners, our communities - returns home safe and well.
Open to everyone - our Diversity and Inclusion journey
We're part of the fabric of the UK with over 37,000 colleagues part of the Openreach family - we believe it's important and right for us to fairly represent the diverse and inclusive communities that we serve.
About Openreach and its service provider customers
Our company details
Openreach Limited's registered office is Kelvin House, 123 Judd Street, London WC1H 9NP, registered in England and Wales No. 10690039.
Openreach Limited is a wholly owned subsidiary of British Telecommunications plc. BT's registered office is 1 Braham Street, London E1 8EE, registered in England and Wales No. 01800000.