36 new locations will benefit from our future-proof broadband over the next 12 months
We're building at a massive scale. Every 30 seconds we pass a home or business with our new future-proofed full fibre network.
Today we've announced 36 new locations where we will be building our new, faster and more reliable broadband over the next 12 months.
This announcement clearly demonstrates that we are pressing ahead with our investment in our multi-billion pound Fibre First programme and remain on course to hit our target of four million premises by March 2021.
But we want to go further and do it faster – to 15m by the mid-2020s and beyond, if the conditions are right.
One headwind to investment is the business rates that we need to pay on the fibre we install. This actively disincentivises investment and is something that affects all fibre building projects.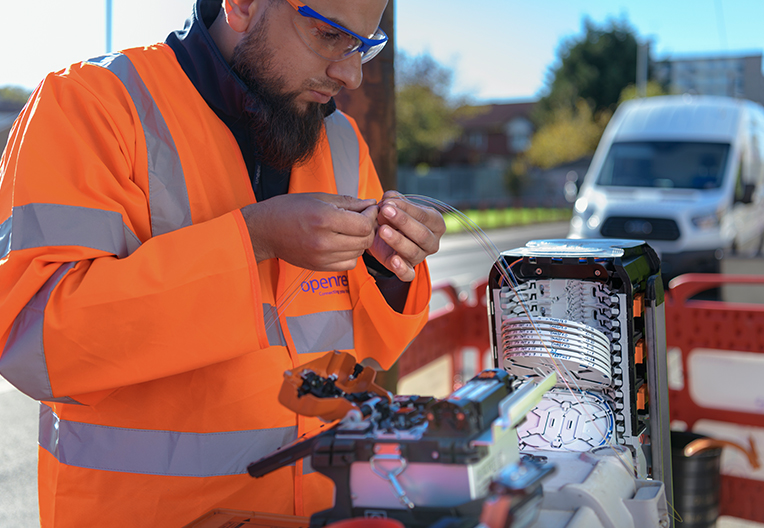 But we've been encouraged by the Scottish Government's move to extend rates relief north of the boarder. It's a great first step and clearly assists with our business case for deploying more fibre in Scotland. Obviously, we welcome any policy interventions that enable us to build more quickly.
I'm certain that prioritising investment in faster, more reliable and future-proof broadband networks will prove to be a no-regrets decision that will bring social and economic benefits for future generations.
Our latest list of cities, towns and boroughs make up more than 70 locations across the UK that have been included in our Fibre First programme.
We're determined to be as open and clear about what and where we are building as we possibly can, and this announcement is part of this.
That's why we now publish a range of details about our FTTP 'Fibre First' towns and cities programme on our public website, including the locations we intend to start build in over the next 12 months and the total number of telephone exchanges that we plan to reach in those locations over the next 24 months.
We also publish details of the specific exchanges where we're currently building FTTP, where it's already been built, or where we intend to start building within the next three months. And we update all of this information every three months. Find out more about our Fibre First programme here.
People interested in seeing whether they can upgrade their broadband can see what's available in their area by entering their postcode into our online fibre checker.
Clive Selley
CEO, Openreach
Related Articles
Opinion
Clive Selley
Fibre first

25 Apr 2018

Openreach CEO Clive Selley spoke at Ofcom's Full Fibre conference in 2018. Read his speech to learn about our goals as the nation's full fibre builder.

Rural
News
Business
Fibre

20 Jun 2017

The owners of a Cumbrian farm famous for its alpacas have seen "a world of difference" since getting superfast fibre broadband.

News
Home customer
Ofcom
FTTP
Communications providers
Business
Richard Allwood

21 Mar 2019

Openreach's Chief Strategy Officer Richard Allwood talks about how we are consulting with phone and broadband providers on our plans for full fibre broadband.