Over 7 million UK homes and businesses can now get Ultrafast Full Fibre broadband
Helping you find the right connection
Whether you're confused about connectivity or just need to check what's available at your address, we're here to help.
Below we explain the different ways we connect you. You can find out about our latest technology, Ultrafast Full fibre, where we're cutting out the cabinet to deliver lightspeed broadband direct to your door.
Openreach engineers build and maintain the UK's communication network, and have done for many years. Our network is used by over 690 Communication Providers which you can choose from to get your broadband. Enter your postcode into our fibre checker to see what connection is available in your area.
Confused by connectivity?
There are three ways we connect you to our broadband network
Fibre to the Premise (FTTP)
Download speeds of up to 1Gbps
Also known as Fibre to the Home (FTTH) or Ultrafast Full Fibre broadband. This is our most reliable, fastest broadband with a pure fibre optic cable straight into your home or business directly from your nearby exchange.
Fibre to the Cabinet (FTTC)
Download speeds of up to 330Mbps
Until FTTP is built to more of the UK, this is our most widely available and popular broadband type powering both our Superfast Fibre broadband and GFast Fibre broadband products. FTTC provides a fibre optic cable from your nearby exchange to your local cabinet. From the cabinet to your home or business, we use traditional copper wires to power your connection.
Copper network (ADSL)
Download speeds of up to 24Mbps
Standard broadband access uses a copper phone line connected all the way from your property through your local cabinet and to your nearby exchange.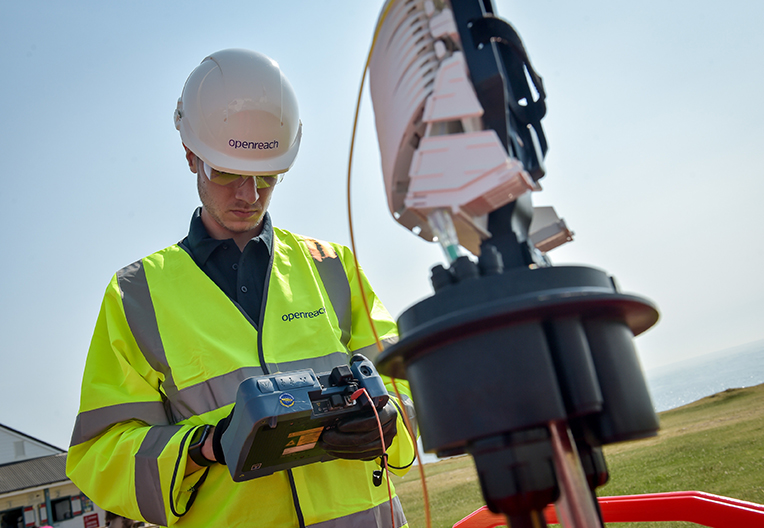 Want to know even more about our connection types?
Find out how we use fibre optic cables to connect homes and businesses to our network across the UK.
Why should I upgrade to Ultrafast Full Fibre broadband?
Get better performance, impressive speeds
and fewer drop-outs with fibre connected
straight to your home.

According to the national Infrastructure Commission, Full Fibre has five times fewer faults than copper connections.
Be unstoppable on everything from phones,
tablets, laptops, VR headsets – even
your home's heating controls.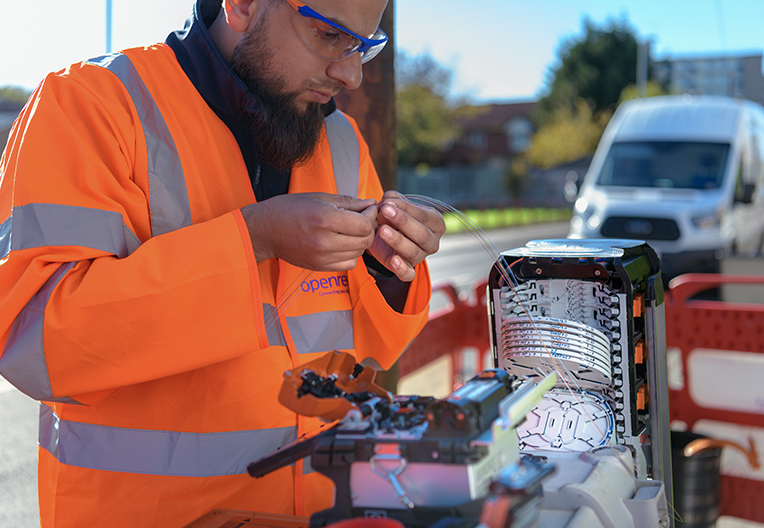 The UK's Full Fibre future is within reach
Research by the Centre for Economics and Business Research (Cebr) shows that Full Fibre could provide a real boost to communities across the country, reduce pollution and increase UK productivity by £59 billion by 2025.
Fibre options for different groups
Get faster broadband with fibre straight to your home. Find out how Openreach is building fibre across the UK and see if you can get connected.

Get faster internet speeds to your business with a fibre connection. Find out how Openreach is building the future of broadband by growing the fibre network.

Register your development with Openreach and let your buyers choose from more than 690 Communications Providers providing services over our network.