Fibre for business
Connections that power your business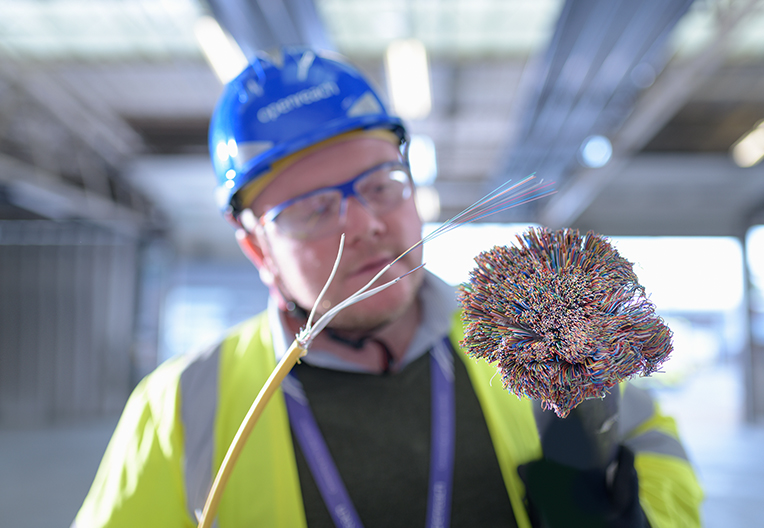 What's the right choice for your business?
Compare broadband options and choose the best one for your business.
Why choose fibre broadband?
Connections you can rely on
Say hello to high-quality video calls and online collaboration with colleagues, clients or suppliers.
Take your data online and access information at work, home or on the move.
Fibre broadband lets you use hosted applications – cutting down on software and licensing costs.
Connecting rural businesses

Discover how fibre broadband has transformed business for a Welsh sea salt producer based on Anglesey.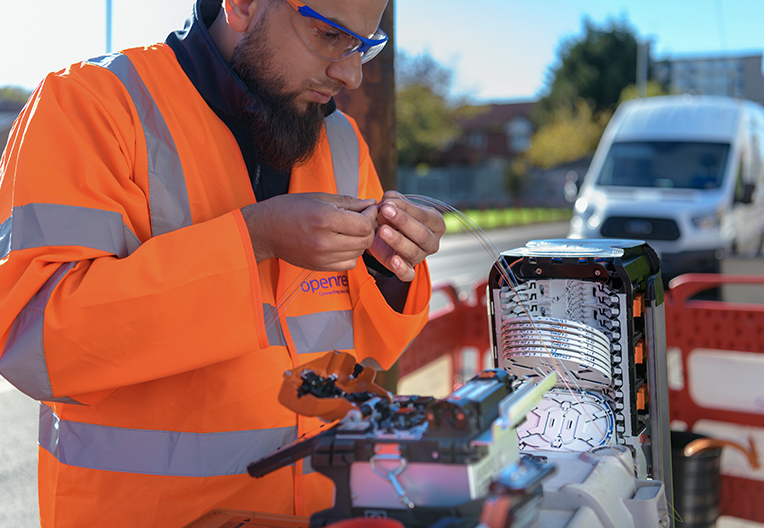 Find out which broadband providers offer fibre broadband, and check out their latest deals.
Related articles
12 Sep 2019

I'm proud to say that we've been keeping Scotland connected for more than 100 years and we're fully invested in its future. We don't just build in cities. Openreach is the only organisation truly tackling the delivery of fibre network in urban and rural areas – with impressive results.

FTTP
News
Fibre first
Northern Ireland

15 Aug 2019

Openreach have invested significantly to make full fibre broadband available to 325,000 premises across Northern Ireland by the summer of 2021.

31 Jul 2019

We're building at a massive scale. Every 30 seconds we pass a home or business with our new future-proofed full fibre network.