The impact of the last year on digital life in Scotland
Our Scotland partnership director, Robert Thorburn, talks about the impact of the last year on life in Scotland, particularly in the Highlands and Islands, and what's next for the digital network.
With many more people working, studying and finding ways to keep entertained from home during the pandemic, Scotland's network saw a 50% jump in traffic.
Robert, what has the network demand been like in Scotland over the past year?
"We saw an exponential growth overnight in the use of broadband as the first lockdown began, which grew steadily through the summer. It started to revert a little as schools reopened and some businesses returned to work, but since further restrictions have been in place over the last few weeks we've seen our highest data consumption peaks yet, and this has probably become the new norm."
How has the network coped in Scotland with so much extra demand?
"Our digital network has held firm – it's designed to cope with much higher demand. The new Full Fibre wave of technology we are bringing to bear will take that even further, with greater speed and more capability."
What's the latest on broadband connectivity in the Highlands and Islands?
"We have built an extensive superfast broadband network across the Highlands and Islands but, by necessity, much of its work has been in partnership. Today, the Digital Scotland Superfast Broadband (DSSB) partnership, led by Highlands and Islands Enterprise (HIE) and delivered on the ground by Openreach engineers, is approaching its end. It has connected almost 200,000 homes, increasing fibre-based coverage to around 80% of the Highlands and Islands, mostly at superfast speeds."
"The Openreach juggernaut is powering up to deliver a £384 million contract with the Scottish Government for the next stage of rollout across the north as part of its Reaching 100% programme."
What about the remaining homes and businesses?
"As one part of the journey to connect the region comes to a close, another is just beginning.
The Openreach juggernaut is powering up to deliver a £384 million contract with the Scottish Government for the next stage of rollout across the north as part of its R100 (Reaching 100%) programme, bringing speeds of at least 30Mbps to remaining remote and rural communities on both the mainland and the islands.
Over the next few years, the challenge will be to reach as many really rural customers, and those with the least connectivity, as possible. The majority will receive a gigabit-capable service, well beyond the 30Mbps promised.

While that's going on, we'll also be delivering Ultrafast Full Fibre broadband to towns and villages under our own steam. We're upgrading our network in 60 Scottish towns and villages, including Aviemore, Thurso, Buckie, Elgin, Forres and Lossiemouth, as part of a much wider long-term strategy to connect 20 million premises to Full Fibre by the mid to late 2020s. Achieving that boils down to removing barriers, being agile and working closely with the Scottish Government and local government. It's still at an early stage in many places, but people will see a lot of work on the ground this year."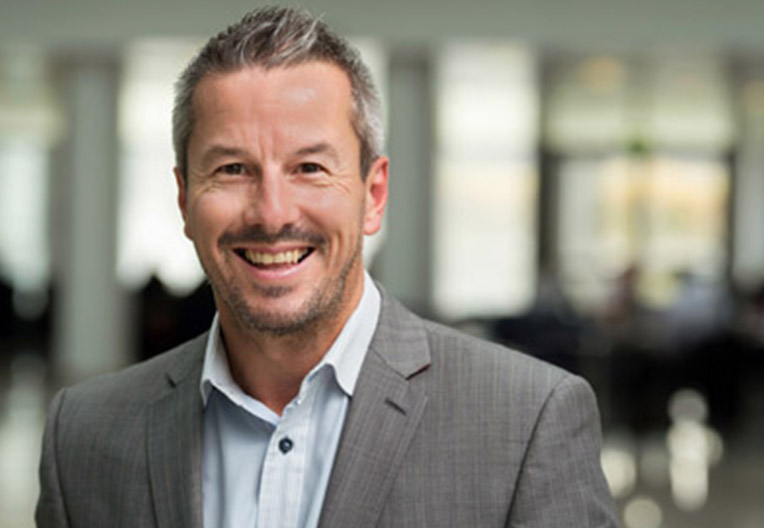 How does your team feel about this challenge?
"It's daunting, but hugely exciting. It's taking us to places we couldn't reach in the first programme. We'll have 16 subsea cables connecting islands where people may not have had decent connectivity before, or it might be limited. But equally, you can't forget about the areas on the mainland who haven't quite got there yet. Tens of thousands of homes will benefit from our R100 North contract. We know this is essential for the future of Scotland and we all feel proud to be doing this work."
Is Openreach hiring in Scotland because of all this work?
"To fulfil this ambitious programme, Openreach is hiring more than a dozen new engineers in Highland and Moray, adding to the 80 new posts already created across the north since 2018.
We equally have lots of opportunities in our supply chain, employing people locally and putting money into the local economy. It is that ripple effect of resource and recruitment that brings wider economic benefits to communities as a result.
Even with all this technical innovation, we will still need people when the network is deployed, especially with the difficult terrain in the Highlands and Islands. We do have to travel into the wilds to fix problems and I think that's what makes it interesting.

Our patch includes Orkney, Shetland and the Hebrides and they have their own challenges. You need to have an innovative approach in those areas."

How are you working during the pandemic?
"The normal challenges were compounded by the Covid-19 crisis, but we quickly took steps to ensure work could proceed safely – both for our engineers and the wider public. We have really learned how to work within restrictions and the new norm. Our engineers have the appropriate PPE and the other equipment and safety precautions they need, but obviously we still face challenges. We just have to work around the limitations, and we've used technology to help reduce the need for direct contact too."
What will all this new network mean for Scotland?
"Full Fibre allows future growth. We talk about gigabit capability today, but the tiny glass strands we're installing now are infinite in their scope and will be here for the next 100 years. We are building in the opportunity to meet new demands by future proofing the network. Full Fibre will let you do whatever you wish and need to do, wherever you work or live. It's ready for anything.
What makes Openreach the perfect partner to deliver this is that we are everywhere. We have engineers who live and work in every part of Scotland and we're really proud of that record and proud of our achievements.

Installing broadband has an immediate effect, including adding value to house prices, but in the longer term, it also adds value to communities. It means distance and remoteness is no barrier, whether you want to sit down at night and download a movie or the latest games, or you're running a business which needs to harness communications technology to become more viable.

Good connectivity will encourage residents to remain and draw newcomers to a region that has traditionally suffered from issues of depopulation. Broadband does give you an enabler to stay."

What's the response from residents in the isles and remote parts of Scotland been like?
"When I was talking to people in the Western Isles, they told me they were able to run their business from there rather than going to the mainland. You can work from anywhere if you have good connectivity. I think that's what's exciting about connectivity and broadband. It does give you choices, depending on how you want to live and work.
Some communities have chosen to invest now in getting Full Fibre for their area through our Fibre Community Partnership programme. One example is at Glenmazeran near Tomatin, where we enlisted drone technology to bring broadband to the glen. There were lots of things they could have spent money on and got grants for, but they chose to invest in broadband. That was what they needed more than anything else as a community – to attract people to live in the community, connect the houses they wanted to build and sell, but equally keep the kids at school, keep young people local and make everyone feel connected.
I hear similar stories from communities across Scotland. I'm working on a large partnership with one of our island communities at the moment which will be transformational. That's why I love my job."

What does the future look like?
"By 2030, Scotland will look completely different from a technical and functioning point of view. We should be proud of where we are getting to and I'm really excited for the future, not only for the Highlands and Islands, but for Scotland."
Robert Thorburn
Partnership Director
Scotland
Related Articles
07 Mar 2019

We've unveiled a £485,000 investment in a national fibre training school for Scotland to educate the country's next generation of digital engineers bringing vital broadband services to communities across Scotland.

25 Feb 2019

Highlands and Islands MSP Rhoda Grant has been out in the field with our engineers to see the progress on the roll-out of high-speed broadband in her constituency.

Performance
News
Business

20 Feb 2019

A new data analytics tool, Qlik Sense, is helping us to reduce the time taken to install business fibre connections.