Motherwell engineer dials off after 47-year career
A Motherwell engineer is hanging up his helmet after a telecoms career spanning nearly half a century – leaving his son and daughter to continue the family tradition.
John Maxwell [64], from Netherton in Motherwell, has retired from Openreach after 47 years' service.
His son John Jr, also of Motherwell, and daughter Claire O'Shea, who lives in Wishaw, followed him into the business – both are key workers helping to keep Scotland connected during lockdown.
John, who has postponed his retirement celebrations until after restrictions are lifted, saw huge changes in technology and working practices during his time with the company.
Leaving school in Lanarkshire in 1973, John ignored his father's suggestion to apply for jobs at the steelworks or collieries, in favour of a job with Post Office Telephones - BT and Openreach's predecessors.
He initially landed a clerical role following a successful arithmetic test. Six months later, he secured a job as an engineer, after a process that included wiring an electric plug in front of a senior manager and correctly identifying the colour of some pencils (vital for engineers working with colour-coded cables) before passing a nerve-wracking driving test in a green Morris 1000 van.
John remembers his early days fondly: "When I first started, demand for phones was outstripping supply, so we put in 'party lines'. In this arrangement, your next-door neighbour would be your partner, which meant only one family could use the line at any one time."
"Often, when I showed up to install a phone, everyone was there. It was a special occasion and you could sense the excitement in the house when you did the test and got a ring-back. Then the father would usually say 'excuse me' and fit a barrel lock on the dial!"
A few years later, John had an inadvertent run-in with the police when he moved from residential to business installations.
He explains: "We were installing a line into a jeweller's shop in the Argyle Arcade in Glasgow. As a Victorian building, all the services were provided from tunnels underneath, which were famous for their creepy crawlies and we had to go down with our tools and a torch to locate the pick-up point for the line. In the pitch black this was quite scary. When we were about ten metres away from the box, two large chaps suddenly jumped out in front of us and wrestled us onto the ground. It turned out the boys in blue had been tipped off that someone was trying to break into a shop via the basement. Once we recovered from the shock, we all had a good laugh about it."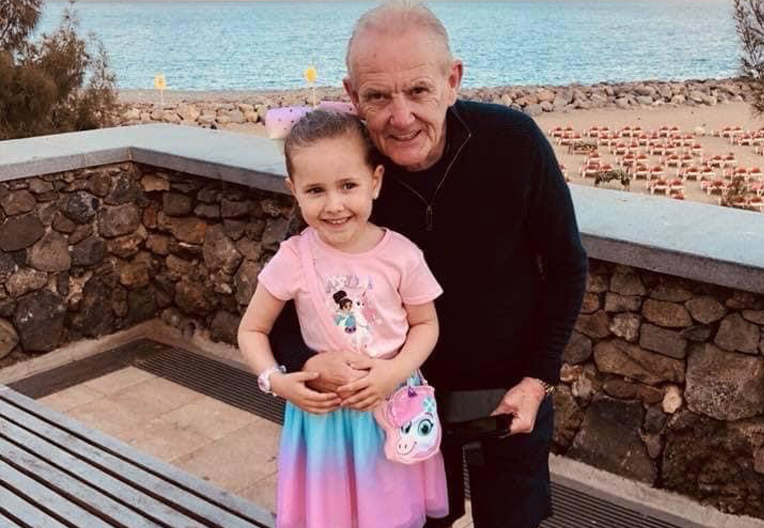 John's long career also meant he was able to pass on tips to his daughter, and son, John Jr, also of Motherwell, who both followed him into the business.
He said: "I probably unwittingly influenced both my kids in their career choices by telling them stories from my day working in Glasgow. We lived in a pretty suburban area, and I think they enjoyed some of my tales about the various 'interesting' goings-on I saw in the city. I am extremely proud of them both as they have done so well under their own steam. I may have helped a bit though at the beginning; I was able to pick up and drop off Claire when she first started back in 1998!"
Looking back on his varied career, which started with an arithmetic test in a smoky office and ended in a management role assisting developers to deliver ultrafast fibre to new homeowners, John added: "I have really enjoyed my career with Openreach. The most memorable thing has been the fantastic people I have worked with. In my 47-year career, I've seen technology change so much - from party lines being used for basic communication to ultrafast broadband being used for just about everything. It's amazing to see."
John Maxwell
Engineer
Related Articles
05 May 2020

Trainee engineers see the world from new heights as one of our training centres celebrates its first birthday.

04 May 2020

Many of our people, such as Simoné, are classed as key workers by the Government. Simoné, who works as a night shift fibre engineer, shares what her working life is like since COVID-19.

22 Apr 2020

Many of our people are classed as #keyworkers by the Government. We have interviewed some of them to find out what their working life is like now. The first in this new blog series features Jamie, a Senior Engineering Area Manager.