Connecting NHS Nightingale Hospitals
In our series looking at days in the lives of key workers: we spoke with Jamie, a senior engineering manager, to hear how life has changed since COVID-19.
I'm the Senior Engineering Area Manager for London and also support field work across the South of England. I work on building and improving our network, and this includes critical national infrastructure for organisations like the emergency services and the NHS.
Since COVID-19 everything has changed for us.
"It was extremely humbling and an eye-opener to see first-hand how an ICU (intensive care unit) is set up."
Our work is now solely focused on critical national infrastructure to make sure we keep communications running for essential workers working: the NHS, police, supermarkets, banks, armed services, factories – all of the organisations that have been given key worker status.
Health and Safety is my number one concern right now. Making sure we're keeping our people and the public safe is our absolute priority. We need to understand and implement Government advice and make sure everyone sticks to it completely.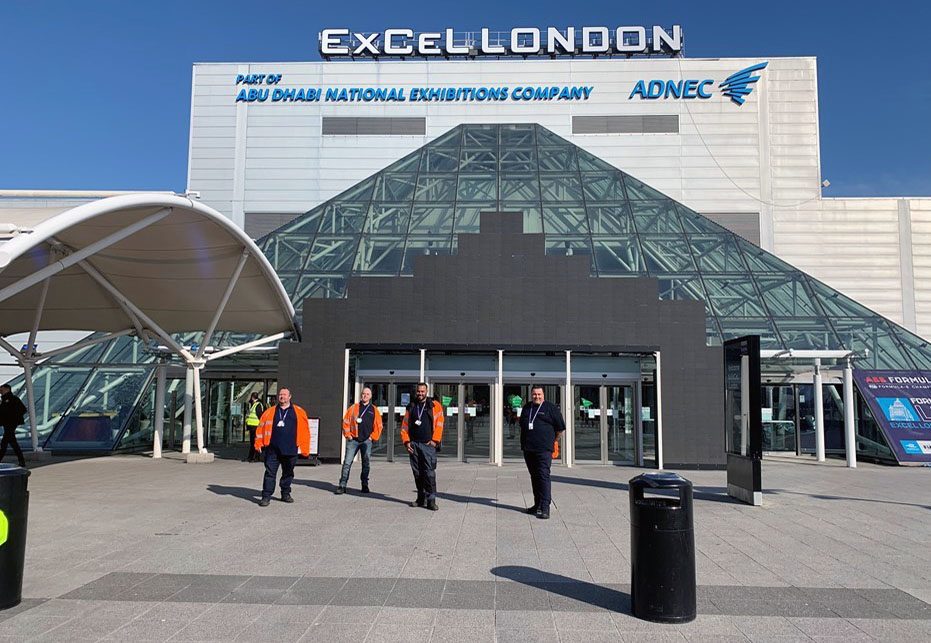 We've recently worked alongside the NHS, BT Enterprise and Excel Centers to deliver essential links for the NHS Nightingale hospitals – it felt like when we did the Olympics, with everyone pulling together for the common goal. The goal being to connect hospitals to each other and provide ultrafast WiFi for hospital staff to do things like operate some equipment and update records. We're also here 24/7 to ensure hospital networks are maintained.
It was extremely humbling and also an eye-opener seeing first-hand how they set up an ICU – it really hit me like a ton of bricks, made this pandemic very real.
My office-based work is now done from home, in my 'shed' at the bottom of our garden. It's a pretty flash shed admittedly!
I'm finding it hard to strike a balance between work and home life and have found myself seeing less of my family over the last few weeks. I know others will be struggling with this balance so there's a few of us working on how we can support our people's mental health and wellbeing during this difficult time.
We're also supporting each other in doing things like dropping off food parcels and other essentials for colleagues who have needed to self-isolate.
Jamie Goate
Senior Engineering Area Manager, London
Related Articles
28 Feb 2020

Over the last few years we've put a lot of effort into improving our business. We've upped our investment in skills, training facilities and hiring, all to make sure that we can build the best possible network, with the highest quality service, to everyone across the UK.

20 Feb 2020

Last year we celebrated International Women's Day with a complete take-over on our website. We then celebrated International Women in Engineering Day by launching a new series of blogs interviewing inspirational Openreach women. The first featured was Kim Mears, our MD of Strategic Infrastructure Development. Kim has since gone on to be awarded an OBE for services to the UK Communications Industry.

21 Jan 2020

A view from Northern Ireland as a major connectivity milestone is passed in the province.