News

|

Fibre Community Partnership
We've reached 100,000 homes and businesses with our Fibre Community Partnership programme
Our ambition is to deliver the best possible digital connectivity to everyone, everywhere, across the entire country and our co-funding programme enables us to bring fast, reliable broadband to some of the UK's most challenging areas, where other providers struggle to reach.
The historic village of Lillingstone Lovell in Buckinghamshire has become the latest community to join our co-funding scheme – bringing the total number of homes and businesses who have chosen to upgrade their broadband under the programme to 100,000.
Villagers will soon be able to enjoy some of the fastest and most reliable broadband speeds in the country thanks to our Fibre Community Partnership (FCP), which has now signed up 930 similar projects across the UK – with more than half of them already switched on to higher speeds.
This important milestone is testimony to the fact that Openreach's unrivalled experience, expertise and capability in delivering world class digital networks across all types of location and geography across the country helps give communities the confidence to partner with us.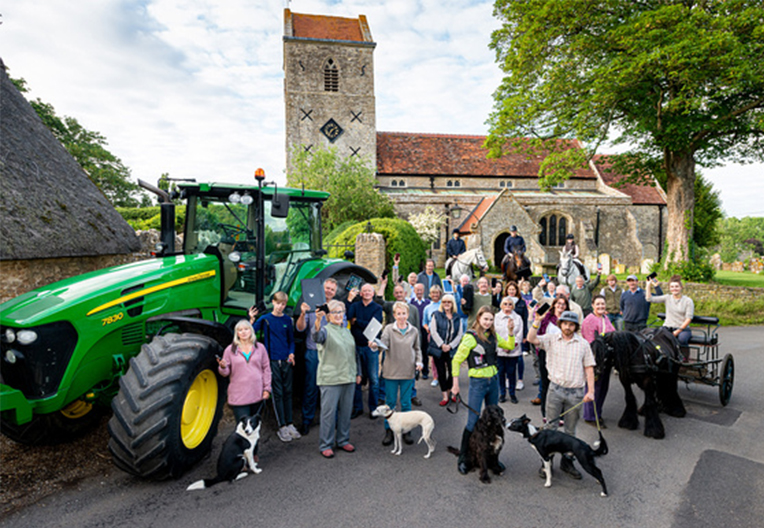 "This important milestone is testimony to the fact that Openreach's unrivalled experience, expertise and capability in delivering world class digital networks across all types of locations"
We're also in the process of building more of the latest Fibre to the Premises (FTTP) technology because it's faster, and more future-proof, more resilient and more reliable. We're well on our way to delivering our target of four million premises by the end of March 2021. And our Fibre Community Partnership programme is helping to ensure those harder to reach communities are not left out of this digital revolution. Indeed, 90 per cent of our FCP partnerships signed in the last year have opted for FTTP or 'Full Fibre'.
This is helped by the fact that we've partnered with the Government's new Rural Gigabit Connectivity (RGC) voucher scheme, launched in May, that's designed to provide funding to support the cost of installing new FTTP or gigabit-capable connections in the hardest to reach communities. I'm pleased to say that our 'milestone' village of Lillingstone is one the very first communities to benefit.
Our FCP programme is a clear embodiment of our ethos to never say no to any community that wants better, fibre broadband connectivity. We'll work with anyone and everyone to find a way forward even if the costs don't stack up for a commercial or government-backed upgrade. I hope that the success of this programme will encourage even more communities to work with us.
The benefits of doing so are far more than just improving broadband speeds. For example, recent research estimates the scheme generates, on average, around £800,000 of benefits to each community. And that having fibre broadband available increases the value of the average property by around £1,700

The FCP scheme is available to many more communities across the UK, if you find that there are no plans for your community to be upgraded to full fibre, or you want a more reliable, faster internet connection, I urge you to find out more about partnering with Openreach.
Kim Mears
MD Strategic Infrastructure Development
Related Articles
07 Mar 2019

We've unveiled a £485,000 investment in a national fibre training school for Scotland to educate the country's next generation of digital engineers bringing vital broadband services to communities across Scotland.

25 Feb 2019

Highlands and Islands MSP Rhoda Grant has been out in the field with our engineers to see the progress on the roll-out of high-speed broadband in her constituency.

Performance
News
Business

20 Feb 2019

A new data analytics tool, Qlik Sense, is helping us to reduce the time taken to install business fibre connections.