Beyond the school gate – putting lifelong learning on the digital map
We're delighted to be part of a movement of businesses, local authorities and arts and cultural institutions, convened by the RSA and Digitalme, to put lifelong learning at the heart of a city's social and economic development.
We're working on the Cities of Learning project with the RSA which is all about encouraging lifelong learning, outside of formal academic environments, by turning whole cities into learning campuses around the UK.
Digital skills are increasingly important in the modern world, but human interaction still matters. People still want to connect in physical places, share experiences, build relationships and learn from each other. Cities of Learning is the perfect blend of the digital and the real world.
A digital platform, full of learning opportunities, can help people to navigate on and offline experiences in their city, acquire the 'digital badges' that will enhance their CV, progress them to further learning opportunities and improve their employment prospects. Our job at Openreach is to provide one essential component of that map – good, reliable connectivity – and we see the Cities of Learning model as a brilliant way to bring the investment we're making in the UK's broadband infrastructure to life.
As the RSA and Digitalme initiates these experiments in locations across the UK, we were pleased to join a consortium supporting the prototype work in Salford – an opportunity to concentrate on a community with its own unique identity and sense of place, but one which will also influence activity in the wider Greater Manchester area at the same time. For our part, over the next 12 months, we are building 'Full Fibre' broadband across Salford as part of our Fibre First Programme. And, as data consumption increases by 40% each year over our network, we're investing to make faster, more reliable and future-proof broadband available to meet the demands of new technology and enable initiatives like Cities of Learning to succeed.
Contributing to the Cities of Learning programme will also help us gain an understanding how people and communities are interacting with new technology, the barriers they may face – perceived or actual – to maximising the benefits of that technology and how we can work with our partners in industry to improve their experience. Our own people are also part of this equation. Openreach employs 32,000 people and growing, who live, work and have a stake in every community across the UK. We want them to feel proud of the investment we are making in the communities we serve and how we are going above and beyond to support education, skills and access to jobs.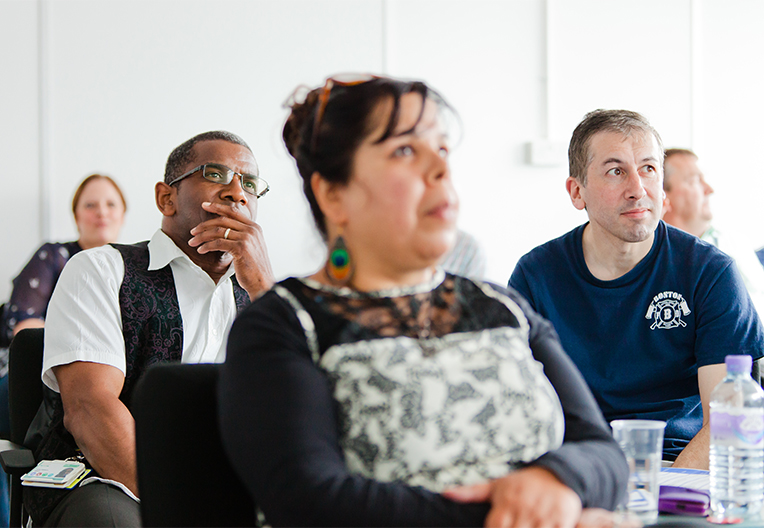 Openreach has also made a significant investment in tailored approaches to learning and development. We have a commitment to lifelong learning with a focus on developing people over periods of long tenure with the business. Participating in Cities of Learning consortia is as much about what we might learn from other businesses and institutions as what we are contributing to the initiative itself.
Systemic change in the way people approach learning and development is impossible to deliver without a partnership between business, local and national government stakeholders and communities. That's why this project is so powerful. It has stimulated interest and enthusiasm from key organisations with a stake in the ongoing development of Salford, Greater Manchester and other cities across the UK.
We are fascinated to see what the first phase of the Cities of Learning prototype in Salford and Greater Manchester uncovers. We're looking forward to working with the other members of the consortium to see how we can help many more people to seek out the learning opportunities that will support their long- term career ambitions. We're excited to be part of a movement of businesses, local authorities and arts and cultural institutions, convened by the RSA and Digitalme, to put lifelong learning at the heart of a city's social and economic development.
Richard Brophy
Head of Corporate Responsibility for Openreach
Related Articles
29 Apr 2019

Our Openreach engineering and customer service teams have answered the most common questions people have about broadband. Watch our video to learn more.

FTTP
Fibre for business
News

18 Dec 2018

Openreach has installed full fibre technology at Smithfield meat market in London. So these Grade II listed buildings now have ultrafast connectivity.

Robert Thorburn
Opinion
Fibre first
Government

11 Oct 2018

Robert Thorburn, partnership director, talks about the COSLA Excellence Awards, and the positive impact Openreach is having on communities across Scotland.