We're proud to be shortlisted for three awards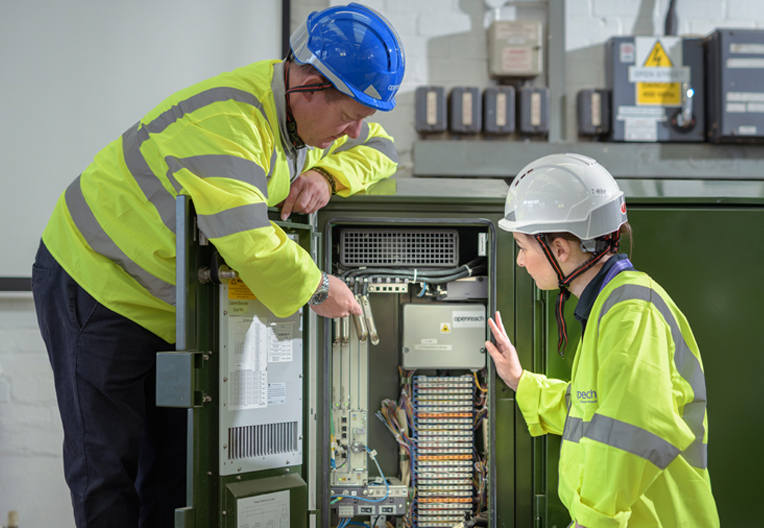 We're delighted to have been shortlisted for three awards this week. Not only have we made it through to the finals of the Learning Awards 2019 with our Learning and Development team being shortlisted for 'Learning Team of the Year,' but Mark Rainbow, our Head of L&D, has also been shortlisted for the 'Learning Leader of the Year' award. We also welcomed news that we've been shortlisted in the 'Corporate Partner of the Year' category at the West London Business Awards 2019.
More about the Learning Awards
We're really pleased that our Learning and Development development team is being recognised externally for their efforts. The Learning Awards 2019 celebrates exceptional performance and contribution to the learning profession, and we want to create a working environment where our employees have a drive to learn and to continually improve.
Mark Rainbow said: "I'm so proud of the Learning and Development team and to have also been shortlisted myself as a finalist for the 'Learning Leader of the Year' award. Both awards give recognition to our L&D facilities, our quality of teaching and our learning and assessment strategy.
"Our most important asset at Openreach is our people. And they need to have the correct skills and competency to continue to make the business thrive and meet its strategic commitments."
More about the West London Business Awards
On top of this, we're also proud to be shortlisted in the West London Business Awards 2019 for the 'Corporate Partner of the Year' award. The awards help to promote West London talent, entrepreneurship and drive to a national and global audience. This also cements the fantastic work we're doing with our open access network to deliver ultrafast connectivity to residents and businesses across London.
David Jordan, Regional Partnership Director for the South said: "It's great to receive recognition for our deployment of Fibre-to-the-Premises (FTTP) across London. We understand that connectivity is vital for homes and businesses, and this nomination acknowledges how important the delivery of FTTP across the capital is."
We're honoured to be shortlisted for these awards and are incredibly proud of the recognition these teams have received.
Related Articles
People
Opinion
Engineer role
Recruitment
Our engineers

16 Apr 2018

Hannah explains how a chance meeting with an Openreach team encouraged her to become an engineer. And how she's hoping to inspire her young daughter and others.

People
Opinion
Engineer role
Recruitment
Our engineers

15 Mar 2018

After Openreach fixed his broadband, Arrondeep was inspired to train as an engineer. He tells us about a typical day and why he loves working at Openreach.

14 Feb 2018

Openreach manager Mike Robinson has made more than 250 blood donations to help cancer patients. So the NHS has given him an award to recognise his support.