Opinion

|

People

Engineer role

Recruitment

Our engineers
From IT to Openreach engineer – hear about Arrondeep's career change
Arrondeep Chahal of Ealing, 19, hasn't looked back since joining Openreach as a trainee engineer in October 2017.
His typical day sees him up telegraph poles, working on broadband cabinets and visiting customers to provide phone and broadband services and carrying out repairs.

He said: "I previously worked in the information communications and technology sector for two years. One day an Openreach engineer arrived to fix my home broadband. I liked what he did and after he'd gone I immediately went online to apply for an engineering job with Openreach. I'm really glad I did, as I love the job and the change of career is one of the best things I've done."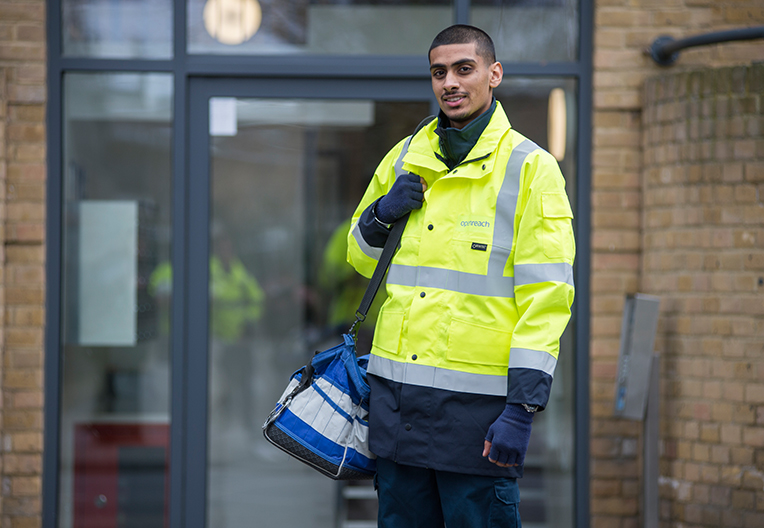 "I was really impressed by the training facilities when I arrived. Being able to have hands-on practice of being up telegraph poles and working on broadband cabinets is crucial, and that's helped a lot. In my day-to-day work I'm never lacking support from fellow colleagues, coaches or managers, so when I'm out in the field I feel confident as a result."
See yourself at Openreach? Find out more and apply.