Our home broadband network benefits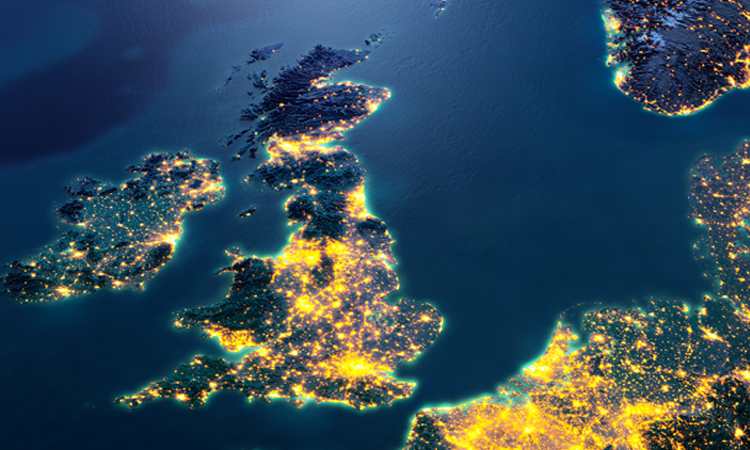 Breadth of coverage
Our network covers the whole of the UK, with Standard broadband available to everyone and Superfast to 96% of households.
Our fibre network is already the biggest in the UK. 8 million homes and businesses can now get Ultrafast Full Fibre and we're working to make that 25 million by the end of 2026.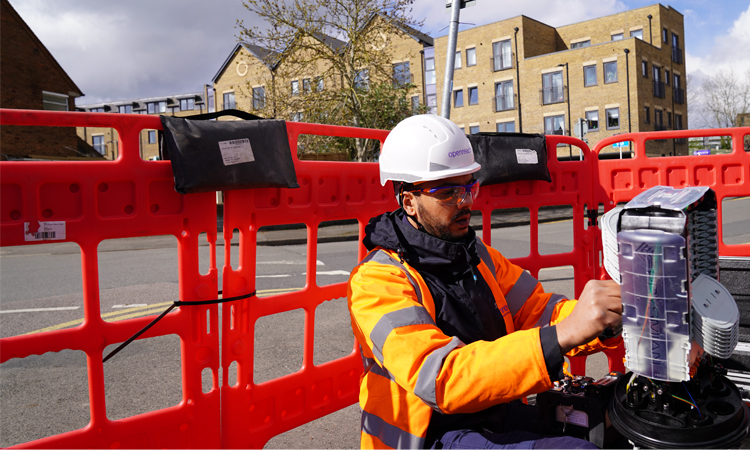 You're in safe hands
We have 29,000 thousand engineers based across the UK. Their 511,500+ years of experience means we're the best at what we do. Our network is built to the highest standards using the best technology giving you our best quality and most reliable broadband yet.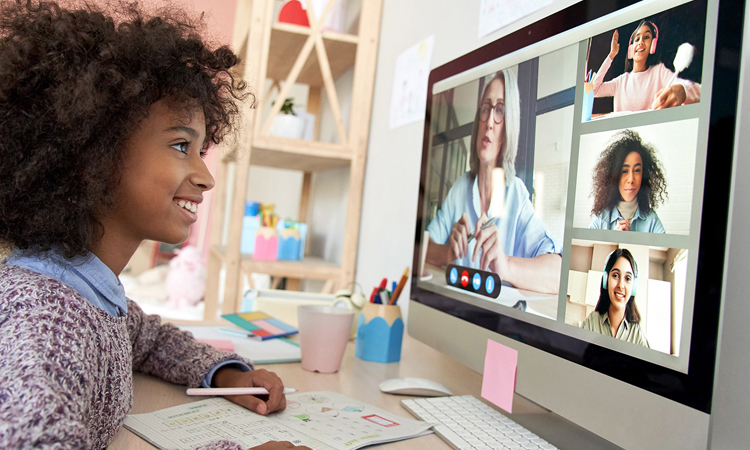 Speed
We offer a range of services with download speeds from 24Mbps alll the way up to 1Gbps. Giving you the freedom to choose a package with the speed you need and the flexibility to upgrade or change service provider.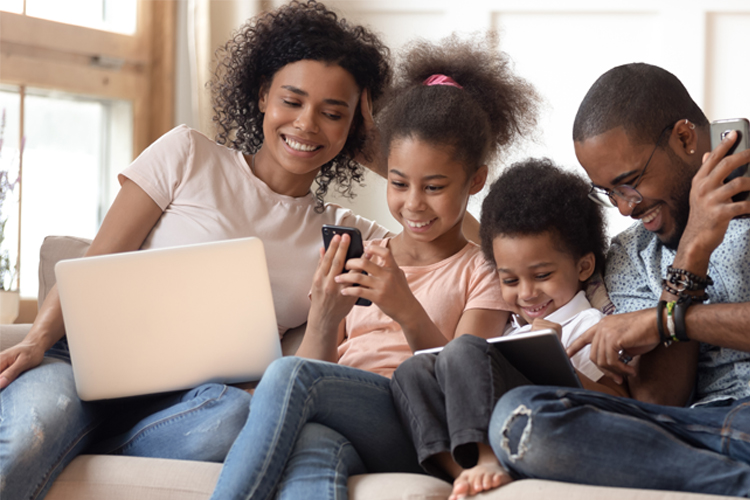 Reliability
Fibre cables are durable, weather resistant, and immune to electromagnetic interference. Making our fibre products our most reliable broadband to date.
This means that the whole family can be online at once, you can work from home and stream TV to your heart's content - all with no buffering or stuttering.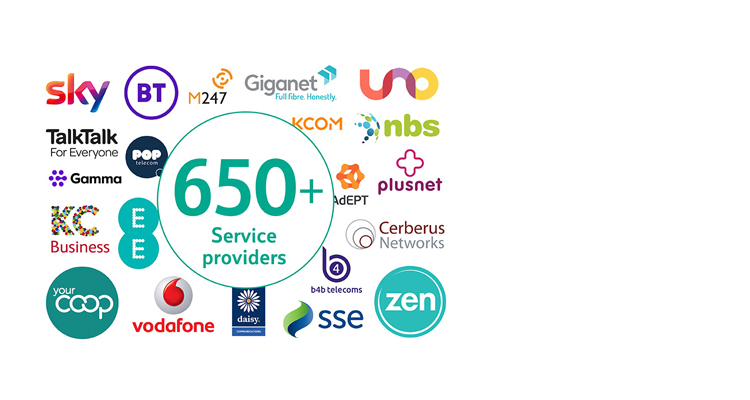 Widest range of service providers
With over 650 service providers on our network - from Sky, BT, Vodafone, and TalkTalk, to local providers catering for specific areas. You'll always be able to provide the right provider and package for you and swap easily if you need to.
Ultrafast Full Fibre broadband
Our fastest broadband yet. Perfect for households that use lots of bandwidth and often have multiple devices connected at once.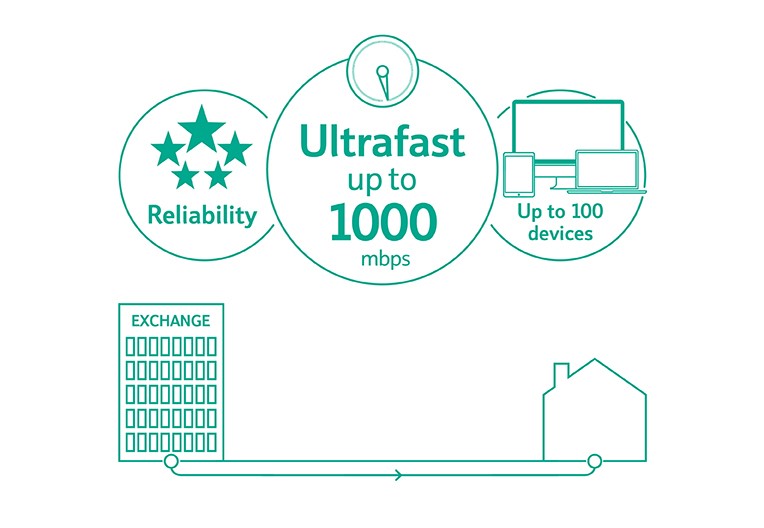 Upload speeds up to 220 Mbps

Stream 4k movies with no buffering
Huge families and shared households - everyone online at once
Crystal clear video calls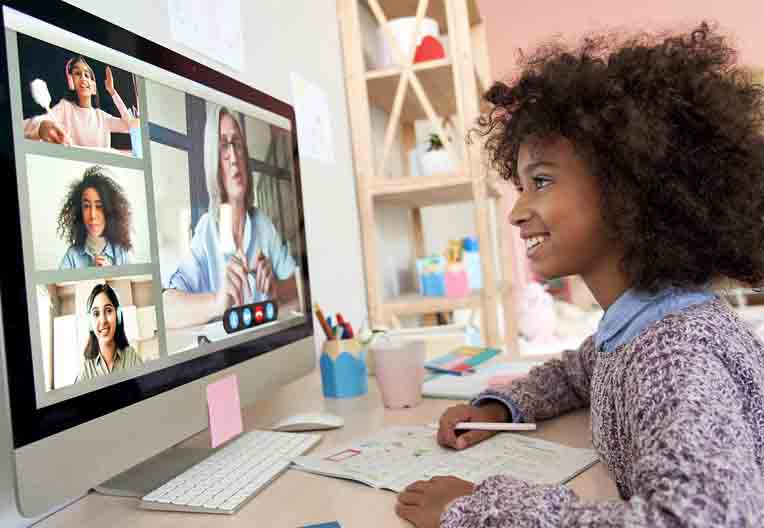 Gfast is turbo-charged Superfast. With cranked up frequencies everyone in your household can connect at once, without any slowdown.

Upload speeds up to 50 Mbps

Stream 4k movies with no buffering
Big families and shared homes - everyone online at once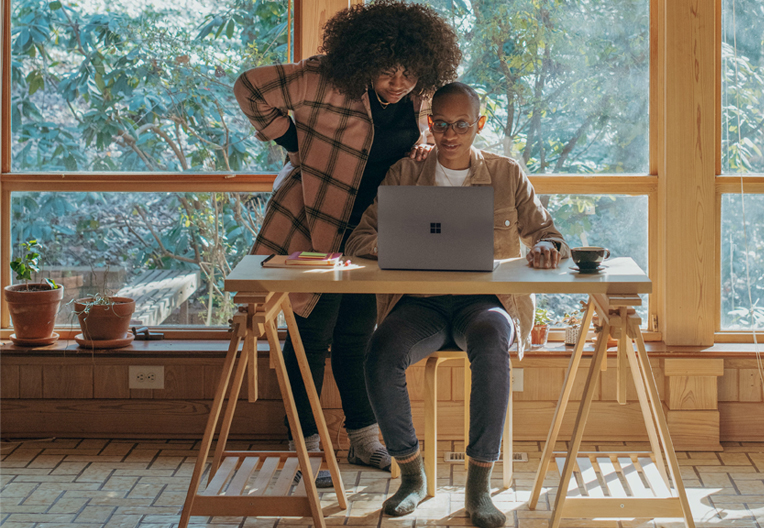 Superfast Fibre broadband

Our most common broadband service is available almost everywhere across the UK. It packs a big enough punch to let up to 3-4 people connect at once.
Upload speeds up to 20 Mbps

Stream HD movies with no buffering
Digital or Analogue phonelines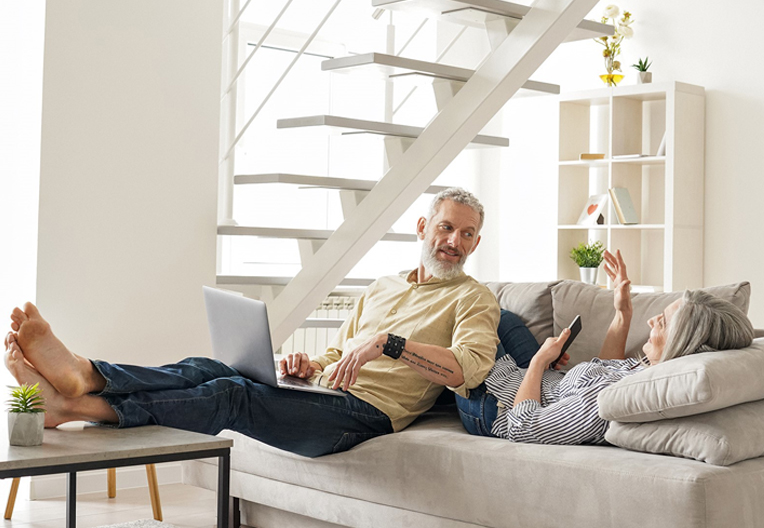 Available in even the most far-flung corners of the UK. You can keep in touch by email and do some web browsing, but if you need more than that, or connect more than one device at once, you should think about upgrading.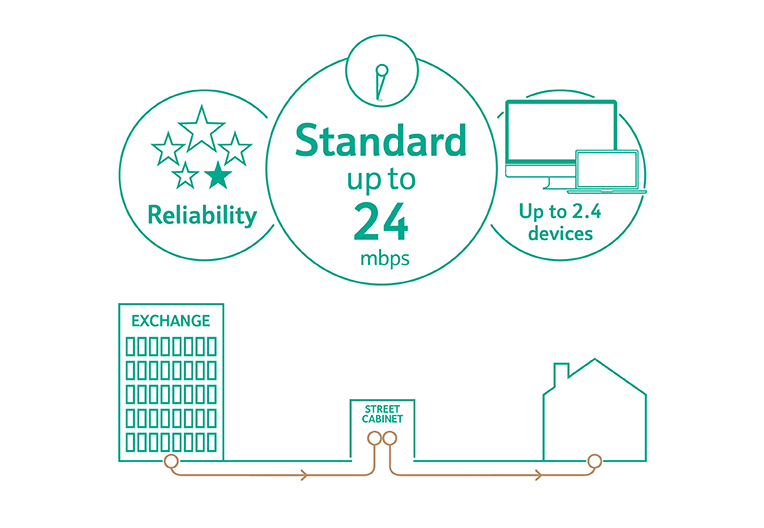 Upload speeds up to 1.4 Mbps

Digital or Analogue phonelines

If you trying to sort out a problem with your broadband, TV, or phone service, or want to report a problem with our network – such as a damaged cabinet or cable you'll find the information you need on our help and support page.
If you want to find out how you can get fibre broadband, simply enter your postcode into our fibre checker.