News

|

Diversity and inclusion
As one of the largest employers of veterans and reservists in the UK, Remembrance Day means a lot to us here at Openreach. Alongside honoring the memory of the Fallen, it's also a good time for us to reaffirm our commitment to both supporting our veteran colleagues and continuing to actively recruit from the Armed Forces.
In June, we re-signed the UK Armed Forces Covenant, which is a commitment to those who serve, or have served, that they and their families will be treated with fairness and respect. We recognise the great value that veterans add to the Openreach family and they're a big part of the diverse and inclusive workplace that we're building - one that's Open to Everyone.
To mark Remembrance Day, we spoke to three of our veteran colleagues about the Armed Forces Network, the challenges of moving from military to civilian life, and the skills they've found most transferable:
Paul Gilligan, BT Service Professional and Chair of the Armed Forces Network
Stacey Robertson, Specialist Engineer
And,
James Hill, Regional Civils Operations Manager and Deputy Chair of the Armed Forces Network.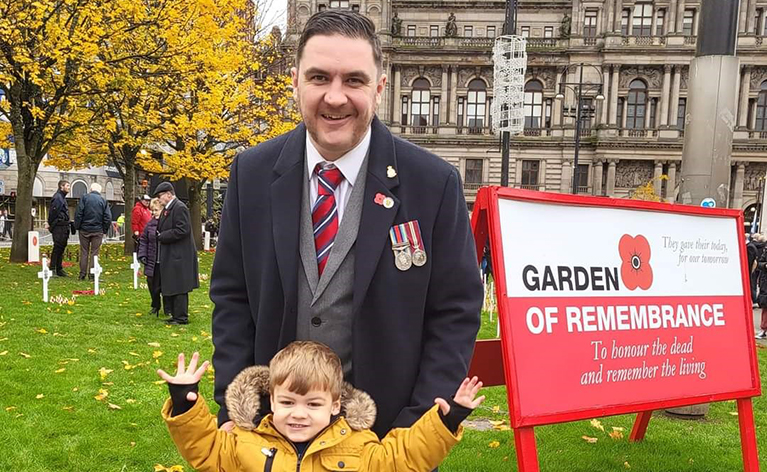 The Armed Forces Network (AFN)
The Armed Forces Network (AFN) is run by volunteers from BT Group and Openreach and is there to help members with anything they need. Like all our People Networks, they bring together people from a similar background and offer a space for them to share their experiences and learnings.
One of the reasons the AFN is so important is that it can be a challenge, initially, to make the transition from a career in the Armed Forces to one at Openreach. The AFN offer everything from help and guidance with mental well-being to peer-to-peer support and on-the-job-training. All three of our veterans recognised the help that the AFN gave them as they transitioned from army to civilian life.
Paul noted:

"They already had a set of frameworks and processes in place that made integrating into the Openreach community much easier. Becoming part of the wider teams so seamlessly really helps build a sense of shared community."

While Stacey found that being involved with the AFN meant, "there was a lot of people out there happy to help."
Alongside support in the day-job, it's also crucial that we offer the right mental health support. Whether this is help cultivating a healthy mindset or support through trauma and PTSD – and anything in between – the AFN has processes in place to make sure our people can always access aid for any mental health concerns.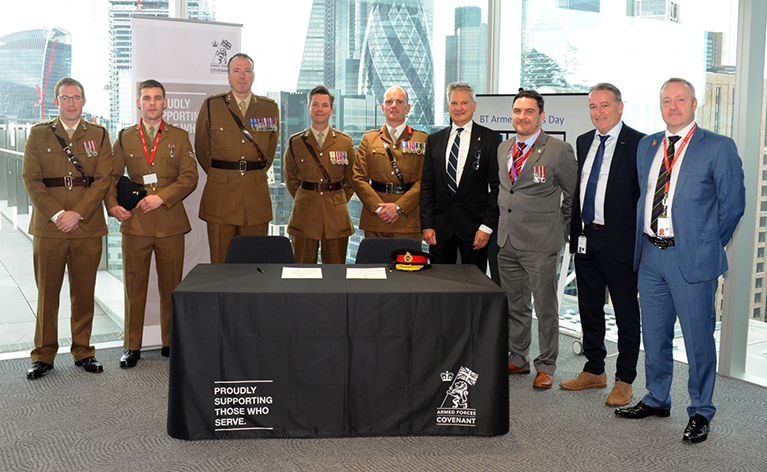 From Military to Civilian Life
One of the most common hurdles to overcome is adjusting to a relative lack of structure in a civilian role.

Stacey, who joined the Royal Artillery at 17 and served for four years, found that lack of certainty to be difficult to navigate at first.

"I kind of struggled to adjust to civilian life because I went from having a lot of structure to not having any structure and just trying to kind of land on my feet. But…coming across to Openreach, it's got a lot of that military feel. I guess it's because of how many ex-military are involved in Openreach, it's got the team structure. And so, I do find that supportive."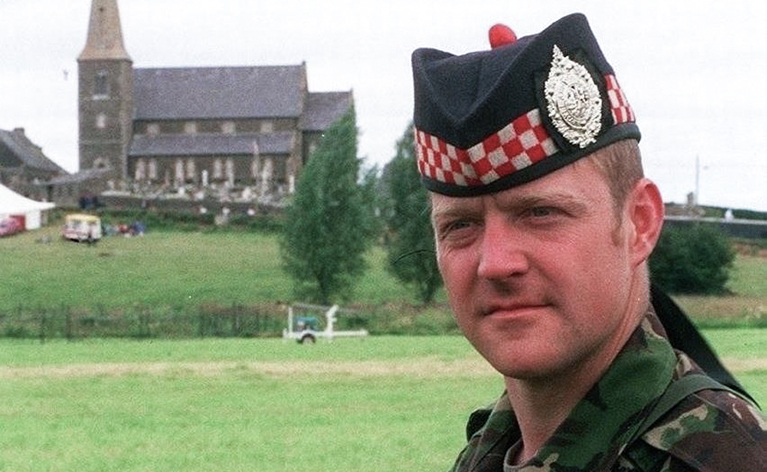 Likewise, James was looking for security and stability when he left the Armed Forces, having served for 24 years. He found that lots of the skills he developed while serving – his commitment to teamwork, his problem-solving, and his ability to think quickly on his feet – were transferable to Openreach.
"I've transitioned well from the armed forced into the telecom sector. It seems like a natural good fit as we work with instructors, in teams, and it's a similar mentality that we had within the armed forces."

In fact, all three all highlighted how well their military experience transferred to their work with Openreach. Working out in the field, with different teams and different problems to solve every day requires quick analytical thinking, flexibility, and a willingness to change and adapt to different situations.

For James, the skills he learned on operations with the Royal Regiment of Scotland have been invaluable out in the field for Openreach.

"We also had that analytical mind where we could look at an issue, look at a problem, come up with a plan, make sure that plan fitted the problem that we're coming up against and then work through it. But also, to be flexible. Not all plans survive the initial start point and so it's about being able to be flexible and adapting to the situation."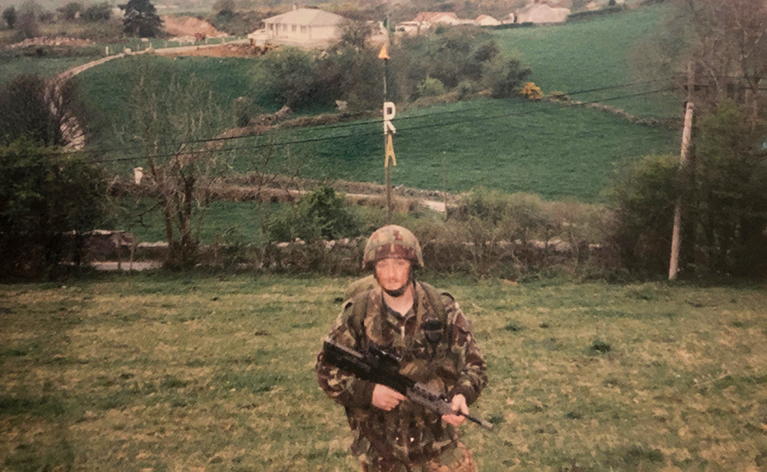 While for Stacey, her military experience helped give her the skills to overcome problems.
"My job's quite typically fast moving, and it can change quite quick. Sometimes I can struggle with change. But it was the same in the military and so I learned coping mechanisms there and I'm able to remind myself that change is good."

There's also one more thing that's stood her in good stead as an engineer.
"It's definitely helps with the weather. Dealing with snow and rain and the hot sun - if you've not come from a military background, that might be a bit of a shock!"
Another thing that all three mentioned was their sense of pride and professionalism – in the work they did with the Armed Forces and the work they're doing now. Coming into civilian life, into a new industry, and through a non-conventional career-path isn't easy. Without support, it can be daunting for anyone. The sense of pride that comes from doing a job well and connecting millions of people throughout the UK is bolstered by another kind of pride – the kind that comes from carrying on and forging on to success, regardless of the obstacles.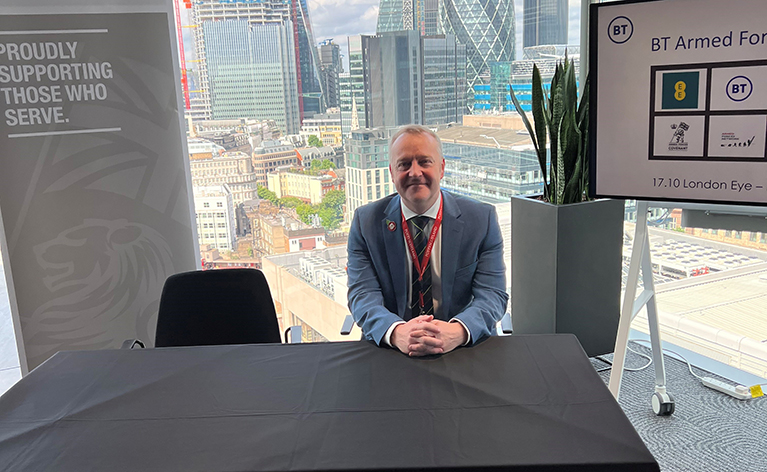 Join the Openreach family
Finally, our veteran colleagues have a message for anyone from a similar background who's thinking of joining Openreach – take the plunge and do it!

Approach the business with an open mind and trust in your skills and experience because many are transferable.
James had a message for potential new recruits:
"Engineers are problem finders and solvers. Get involved and there's a community ready to help you along the way!"
Related Articles
News
Diversity and inclusion

06 Jun 2022

Our Pride network is over 850 members strong and as Pride Month kicks off, everyone's really excited to be taking part in something that means so much to so many people.

17 Feb 2021

Where can a 'feel the fear and do it anyway' attitude take you in Openreach? Kerry tells her story about how attitude can take you places you never imagined.

06 Nov 2020

Openreach is backing the ICS's national Service With Respect campaign to ensure our engineers and other service workers get the respect they deserve.