6 million homes and businesses can now get Ultrafast Full Fibre broadband
We've already made ultra-reliable, gigabit ready Full Fibre broadband available to 6 million homes and businesses across the UK. And we're aiming to make this 25 million by December 2026.
Connect multiple devices with no buffering – surf, stream, download or game, whenever you want.
The biggest UK fibre network
We've already connected millions of homes and businesses. And we're adding millions more.
Working from home has never been simpler – join conference calls and download large files quickly.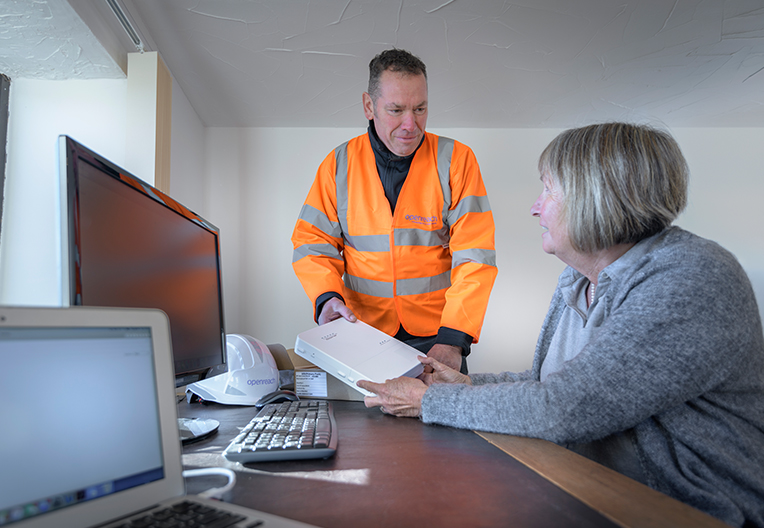 Rolling out Ultrafast Full Fibre
Speedy broadband to your door means ultrafast downloads, lag-free gaming, and less buffering on music or video.
Discover how we can supercharge your broadband using Gfast technology
With Gfast your broadband speed could be up to seven times faster than the UK average.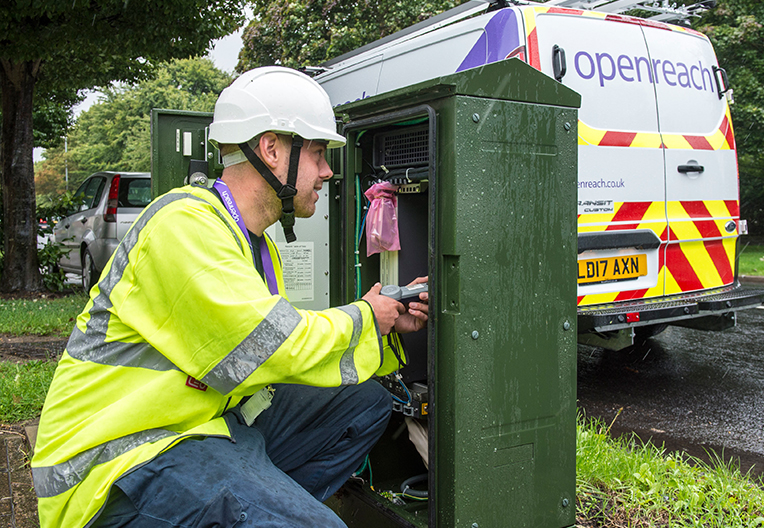 Are you a building owner, landlord or managing agent? Fibre broadband could help you get – and keep – more tenants, meaning better returns on your investment. And we might even be able to bring it to your building for free. Use our fibre checker to see if you're eligible.

Business
Fibre for business
Business

Get faster internet speeds to your business with a fibre connection. Find out how Openreach is building the future of broadband by growing the fibre network.
Use our fibre checker to see if you're in a fibre area. If you are, you'll need to get in touch with a broadband provider to find a deal that's right for you.

If you're interested in having fibre straight to your home, check availability and fill in this form. We'll check your address to see if there's enough demand in your area. If there is, we might get in touch to talk about getting this to you.

Fibre to the Premises is also known as Ultrafast Full Fibre. Even if we haven't built the fibre network in your area yet, you can ask us to connect you with FTTP on Demand (you'll have to pay for this). Contact your broadband provider to find out if they offer this service.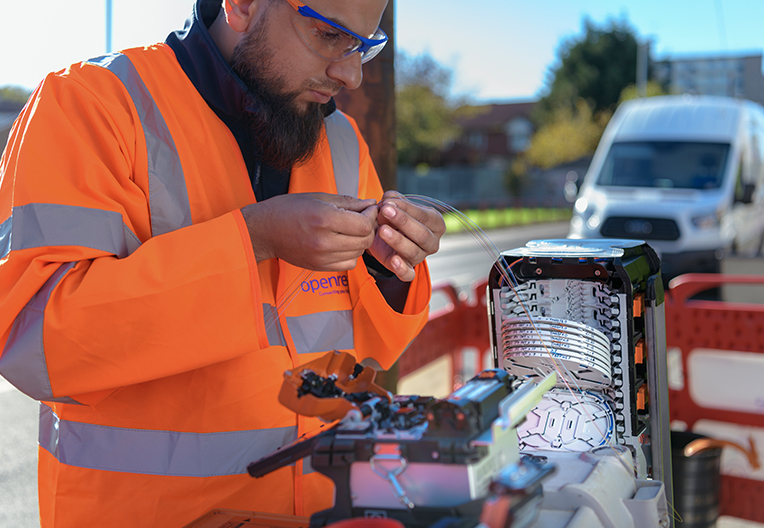 Find out which broadband providers offer fibre broadband, and find out their latest deals.
Related articles
23 Jun 2020

Salisbury became the first fully fibred, ultrafast city for Openreach in record-breaking time – read how innovation made it possible.

02 Jun 2020

During the early days of the lockdown there was concern from some as to why our engineers were still outside working, we needed to quickly and widely communicate how essential the work they are doing is.

30 Apr 2020

Andrew, an operations manager, talks about how conspiracy theories peddled on social media are adversely impacting his people.