Fibre for developers
Connect your residential or commercial properties to faster broadband
Building for the future
We're connecting residential and commercial properties to the fibre broadband network
We want to bring full fibre broadband to four million homes and businesses by end of March 2021, and 15 million premises by mid-2020's, subject to conditions being right. To help us do this, we'll build a full fibre, Fibre to the Premises, network to new residential or mixed residential/commercial sites. It makes sense for you and your development, and it's easy for you to sign up.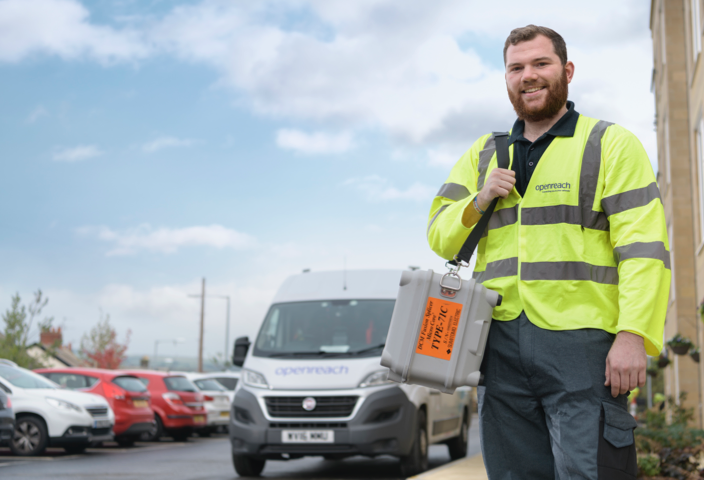 Rolling out full fibre broadband
Get speeds of up to 1Gbps all the way from the exchange into your home or business.
Better for homes and businesses
Our Fibre to the Premises network offers speeds of up to 1Gbps.
The biggest UK full fibre network
We've already connected more than 1.2m homes and businesses and want to reach 4m by the end of March 2021.
Biggest choice of service providers
Choose from the widest range of phone and broadband providers.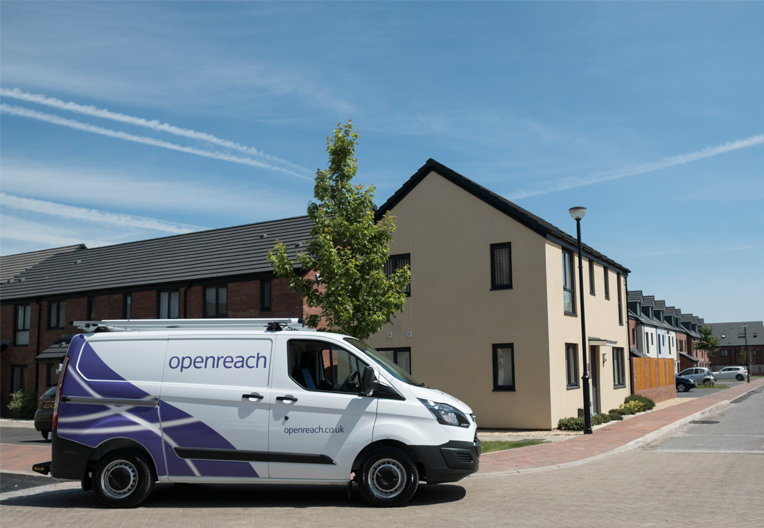 Find out how to register your residential or commercial property development for fibre broadband.
Useful resources
How to self-install Openreach equipment

Watch our video for step-by-step instructions on how to install Openreach's fibre to the premises (FTTP) equipment.

Find out more

»

Guides and handbooks

Our downloadable guides and handbooks tell you everything you need to know about installing Openreach fibre and copper equipment at your new development.

Find out more

»

Contracts and policies

If you're a developer and you've asked Openreach to bring fibre broadband to your site you'll need to read our contracts and policies. Download them here.

Find out more

»
We'll contribute £1,000 per plot toward the cost of the build for commercial sites. If the costs for Fibre to the Premises (FTTP) are more than £1,000 per plot, you'll need to contribute the extra. We'll be able to give your more details after you register your site with us.
Related articles
FTTP
News
Fibre for developers

24 Oct 2018

Openreach is offering property developers a 75 per cent discount on FTTP technology. This could give tens of thousands new homes fast, reliable broadband.

GFast
FTTP
News
Fibre first

26 Nov 2018

Openreach is extending the Gfast network to 81 locations in the UK. This will bring faster, more reliable broadband to around a million homes and businesses.

Analyst
Opinion
Kim Mears
Government
Wales

20 Aug 2018

Openreach is pleased to see a new Government report highlighting the economic impact and value of superfast broadband. Our video shows our work in Wales.