Your fibre options
Get faster broadband with fibre connected straight to home. And find out how Openreach is building the fibre network across the UK and see if you can get connected.

Find out more

»

Get faster internet speeds to your business with a fibre connection. And find out how Openreach is building the future of broadband by growing the fibre network.

Find out more

»

Openreach plans to connect three million homes to the fibre broadband network by 2020. Find out how to get your residential or commercial development connected.

Find out more

»
Better performance and impressive speeds.
With Fibre to the Premises broadband, pure fibre optic cables connect you straight to the exchange.
There are three ways we connect you to our broadband network
Copper network (ADSL)

Basic broadband access uses a copper phone line connected to the exchange. Check with a communications provider if you can upgrade to FTTC / FTTP.
FTTC
Fibre to the Cabinet increases basic broadband speeds by connecting powerful fibre optic cable to the cabinet, then copper wires to your home or business.
FTTP
The future is Fibre to the Premises (FTTP), where pure fibre optic cables connect you straight to the exchange.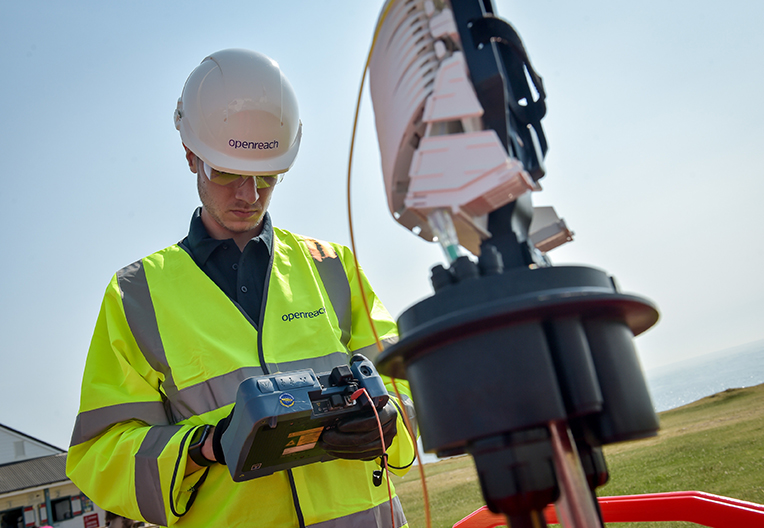 How we use fibre optic cables to connect you to our network
Find out how we're bringing fibre broadband to homes and businesses across the UK.
Delivering on our promise
27.5m
The number of UK homes and businesses that can get fibre broadband.
95%
The percentage of the country that can get the kind of speeds this broadband provides.
46Mbps
The average UK broadband speed.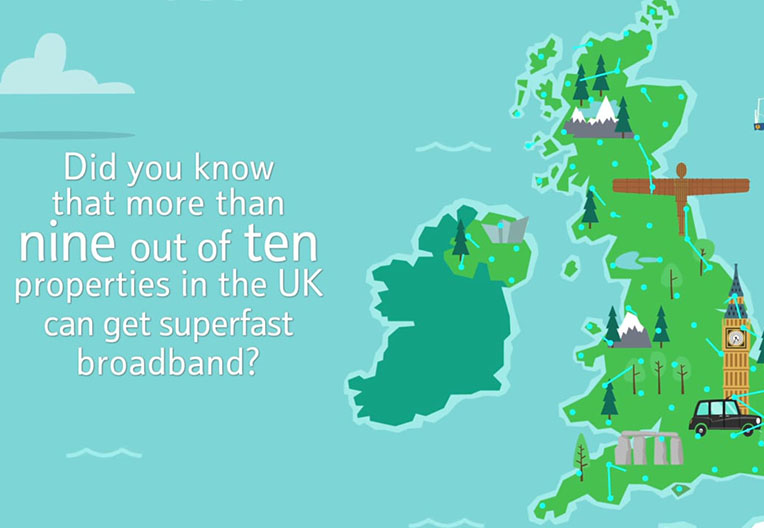 Community Fibre Partnerships
Help fund fibre broadband in your own community
Community Fibre Partnerships: we share the costs with your local community to help you upgrade to fibre.
Related articles
Fibre first
Kevin Murphy
News

28 Jan 2019

Openreach is expanding its fibre to the premises network to 11 new areas. This will get full fibre to three million homes and businesses by the end of 2020.

News
Fibre first
Recruitment
Northern Ireland
Kevin Murphy

07 Apr 2019

Kevin Murphy, MD Fibre and Network Delivery, talks about Openreach making full fibre available to over one million premises.

18 Jan 2019

Openreach is working with the Welsh Government to get more people and businesses access to fast fibre broadband across Wales, especially in rural areas.