Find out how we're doing
Our mission is to connect homes and businesses to the world. Because now, more than ever, the internet is an essential part of modern life. That means it's vital we have a sound digital infrastructure in place. And while we're proud to have already brought high speed broadband to almost all the UK, we have more plans for our nation's digital future. We want to make sure you can see what these are, and how we're progressing.
Our mandatory regulated key performance indicators (KPIs) are quality of service standards we measure ourselves against to track our performance. We publish them every three months, so you can always see how we're doing.

You can also read our annual report.
Delivering on our promise
28.6m
Homes and businesses that can get fibre broadband speeds of over 30Mbps across our network
15.7m
Active connections to our fibre network
7m
Homes and businesses we can supply with ultrafast Full Fibre broadband.
Keeping track of our performance
Our Key Performance Indicators

At Openreach, we have Key Performance Indicators (KPIs). We use these to track our performance, and publish them to show you how we're doing.

Find out more

»

Reviews, reports and consultations

Consultations
Annual review and reports
Performance
Reports to Ofcom's Monitoring Unit

Find out about our activities and financial performance in the most recent Openreach annual review and report. You can also see our report for the previous year.

Find out more

»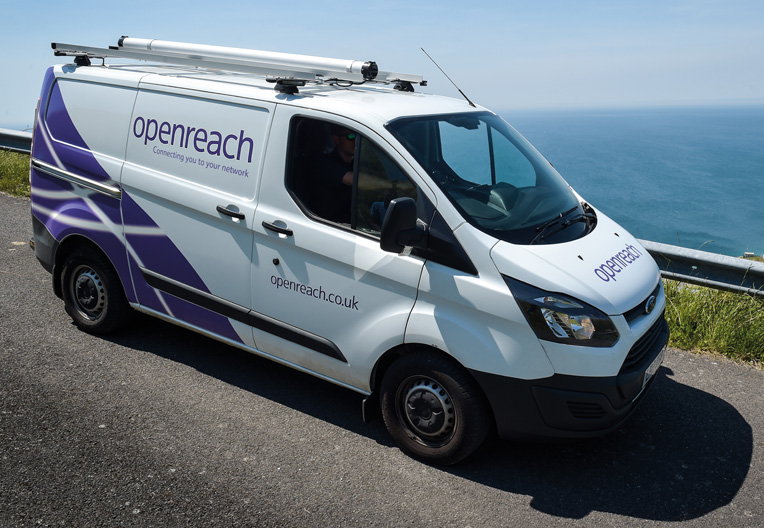 Protecting the environment
We're cutting our vehicles' emissions and looking into switching to electric and alternative fuels.