Openreach is the new name of the engineering team that build and maintain the broadband network in Northern Ireland. Same people, new name.
We build the network. You bring it to life.
Whether you're streaming movies or running a business, we're here to keep you connected.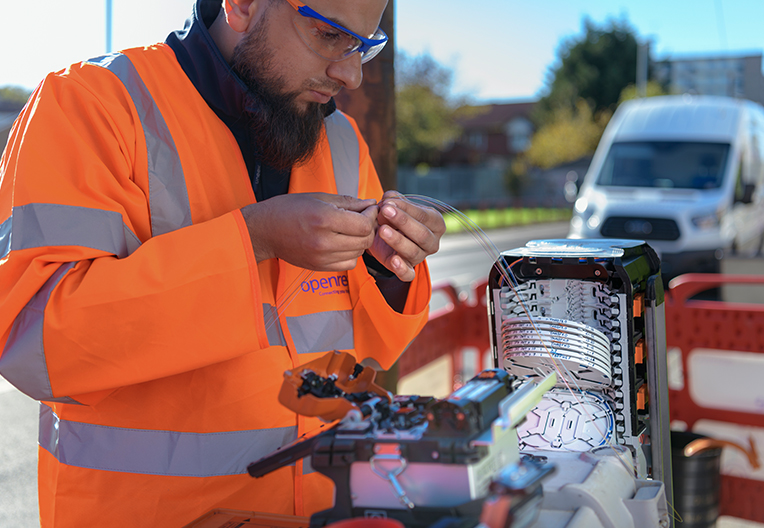 Find out the different ways we use fibre optic cables to connect you to our network.
Related articles
28 Jan 2019

Openreach is hiring 3,000 new trainee engineers – our biggest recruitment effort ever. They'll help us keep driving the UK's digital revolution.

Fibre first
Kevin Murphy
News

28 Jan 2019

Openreach is expanding its fibre to the premises network to 11 new areas. This will get full fibre to three million homes and businesses by the end of 2020.

News
Community Fibre Partnerships

24 Jan 2019

At Openreach we're working with our partner Fastershire to help more than 2,000 homes and businesses across Hereford access superfast broadband for the first time.