Looking forward to lighting up Salisbury for a much-loved Christmas event
We're working to make Salisbury the first city in the country with universal access to our future-proof, next generation Full Fibre broadband in what's expected to be the fastest city-wide network build in the UK.
This year, we're the new sponsor of Salisbury's Lantern and Lights Procession on 12 December. This is another way for us to connect with people who live and work in this fantastic city. We've partnered with Salisbury Business Improvement District (BID) to bring the festive event to the city once again this year.
Our Salisbury-based engineers will be taking an active part in this year's parade – with their own fibre broadband themed giant lantern creation. We've also upped the ante for all those taking part by offering a prize for the best lantern.
"Our fibre optic cables transmit data using light signals – so we thought it would be fitting to help 'light up' the city in another way by supporting the Lantern & Lights Procession"
Our engineers are busy connecting fibre optic cables from the local exchange directly to thousands of homes and businesses across the city. When complete, families, businesses and public buildings across the city will all be able to reap the benefits of fast, reliable and future-proof broadband for decades to come.
Full Fibre offers one of the quickest, most effective ways to boost productivity – in Salisbury and across the country, touching virtually every aspect of people's lives from education, health and social care to the way we organise and run our businesses and home lives.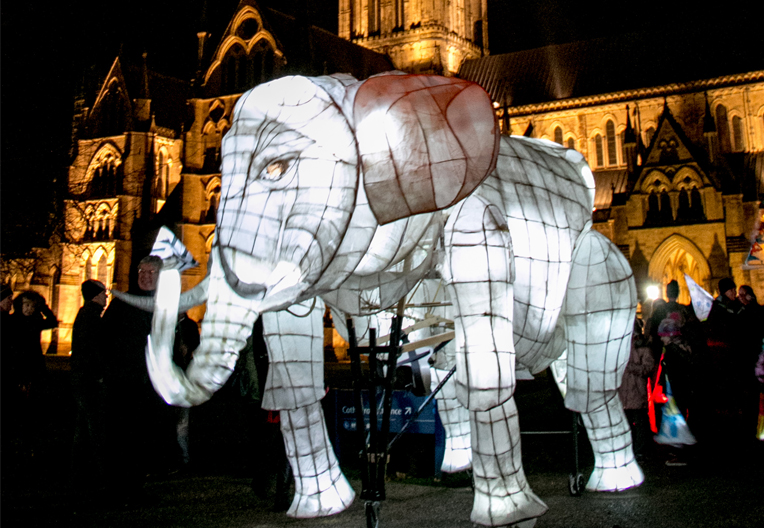 For example, in schools, and colleges, an FTTP connection can unlock opportunities for online learning; the streaming of lessons and lectures without interruption; and the use of portals for communicating with classmates or teachers and submitting course work.

With health services, Full Fibre can enable faster, more reliable on-demand services, such as remote GP appointments and check-ups, plus more efficient, reliable access to online information and records. Meanwhile for care homes, it can mean a 24/7 connection between residents and their loved ones.
And in business it enables cheaper broadband powered phone services, better access to cloud-based computing services which can be logged into from anywhere – giving more people the choice to work remotely or from home.
Full Fibre connectivity is essential to future-proofing our economy. It will ensure the UK can be competitive on the world stage, especially important as we leave the European Union. And it will unlock the next generation of technological innovation, allowing our digital economy to continue flourishing.
Once built, Full Fibre broadband is not automatically connected to residents and businesses, so they will need to order the new service from a Communications Provider. Our online fibre checker is the best way to find out what broadband is available in your area.
This short video explains more about what Full Fibre technology is;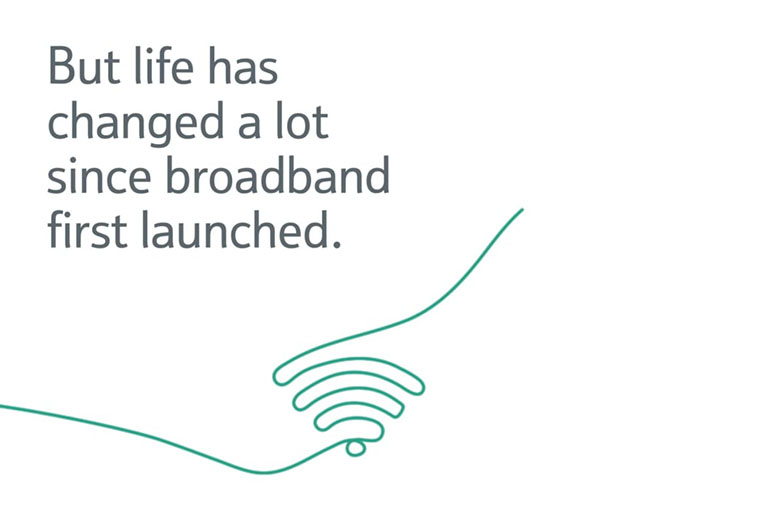 You can also find more information on our Full Fibre roll-out on our Salisbury page.
James Tappenden
Fibre First Director at Openreach
Related Articles
News
Community
Kevin Brady
Careers

27 Jun 2019

We're proud to be supporting Armed Forces Day, in recognition of their hard work, dedication and efforts to keep us safe in the UK and across the globe.

News
Fibre
Fibre first
Broadband

11 Nov 2019

Experts at the Centre for Economics and Business Research have studied the link between Full Fibre connectivity and the nation's future prosperity.

19 Mar 2019

We're making Salisbury the first city in the country to gain complete access to our new Fibre-to-the-Premises (FTTP) broadband technology.