News

|

FTTP

Home customer
Free broadband for millionth home connected to full fibre
Earlier in the week we announced that more than 1.2 million homes and businesses now have access to faster, more reliable and future-proof Fibre-to-the Premises (FTTP) broadband over our next generation full fibre network.
To celebrate the one million milestone, we're funding one year's free broadband connectivity to the millionth home now able to order 'full fibre' over our network.
Our engineers broke the news to lucky recipient Shaun Duffield, when they arrived at his home in Leeds to connect him to our network.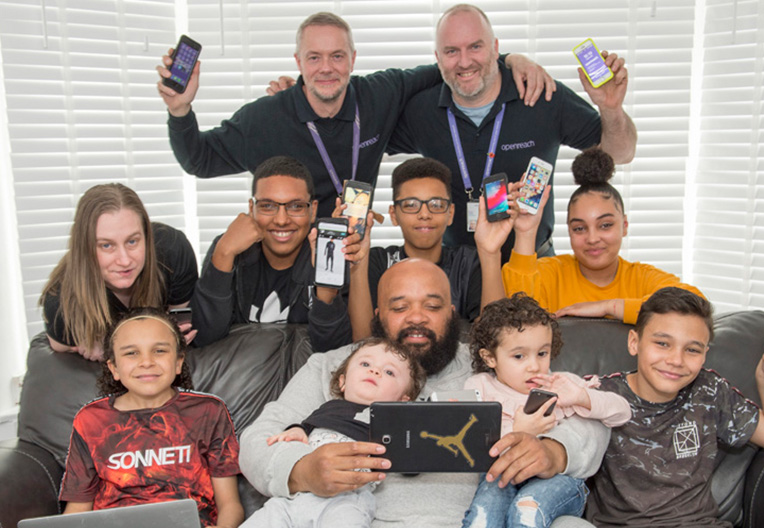 The delighted dad of eight said; "Getting fibre broadband has made a massive difference already but being able to get it free for a year is brilliant news.
"With a family this size, getting online at the same time with our old broadband was just impossible, there was constant arguing and moaning. But since the new fibre was switched on I've not heard a peep out anyone."
Carer Shaun, who reckons the family have more than 20 online devices between them, including gaming consoles, smart TVs and smart phones, added: "Our old broadband service used to lag and freeze as soon as more than one person tried to download or stream anything. But now it's amazing, everything is instant, no matter how many of us are online at the same time or what we're doing."