News

|

Catherine Colloms

Leadership

Clive Selley
We're delighted to be speaking at the INCA conference
Openreach is talking about issues affecting the industry
We're delighted to be speaking at INCA's Annual Conference this year. INCA is the trade body representing alternative, independent network operators in the UK – such as Gigaclear, City Fibre and Hyperoptic.
What's the conference focusing on?
This year's conference will focus on what's next for the UK telecoms market following the recent Future Telecoms Infrastructure Review (FTIR) and provides an opportunity to celebrate progress across the telecoms sector, focusing on new developments and investment.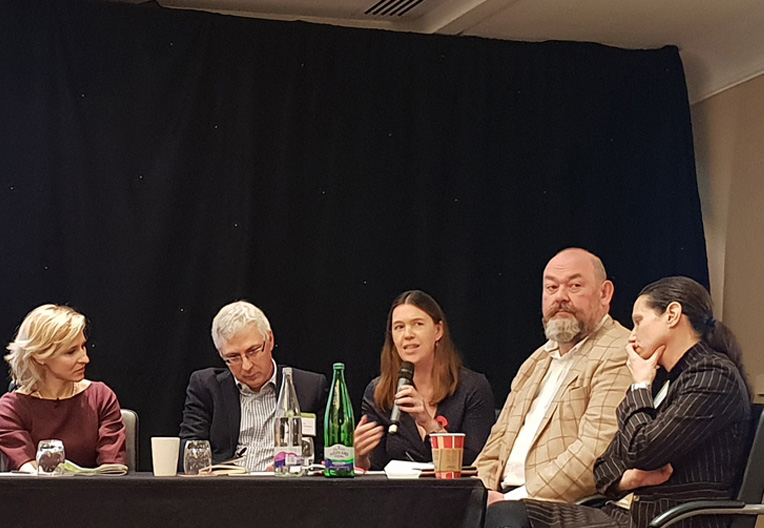 Over the two days speakers will cover some of the big policy and regulatory issues currently affecting the industry.
Our CEO, Clive Selley, and director of corporate affairs Catherine Colloms will be outlining how Openreach is building full fibre networks at scale and reaffirm support for government plans to reach the majority of the UK with full fibre by 2033 – subject to the right conditions.

"Over two days speakers will cover some of the big policy and regulatory issues currently affecting the industry."
Openreach's key topics
Clive and Catherine will be talking about the following key topics across both days:
the pace and scale of our Fibre first programme. We've already built Fibre to the Premises (FTTP) to over 680k properties and are building full fibre to more that 13,000 premises a week across our 13 fibre cities
the need to work together as an industry to encourage consumers and businesses to adopt the existing fibre services available to them. There are more than 17 million homes across the UK that can order a better broadband service over our network today but are yet to upgrade
how we best stimulate the market. We remain confident that our wholesale prices can be affordable, attractive and competitive
our recruitment of 3,500 engineers this year and the building of 12 new training schools across the country
collaboration with government, Ofcom and the wider industry to promote infrastructure competition, tackle red tape and bust the barriers
regulatory and policy change. It's important to highlight the further support we need from government to ensure that we can gain access to new builds and multi-dwelling units to be able to deliver our service fast and effectively.
We see ourselves as the nation's full fibre provider. We're ambitious and we're up for the challenge. As an industry we must work together to encourage the right conditions to invest and educate consumers about the faster, more reliable services available to them.