News

|

Fibre Community Partnership

Kim Mears
Communities and Openreach celebrate a full fibre future
Communities from across the UK met at the top of the BT Tower in London to celebrate bringing fibre broadband to areas with poor connections via Openreach's Fibre Community Partnerships (CFP) scheme.
Kim Mears, MD of Strategic Infrastructure Development, who spearheaded one of the fastest fibre deployments in the world, spoke about her vision for a full fibre future. But she made it clear that there's still much to do.
She says: "Speaking from personal experience, I know how frustrating it can be to live in an area with poor broadband connections. Decent broadband for all is a fundamental part of our plans."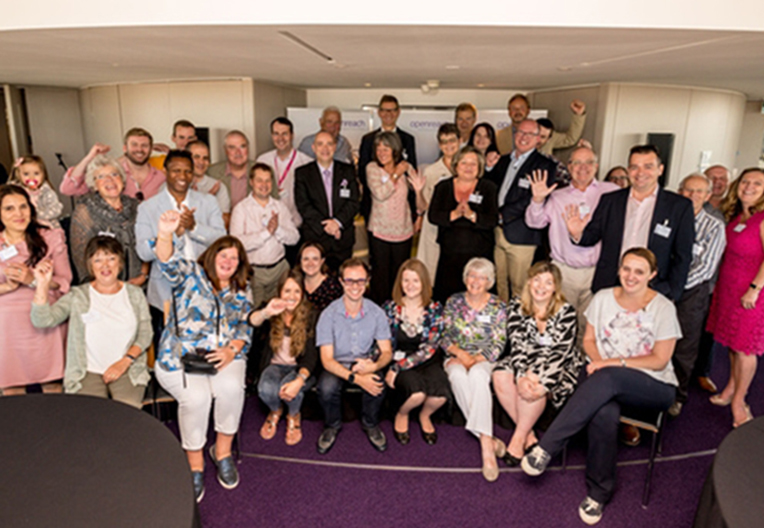 Fibre Community Partnerships transform lives
FCPs helped the Government hit its target of providing better broadband to 95 per cent of the UK by last year. And they've helped change lives.
Andrew Mitchell, who travelled from Classlochie Farm near Loch Leven, says: "It's been fantastic. There are just 14 properties in our area, but fibre has had a genuinely huge impact on every household and local business."

Kim says Openreach's new plans – to roll out a full fibre national network were another huge step up.
"It requires more investment in networks, but also people – engineers and planners, and in processes, tools and training," says Kim. "So that's exactly what we're doing."
Justin Leese, programme director for local full fibre networks at the Department for Digital, Culture, Media and Sport, was on hand to share the Government view. He says it is investing £1.1bn to make the UK fibre-ready, with 18 major projects already underway.