News

|

Rural

Fibre Community Partnership
Remote Highland communities see broadband speeds soar
Openreach engineers battle weather to deliver broadband
Imagine building a fibre network to a remote community, scattered across 26 miles of rugged Scottish terrain, battling topography, wildlife and weather.
Well that's exactly what a community and Openreach did by working together to deliver ultrafast connections that are now going live. Watch their story below.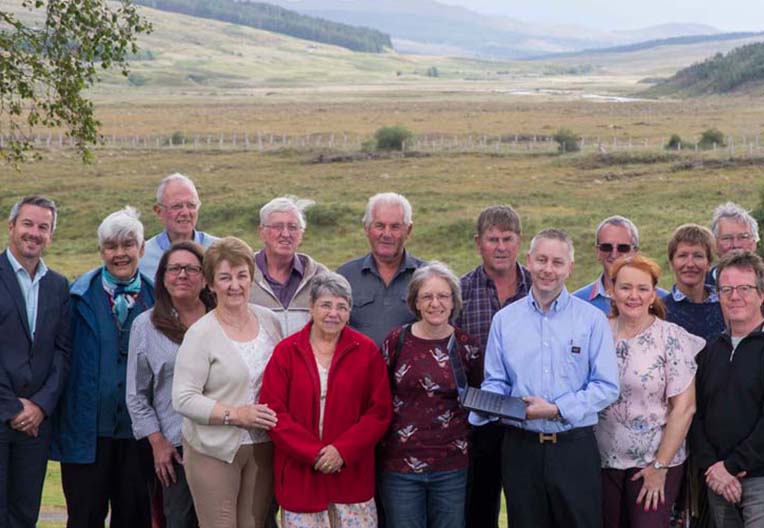 Speeds soar to 2,000 faster than before
Around 140 homes stretching from Achnasheen to Aultguish in Ross-shire – around 40 miles north-west of Inverness – will be upgraded to some of the fastest broadband in the country by the end of this year.
These homes will see their broadband reliability, capacity and speeds soar from around 0.5Mbps to up to 1Gbps – 2,000 times faster than their current top speed.
"It became obvious to us that the only solution for the community was fibre."
A community effort
Two thirds of the properties will receive future-proof Fibre To The Premises (FTTP) from the £428 million Digital Scotland Superfast Broadband programme, led by Highland and Islands Enterprise locally, with the rest getting a Full Fibre upgrade through a Fibre Community Partnership with Openreach.
The Fibre Community Partnership project follows a year of research by the voluntary group – Garve and District Broadband (GDB) – represented by local resident Steve Jones.
The community looked at all the options for delivering broadband in the location, and concluded that a resilient, Full Fibre network was the only way to provide, and future-proof, internet links for the small communities stretching across the Highland glens.
Connecting your communities
Wherever you are, and whatever you need faster broadband for, our Fibre Community Partnership model brings fibre broadband to homes and businesses by building a customised solution to meet your needs. Find out more.