Getting your site ready for fibre
Step-by-step instructions and videos on getting your sites ready for fibre connections using the developer portal.
Our flipbook shows you how to use the developer portal to build fibre or copper infrastructure at your new residential or commercial development.

A quick start guide showing all of the features available on the developer portal.
Developer portal walkthrough
Whether you're streaming movies or running a business, we're here to keep you connected.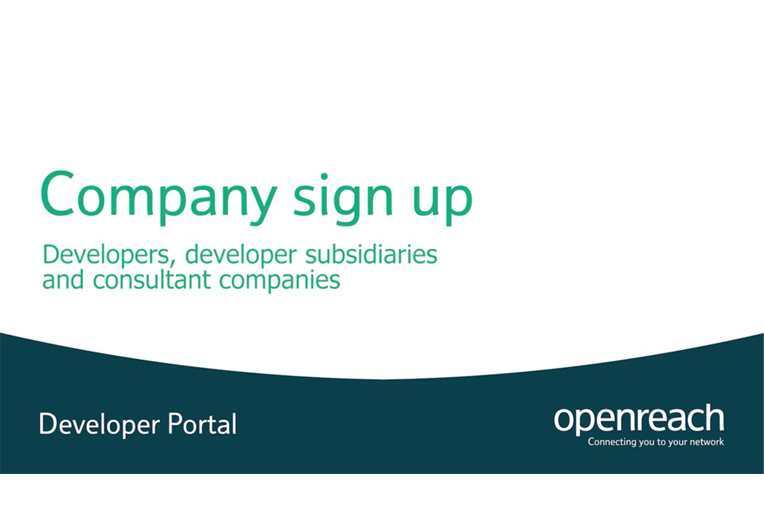 How to register a company
Whether you're new to the Developer Portal or expanding this video shows you how to register your company.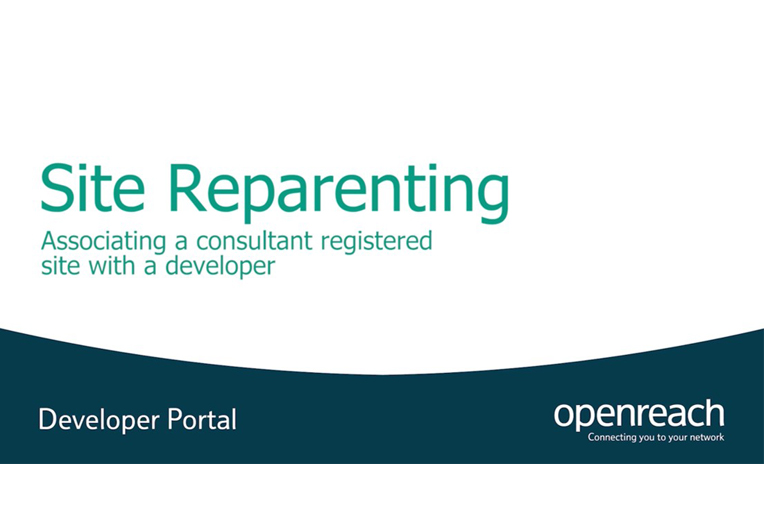 Moving a site to a developer
Moving a site to a developer may not be something you need to do every day. This short video takes you through the process.
Related Articles
FTTP
News
Fibre for developers

23 May 2019

Openreach engineers connecting full-fibre to new social housing in Pembrokeshire

Fibre first
Clive Selley
News

09 May 2019

We now intend to reach an extra one million premises within our original timeframe, meaning four million homes and businesses will have access to a full fibre to the premises (FTTP) service over our network by the end of March 2021.

FTTP
News
Fibre for developers
Development

25 Mar 2019

Brendan Dick, Chair of the Openreach board in Scotland, explains how property developers can play their part in bringing full fibre to the country, including hard-to-reach locations.