Digital Norm comes to Dorset
People living across Dorset are set to see a rather attention-seeking new resident called "Digital Norm" showing up on buses, telecoms cabinets, in newspapers and their social media feeds.
Who is Digital Norm?
Asking that question is just the point – Digital Norm is part of a creative new communications campaign by Superfast Dorset which will ignite curiosity in the streets, schools and classrooms of the county. If you see Digital Norm in your area, you can join in by taking a photo and posting it using #DigitalNorm

The Superfast Dorset project is a partnership between Openreach, central Government and all Dorset's Councils aimed at improving broadband connectivity for local residents and businesses.
More than 97 per cent of Dorset premises now have access to a superfast service (defined by Government as download speeds of 24Mbps or greater*).
Excellent connectivity and its adoption by digitally skilled local communities is key to the success of the UK's digital ambitions.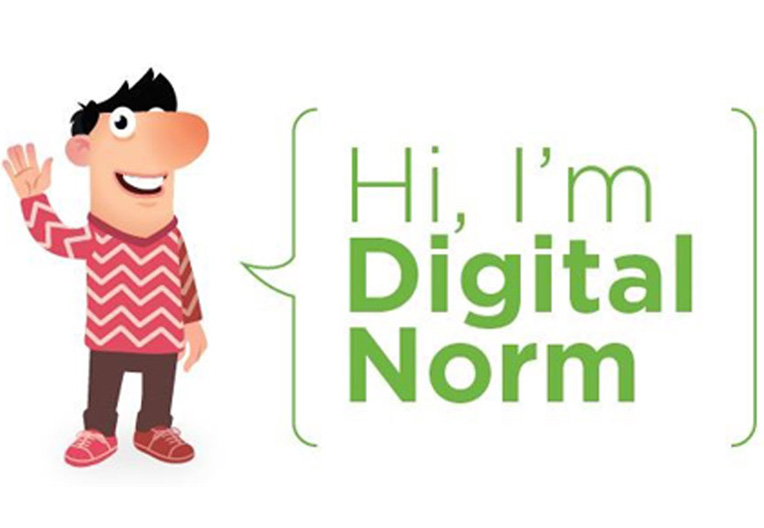 Over 3,800 premises to get 'full fibre' broadband
Openreach engineers are expecting to extend the fibre broadband network to over 3,800 premises in the county – with most getting access to full fibre ultrafast connections, capable of download speeds of up to one gigabit per second (1Gbps).
Our fibre broadband network is the biggest in the UK, covering more than 27.5 million premises. And it's the platform for a thriving digital economy – the largest in the G20.
We're a wholesaler, working with more than 600 communications providers which is why residents and businesses have the widest possible choice of retail service providers with our network access.
*according to independent ThinkBroadband.