News

|

Home customer

Fibre Community Partnership

Case study

FTTP

Business

Fibre

Education
Cumbrian primary school now learning at light speed
Pupils at Stoneraise primary school now have fast broadband thanks to a Fibre Community Partnership.
Making the fibre dream a reality
When Stoneraise primary school surveyed parents and teachers to find out what one thing would make the biggest difference to the school, the response was clear: better internet!
The problem was that getting a good connection wasn't easy. The school sits in the tiny village of Durdar on the southern rural fringe of Carlisle – over five kilometres from the nearest exchange.
Head teacher Clem Coady and school governor Toby Clements had tried everything to boost the school's broadband connection over the years, but nothing really worked as well as they'd hoped.
"The satellite broadband system was good when the weather was fine," explains Toby, "but still had a big delay so it was a frustratingly patchy experience. We looked into a leased line but it was just too expensive."
Then Clem and Toby read about the Fibre Community Partnership scheme and got in touch with Openreach.
Finding an alternative
An initial survey revealed that, although the current exchange was too far away to be financially viable, there was a newly enabled cabinet just a kilometre away that could provide a way to patch into the fibre network.
When Openreach engineers confirmed that it could work, it was all systems go. The school benefitted from a Fibre Community Partnership grant of £20,000 so could meet the rest of the bill from its budget.
"We were over the moon. This was a number we weren't expecting. We knew that, thanks to the grant, the cost to the school would be approximately £12,500 – a figure that's within our budget."
As a pure fibre connection, the new connection provides speeds of up to 330Mbps. And it's transformed every aspect of the school.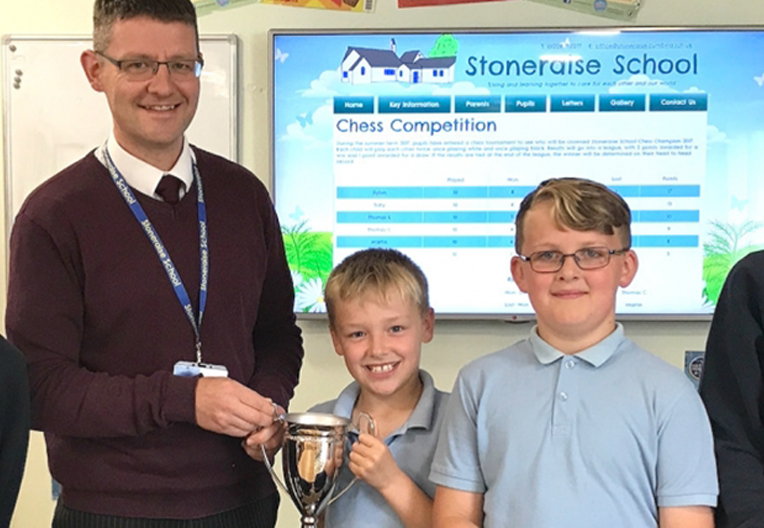 Accelerated learning
"It is phenomenal," says Clem. "I can't describe how much it has transformed the day-to-day running of the school.
"Before, if you had a class of 30 kids involved in some internet-based learning, the rest of the school ground to a halt. The office would struggle to send emails, teachers couldn't complete assessments and videos were constantly buffering. Now, every class can use internet at the same time."
Internet-based learning is a huge part of a successful modern school. Streaming video makes it easier to demonstrate complex concepts while online portals for assessment and homework bring a whole new level of insight or teachers.
"It's amazing. We get live diagnostics on assessments so teachers can pinpoint areas where individual pupils need more help. Or where they're excelling – and the lesson can move on at an appropriate pace."

Superfast support
As well as making things more fun and interactive in the classroom, the high speed connection has had just as much of an impact behind the scenes too.
Admin and finance tasks can now be done online, helping things run more smoothly and efficiently. And being able to video call has saved time that would have been wasted travelling to meetings or having to work from home.
"I link up with other head teachers regularly and the new superfast connection has made it so much easier," explains Clem. "I can save an hour a day by joining video calls from the office – instead of having to travel to meetings or work from home.
"At the same time, teachers can now do online training together, rather than having to stagger attendance on courses to avoid crashing the connection."