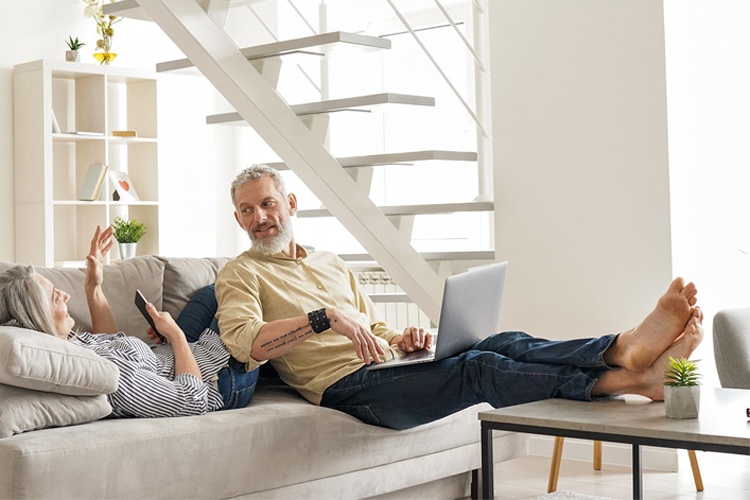 Download speeds of up to 80Mbps
Not every Superfast connection is the same – there are things that can affect your speed, like your distance from the cabinet and the wiring and equipment in your home. But, with average download speeds of between 35-65 Mbps, and a top speed of 80 Mbps, Superfast can download a 4K movie in under 24 mins and 100 of your favourite songs in under 80 seconds.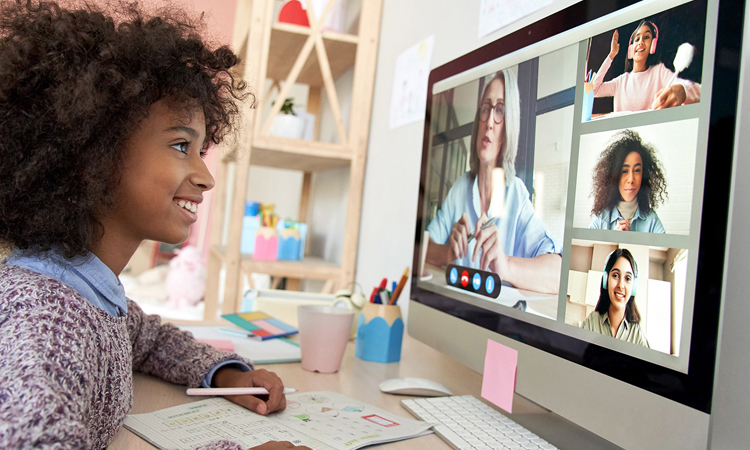 Upload speeds of up to 20Mbps
With these upload speeds you can video call to your heart's content - without a glitch in sight.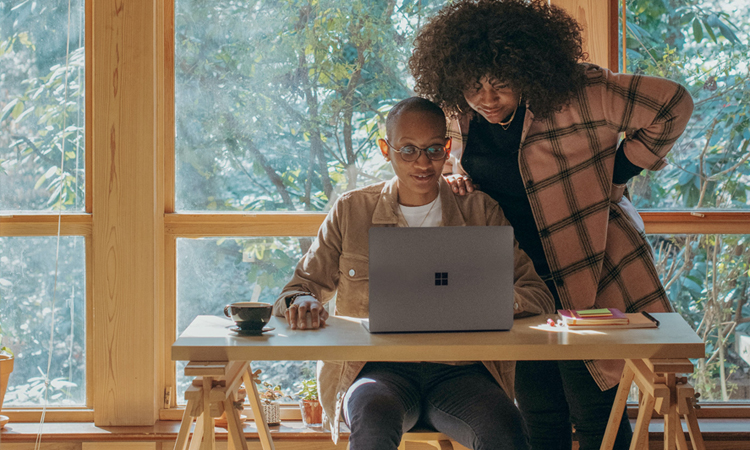 Perfect for streaming, video calling and home working
Superfast can handle streaming, surfing, and video calling, so it's great for watching your favourite movies and taking a meeting from the kitchen table. If you're a serious gamer, love plugging into virtual reality, have a big family, or upload lots of videos, then it's a good idea to see if you can get Ultrafast Full Fibre.
Learn about Ultrafast Fibre
Your choice of phone line
You can buy a traditional copper (PSTN) phone line with Superfast until September 2023 – after that we'll only be offering a digital phone line option, ahead of the national switchover to digital phone lines in 2026. We recommend checking with your service provider about the phone line options they offer, as you may also be able to get Superfast without ordering a phone line service.
Learn more about Digital Phone Lines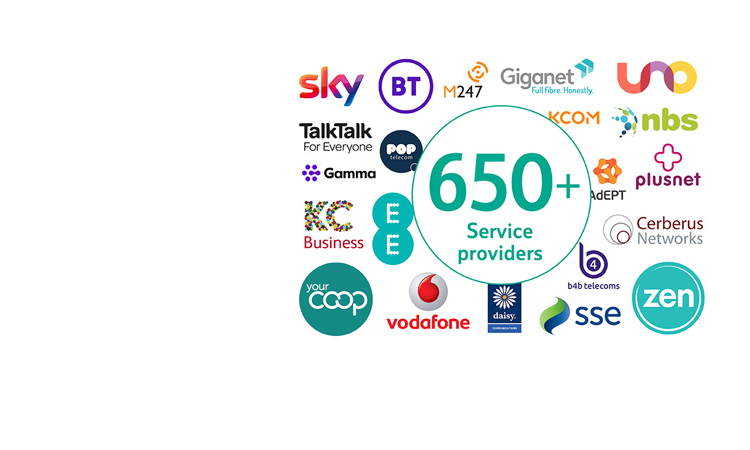 The largest selection of service providers in the UK
Our broadband network is 'open' - so you're never tied down to one service provider. Over 650 service providers use our network, including Sky, BT, Vodafone, TalkTalk, Zen, and Plusnet, so you can always choose the broadband package that suits you best.
Phoneline options you get with Superfast Full Fibre Broadband
What happens once you order?
How we'll install your Superfast
Most homes and businesses in the UK are already equipped for Superfast fibre broadband. You can easily check by looking for the Openreach master socket, which is where your phone and your router plug into the wall.

If you find one, you can order Superfast from your chosen service provider. If not, we'll send an engineer. We'll have to drill into the wall to install one, so you'll need the permission of the property owner.