Congratulations to all our winners
We're delighted to be able to announce the recipients of our Community Connectors Awards. These individuals and groups have provided, and continue to offer, vital support in their communities, including for those who're particularly vulnerable.
A massive thank you from all of us at Openreach for what you, and all our nominees, continue to do for your communities. And thank you to the MPs who submitted nominations - our team of judges, including some of our own engineers, saw so many inspiring stories of people helping those around them.
We've asked our award winners and the MPs who nominated them to share a few words and tell their own stories. You can see their videos further down the page.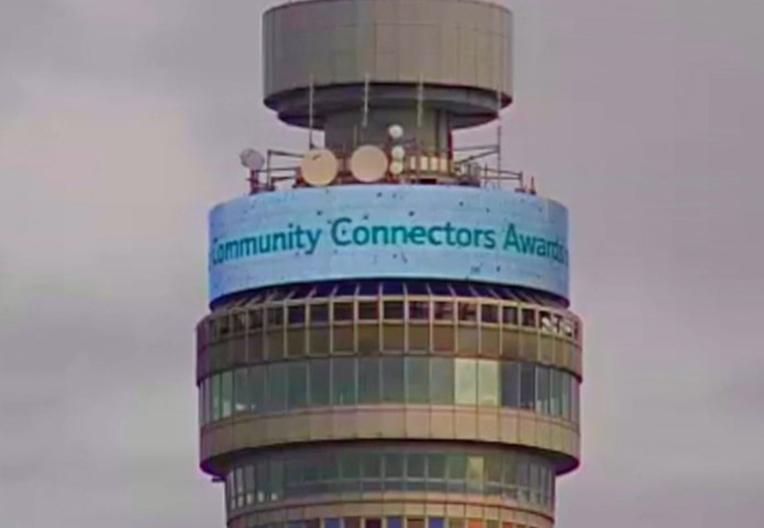 The Dundee Thegither
Set up at the beginning of lockdown the group has organised more that 1,200 food parcels for those in need. They've also arranged phone calls for those who've been isolated and cheered everyone's spirits by organising street performances.
Lee Mills and Siobhan Tolland of the Dundee Thegither
Chris Law MP, Member of Parliament for Dundee West
Wellesbourne Scrubbers
During the pandemic 65 members of the local community aged 9 years to 90 came together to produce protective clothing for NHS workers. In less than two months they produced more than 2,500 items including 700 sets of scrubs.
Sharon Underhill of the Wellesbourne Scrubbers
Rt Hon Jeremy Wright QC MP, Member of Parliament for Kenilworth and Southam
Paula Goodyear, Fountain Arcade Cafe
Paula has been committed to delivering meals to elderly and vulnerable residents in Dudley - making sure they're looked after.
Marco Longhi MP, Member of Parliament for Dudley North
Melissa Ormiston, Rock the Cotswolds
Melissa spoke with local parents particularly those struggling to cope with workload and home learning, to find out what their issues and concerns were so that these could be fed back to local schools, Local Education Authority and Sir Geoffrey Clifton-Brown MP to update the Department of Education. She and Rock the Cotswolds were striving to get parents and guardians included in any education decision being made about home learning and future catch up plans. This included ensuring all parents were offered a home-learning feedback survey and a push towards more live learning in State schools which has since happened.
Melissa Ormiston of Rock the Cotswolds
Sir Geoffrey Clifton-Brown MP, Member of Parliament for The Cotswolds
Nigel Hughes
Nigel is from Barry in Wales and has Multiple Sclerosis. He embarked on a daily 'walk a mile' challenge over three months, raising £10,000 for local hospices.
Rt Hon Alun Cairns MP, Member of Parliament for Vale of Glamorgan
John Brownhill, Food for Heroes
John put his job on hold to found and organise Food for Heroes. So far he's raised £407,000 to provide 230,000 for NHS staff across 30 hospitals.
Chris Heaton-Harris MP, Member of Parliament for Daventry
Falak Shezadi
Falak, is nine years old and decided to donate her pocket money to provide support for vulnerable people in her community in Peterborough. Her kindness and generosity funded more than 100 meals.
Paul Bristow, MP, Member of Parliament for Peterborough
Anthony Grice
Anthony owns the Fika Coffee Shop in Liverpool. When he had to close his business during lockdown Anthony self-funded, prepared and delivered supplies to more than 500 local people and families.
Paula Barker MP, Member of Parliament for Liverpool Wavertree
The Dons Local Action Group
A group of 1,500 AFC Wimbledon fans who came together to support the community during lockdown. The Dons have organised meal deliveries, nearly 130,000 food parcels and boxes, to local families and charities, 1,000 refurbished laptops to help young people learn remotely and provided furniture for those in need.
Xavier Wiggins from the Dons Local Action Group
Siobhan McDonagh MP, Member of Parliament for Mitcham and Morden
Ashi Dhillon, Disability Network Hounslow
Ashi Dhillon has worked tirelessly at Disability Network Hounslow to support vulnerable members of her community. Enabling them to get help and support with accessing housing, social and health care services throughout the pandemic, and giving advice in seven different languages.
Ashi Dhillon of the Disability Network Hounslow
Ruth Cadbury MP, Member of Parliament for Brentwood and Isleworth
Peter Rollins, Ballymoney Foodbank
The Ballymoney Foodbank in Northern Ireland has helped hundreds of local families throughout the pandemic and managed to get unprecedented demand for support. This included giving out 179 food parcels in one afternoon before Christmas.
Peter Rollins of the Ballymoney Foodbank
Ian Paisley MP, Member of Parliament for North Antrim
Our engineers who inspired the awards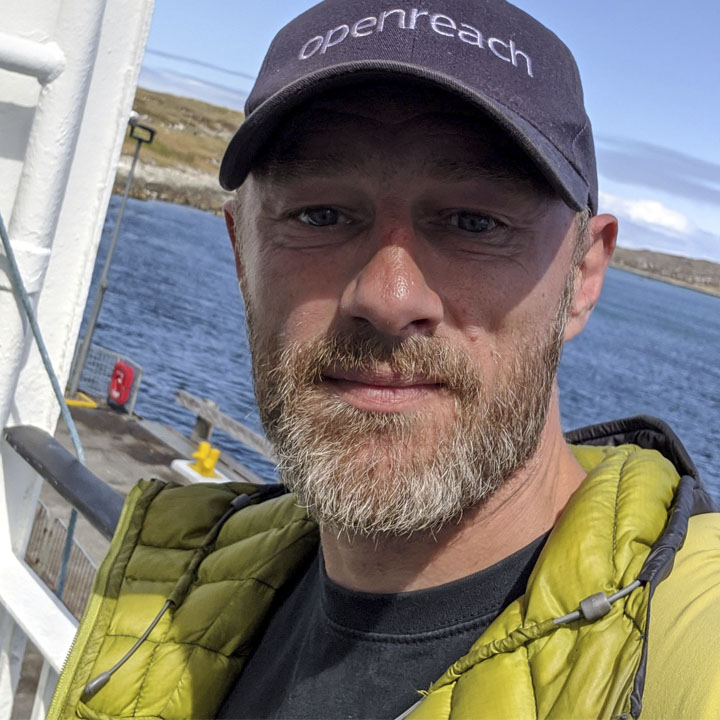 Scott McPartlin
Network Engineer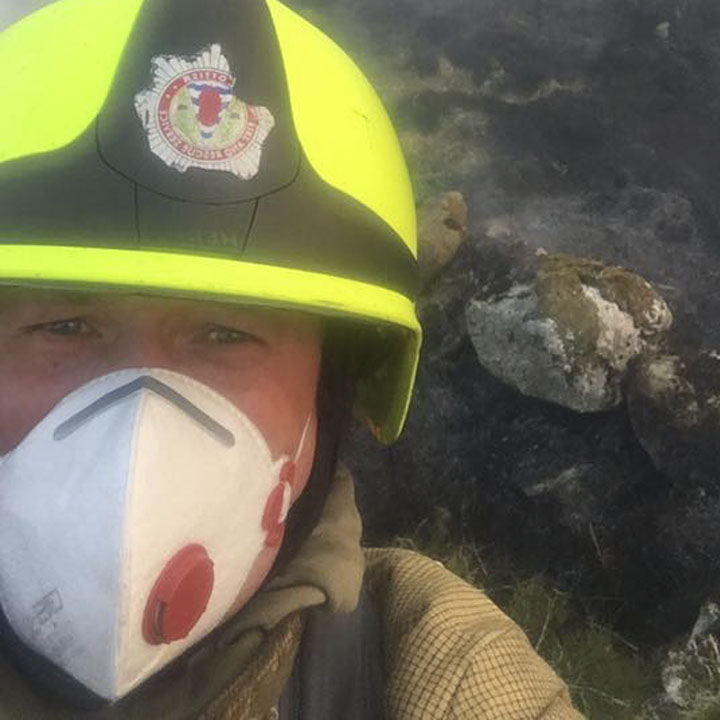 Ewan Hyslop
Senior Area Manager