Building connections
Help us build the best possible network
Start your career at Openreach
Join one of the world's biggest communications companies.
If you've just finished university, our graduate programme could be the perfect fit for you. You'll learn a range of skills and be in charge of your own development, with a variety of graduate roles and areas to work in. From project management, to technical consultancy, finance, and business analysis & improvement.
To us, the best people are resourceful and innovative. They go the extra mile and take on any challenge to build a better, faster and more affordable network – to keep our customers connected.
To build the best possible network, we need the best people. Show us you have the willingness and passion to learn and develop, and you could be our next big success story.
How does it work?
Our graduate programmes last either two or three years. You'll be supported every step of the way and have a tailored personal development plan. And once you've finished, you'll move into a permanent role at Openreach.
Our promise to you
We'll give you the training and development you need to make sure you've got the skills and knowledge to succeed
We'll work with you to make sure your rotations are giving you what you need for your future career goals
Challenging projects with real business impact
A graduate network to support you.

Read about our roles and apply below.
Brilliant career development
We'll help develop you with coaching, mentoring, networking and knowledge-sharing.
A great salary and benefits

Including discounted broadband, BT TV and BT Sport, 25 days holiday (plus bank holidays) and exciting corporate discounts.
We employ more than 33,000 people across the UK and you'll be part of our diverse and dynamic team.
Meet some of our graduates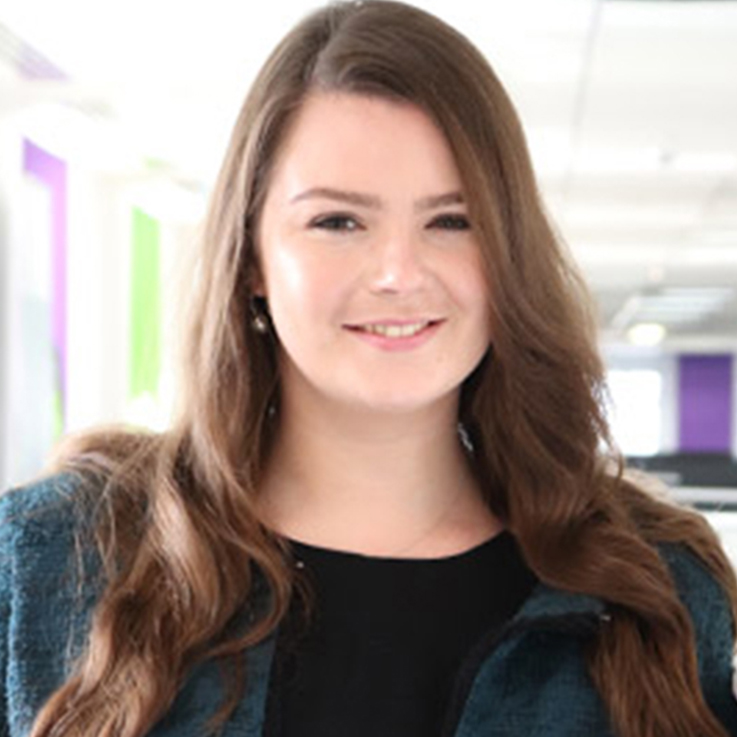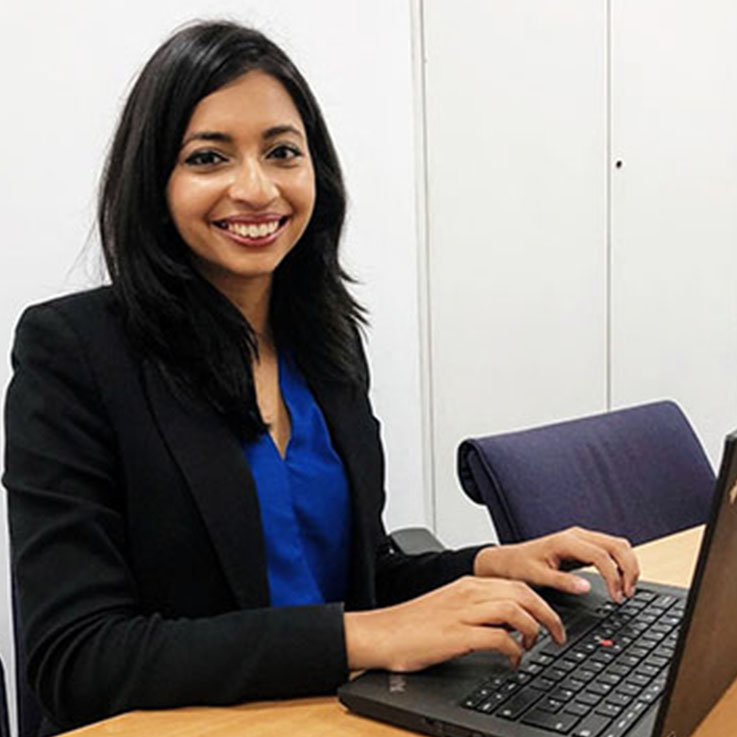 Ishita Ranasinghe
Graduate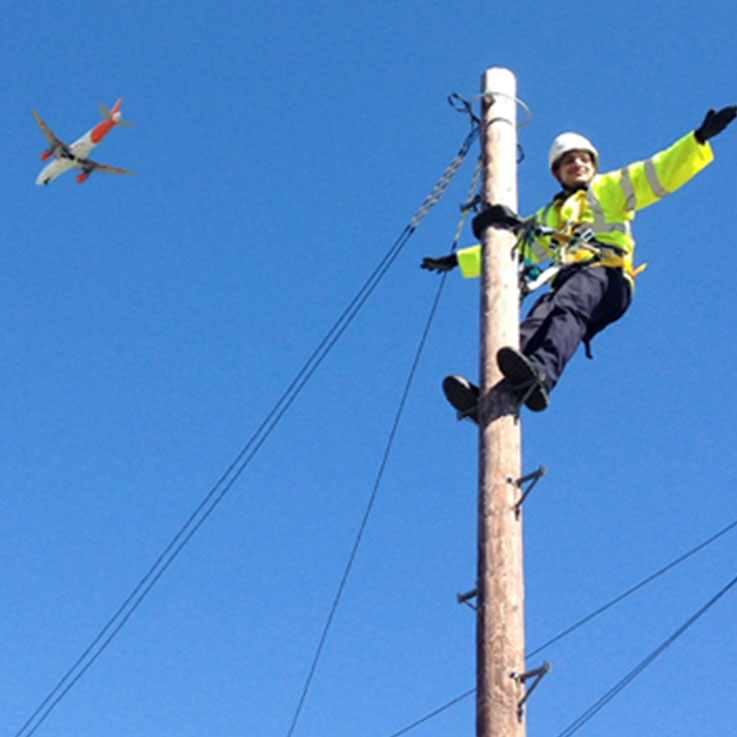 The entry requirements for this scheme are 2:1, or 2:2 with a post graduate qualification. The starting salary is £28,250.
The locations for this scheme are, Glasgow, Leeds and London.
What do project managers do?
Project managers here at Openreach make sure strategically important projects and business changes are fully implemented across our business. This can range from coordinating technology, commercial projects or focusing on transformation programmes to improve our business, network, customer and people experience.
What will you be doing?
You'll begin by working alongside and supporting our current project managers, gaining confidence and knowledge. And then, as your knowledge grows, you'll manage your own projects, which will get larger and more complex as your experience grows.
The entry requirements for this scheme are 2.1 in a relevant STEM subject. We'll also accept a 2.2 with a relevant post graduate qualification. The starting salary is £30,500.
The locations for this scheme are Belfast, Glasgow, Ipswich and London.
What do technical consultants do?
We aim to radically change how technology solutions are delivered, working in an agile environment to transform the experience and enable the best solutions for our customers. This can range from engineering innovation, technology strategy and governance or the design of Openreach IT, digital and data systems.
What will you be doing?
You'll be leading on highly technical projects and programmes to make sure they are rolled out successfully with our customers and working with our technical teams to look at new and innovative ways which customers could use our products and services to make sure everything we create is commercially viable.
Depending on where you want your career to go you can work on a range of projects to broaden your knowledge or you can choose to specialise in a particular field. This role is for enthusiastic, innovative individuals who are passionate about innovation, technology and believe in the value of delivering an exceptional experience for our customers.
The entry requirement for this scheme is a 2:1 in any degree discipline. The starting salary is £30,500.
You'll be based in London.
You will also be studying for your 3 year CIMA Qualification to become a chartered accountant.
What does the finance team do?
We provide timely, commercially-focused financial advice to support Openreach's strategy and business priorities. The finance team works in partnership with each of the business units in Openreach, helping them deliver their initiatives and grow revenue and profit.
What will you be doing?
As an Openreach financial graduate, your work, whether it's modelling business scenarios or providing insight and analysis, is used in partnership with our business leaders to make strategic company decisions. Often working on multiple projects at a time, your work life is varied and fast paced, and you'll be supported by a diverse and vibrant team.
Business analysis & improvement
The entry requirements for this scheme are 2:1, or 2:2 with a post graduate qualification. The starting salary is £28,250.
The locations for this scheme are Birmingham, Belfast, Cardiff, Leeds and London.
What does the business analysis & improvement team do?
We work every day to make our business more efficient, smart and secure so that we can deliver better service, broader coverage and faster speeds to everyone in the UK.
What will you be doing?
You'll be using data science, analytics and a variety of analytical, statistical or machine learning approaches, and techniques to interpret data. You will help to make improvements and drive them through the business. You'll be taking responsibility for making real, tangible differences to our business.
Frequently asked questions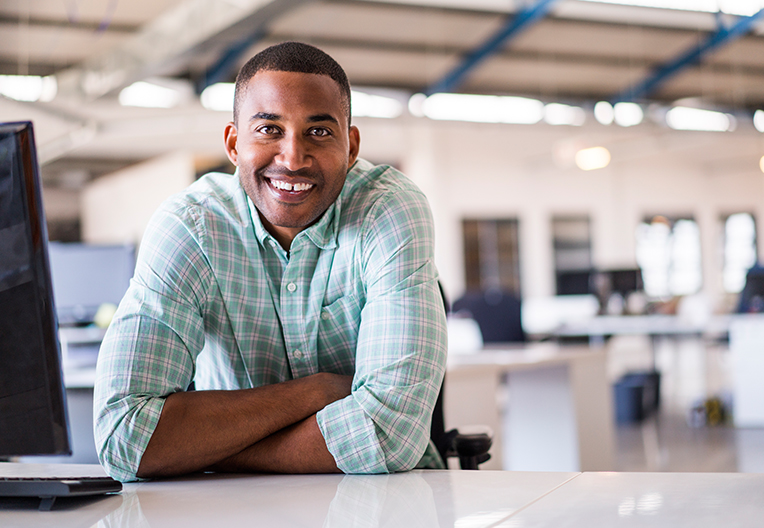 Have questions about your graduate application? Read our FAQs to find out more.
Other roles at Openreach
See our trainee engineer roles

Wondering if you've got what it takes to train as an Openreach engineer? Find out what we're looking for, how to apply and the salary you can expect.

Find out more

»

See our civil engineer roles

Are you a civil engineer looking for your next challenge? A job at Openreach could be a great fit. Find out what we're looking for, and how to apply.

Find out more

»

See our area management roles

Are you looking for a challenging new position in area management? Find out what we're looking for, the benefits of working for Openreach and how to apply.

Find out more

»
Related articles
20 Jun 2019

Kim Mears, MD Strategic Infrastructure Development talks about her ambitions to deliver full-fibre broadband to the UK and the benefits of a more gender balanced workforce.

12 Jul 2019

We're delighted to be part of a movement of businesses, local authorities and arts and cultural institutions, convened by the RSA and Digitalme, to put lifelong learning at the heart of a city's social and economic development.

28 Aug 2019

We hear about the new four-year sponsorship deal from our guest blogger Jonny Petrie, Chief Executive of Ulster Rugby.