At the moment, we're focusing on the repair and maintenance of connections that support critical national infrastructure, essential public services, vulnerable customers and those without service. We're sorry if it takes us a little longer to respond to your enquiry at the moment. You can read more about our response to Covid-19 here.
If equipment is in your way we can help
move, remove or relocate our telegraph poles, manholes, joint boxes, green cabinets, underground ducts and overhead cables to accommodate your construction
remove internal wiring schemes
route overhead cable underground
survey and audit Openreach equipment affected by your project, protect them while you're doing the work and reinstate them when you're done
temporarily move overhead cables which are in the way of tree cutting or high vehicles
help with changing, moving and removing Openreach equipment to enable roadworks, bridge works and local regeneration
help with public transport infrastructure and additions and improvements to train, railway and cycle routes.

Get help with more complex projects
As well as moving or removing our network kit to give you space to work, we can help with other things like connecting wi-fi or building a fibre network to your premises. We can also:
connect developments by providing data cabling and installing and testing new communications equipment
audit your communications network and move it to a higher level in a building, if it's at risk from something like ground floor flooding
install ducts, cabling and wiring for refurbishments or redevelopments
move our outdoor equipment like poles, overhead cables and cabinets and internal kit like distribution connection boxes, underground ducting or cables
relocate our network if it's at risk – for example from flooding
carry out out-of-hours migration work
provide connectivity to remote locations and for temporary things like site offices or events
do housing stock refurbishment programmes, particularly changing overhead phone lines to cope with things like external wall insulation
provide on-site network disaster recovery.
How to contact us
Call 0800 783 2023 option1, or fill in this form to tell us more and get a quote.
Help for developers
Fibre for developers

Openreach plans to connect four and a half million homes to the fibre broadband network by the end of March 2021. Find out how to get your development connected.

Read more

»

Registering your site

Find out how to register your housing development with Openreach to get broadband infrastructure installed, including details and plans you need to give us.

Read more

»

Guides and handbooks

Our downloadable guides and handbooks tell you everything you need to know about installing Openreach fibre and copper equipment at your new development.

Read more

»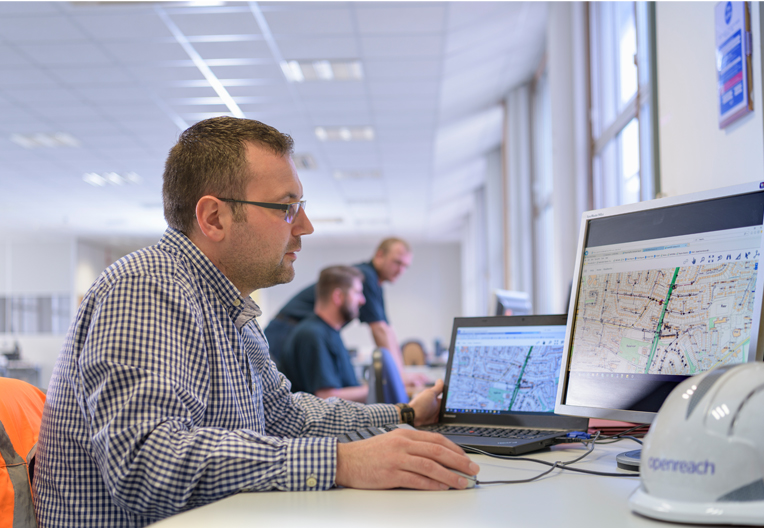 If you aren't the landowner we may need a wayleave to install or maintain Openreach equipment.
Useful links and handbooks
If you're working on a Multiple Drop Wire Rearrangement or other similar large-scale schemes for local councils or housing associations, our step-by-step guide will tell you everything you need to know.

If you have any questions about Multiple Drop Wire Rearrangements and our equipment please use this form to contact us.

Our "Identifying our equipment" guide has pictures and descriptions of our most common types of equipment, both past and present.