We received the Princess Royal Training Award in recognition of Open Street
Openreach's new training school wins an award
Back in August, we shared the news that we were awarded one of just 48 Princess Royal Training Awards for 2018, in recognition of Open Street, our new training school in Bradford. On Wednesday 31 October, Mark Rainbow from the Learning and Development team (pictured) was at St James' Palace to collect the award from HRH The Princess Royal.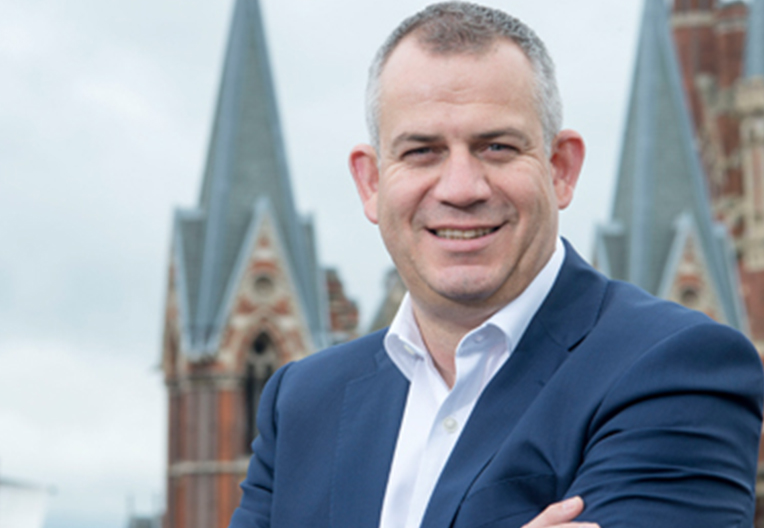 More about Open Street
The facility, which was opened by the Chancellor Philip Hammond back in March, is a purpose-built replica of a typical British street with a mini exchange, houses, businesses, curbs, poles, cabinets and underground chambers. It gives our engineers the opportunity to do real-life training without affecting the live network. And it's been a resounding success, acting as a catalyst for our greatly increased employee engagement scores and inspection reports calling the training "sector leading".


"Open Street … gives our engineers the opportunity to do real-life training without affecting the live network and it's been a resounding success."
What are the Princess Royal Training Awards?
The Princess Royal Training Awards recognises employers that have created a lasting impact by successfully linking their skills development needs to business performance. The judges for the award are all figures from business and the learning and development community, as well as HRH the Princess Royal, who's the president of the City & Guilds Group.


Related Articles
07 Mar 2019

We've unveiled a £485,000 investment in a national fibre training school for Scotland to educate the country's next generation of digital engineers bringing vital broadband services to communities across Scotland.

News
Fibre
Scotland
Government

25 Feb 2019

Highlands and Islands MSP Rhoda Grant has been out in the field with our engineers to see the progress on the roll-out of high-speed broadband in her constituency.

Performance
News
Business

20 Feb 2019

A new data analytics tool, Qlik Sense, is helping us to reduce the time taken to install business fibre connections.