News

|

Engineer role

Recruitment

Our engineers
Megan talks about her Openreach career since leaving the army
"I left the Army in 2016 and was keen for some stability in my life. I wanted a long-term career, not just a job."
Name: Megan Tyzack
Age: 26
Location: Hemel Hempstead
Length of service: Six years
Rank: Lance Bombardier
Left the army: September 2016
Current role: Service delivery engineer
"Openreach seemed like a natural fit for me. I knew they had a reputation for hiring veterans and it seemed like a new and interesting challenge. Having served in a specialist technology unit, I also knew there would be a chance to put my engineering skills to good use.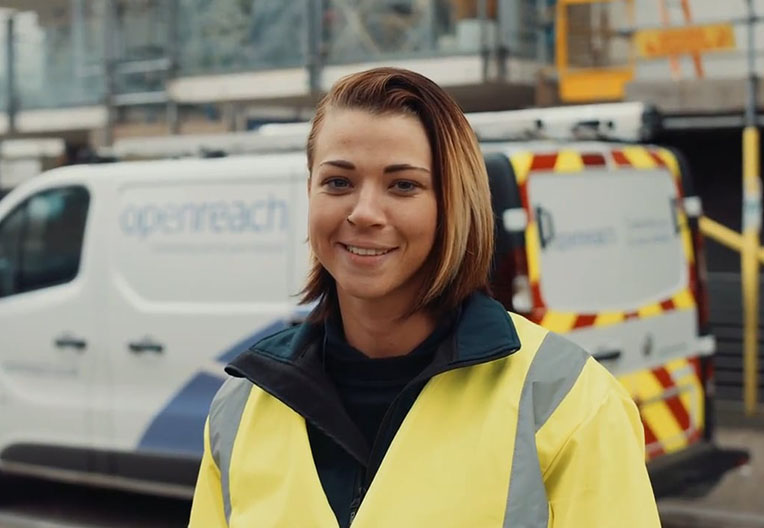 "My entire experience with Openreach has been great so far. They were quick to respond to my application and kept me in the loop from the first call to the interview, to training and beyond.
"Openreach help you – they give you all the tools you need. The training was really well structured, quite similar to the army in that everyone has a role.
"The transition hasn't always been easy – you're not just moving jobs, you're moving your whole life. But with the support I've had I feel I'm in a better place in my career and in myself."