News

|

Apply for funding

Home customer

FTTC

Case study

Community Fibre Partnerships

Business

Fibre
Community scheme brings high-speed broadband to community in Moston
A partnership between local residents and Openreach will make high-speed fibre broadband available to around 148 homes in Moston, Greater Manchester by Spring 2019.
Speeds of up to 80Mbps will be available for the first time to people living on a housing estate in Moston from a wide range of broadband service providers.
Our ongoing commitment to local communities
The scheme is the latest of around 11 communities that Openreach is working with in Greater Manchester to help deliver fibre broadband via a partnered approach to areas not included in any national rollout plan – or to areas that have fibre, but want to upgrade to ultrafast speeds.
Openreach will install new fibre optic cabling and a green road-side cabinet equipped with the latest Fibre to the Cabinet (FTTC) technology as part of the project. The partnership is benefitting from funding through the Government's Better Broadband Subsidy Scheme.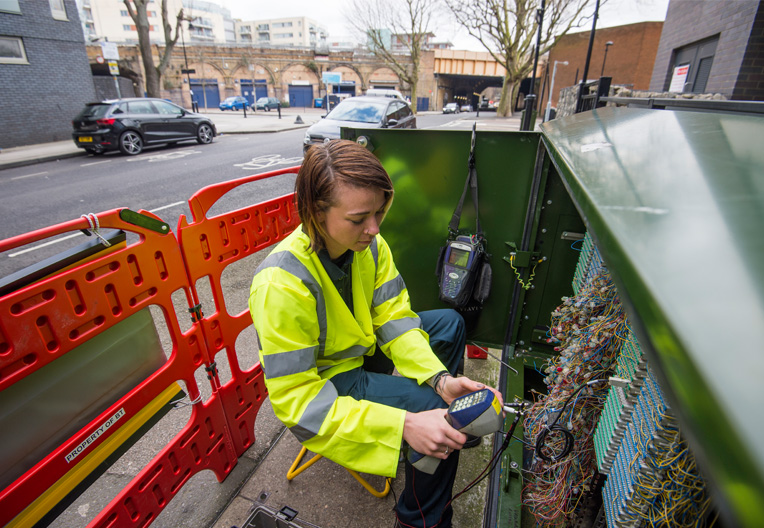 Costs covered thanks to government subsidy and Openreach investment
The residents were awarded £350 per eligible household towards the new network under the Better Broadband Subsidy Scheme, which allows homes and businesses with internet speeds of less than 2Mbps, who are not included in any current broadband upgrade programmes, to get funding for faster speeds using any technology.
As a result, the entire cost of bringing fibre broadband technology to residents in the community has been covered by the Government scheme and Openreach's investment.
Community excited about faster broadband service
Neil Bigham, who led the local community group to campaign for faster broadband, said: "In this day and age when so many things in your household need the internet, especially when you have a large family and everybody has so many devices, you really need a good fast internet connection. Not just for downloading, but also for everybody to be able to use the internet at the same time.
"The community, myself and Openreach all worked together to get this sorted and we're now very excited about receiving our fast fibre service."
Matthew Hemmings, Openreach's infrastructure delivery director for the North, said: "We have been working closely with the people in Moston to agree this funding solution to bring superfast fibre to the local community and it's great news that the contract has now been signed and the service will be up and running by Spring 2019. We're keen to have conversations with other communities who might be able to benefit from this approach."