News

|

Apply for funding

Home customer

FTTC

Case study

Community Fibre Partnerships

Business

Fibre
TV weatherman forecasts a high-speed broadband future for schools, homes and businesses
TV weatherman, Francis Wilson, has forecast a blizzard of high speed broadband to hit the Essex village of Orsett – thanks to a deal to help connect residents to the superfast technology.
A partnership between local residents and Openreach, the business responsible for Britain's largest digital phone and broadband network, will make high-speed fibre broadband available to a local primary school, nursery school and more than 500 homes and businesses in Orsett, Essex.
Money raised through co-funding
The co-funded deal has seen investment by local residents, Openreach and the UK Government's Better Broadband Subsidy Scheme, which was established to help homes and businesses without access to broadband speeds of at least 2Mbps. A £10,755 grant has also been awarded through Openreach to the local nursery school in the village hall and the local Orsett Church of England Primary School as part of Openreach's Community Fibre Partnerships programme.
The deal is expected to see the first residents get the high-speed service in December of this year. Fibre to the Cabinet (FTTC) technology will be deployed over Openreach's network making superfast speeds of up to 80Mbps available from a wide range of broadband service providers.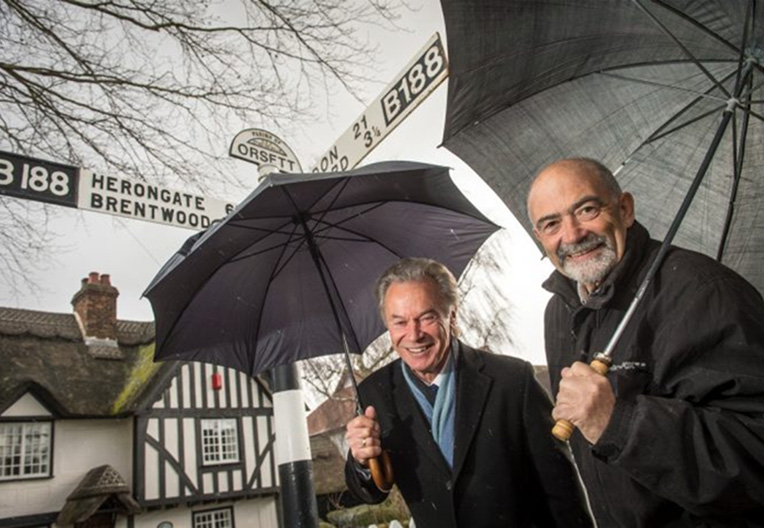 A patient community gets the speeds they need
Alan Peaford, chairman of the Orsett Forum outlined what this will mean for the community. He said: "The towering buildings of London's ultra-modern Canary Wharf can be seen from Orsett, but it might as well be a million miles away when it comes to connectivity.
"We had been hanging on waiting for something to happen for years, and grumbling to various internet providers and being told to be patient, high speed internet is coming. Because we are so close to London a lot of people in the village need fast internet for work, but some people were getting less than 2Mbps. It is impossible to download films or even use Skype.
"The issue came up again and again at our forum meetings, and we were all getting very frustrated. We were pointed towards the Community Fibre Partnership. Openreach were wonderfully helpful and as we have a school and a nursery in the village we were able to get a large grant to help us get the work done. Given that we are a rural area and we have outlying farms and houses it would have been impossible to do without that guidance."
Benefits of an Openreach Community Fibre Partnership
Steve Haines, managing director of next generation access for Openreach, said: "It is great to be able to work with proactive communities like those in Orsett to find a fibre broadband solution. We are working on hundreds of similar Community Fibre Partnership programmes across the UK, which are bringing faster internet access to areas not covered by any private or public funded fibre broadband rollout plans or with communities who want to get faster speeds. Openreach is committed to making fibre broadband as widely available as possible.
"Five hundred communities across the country have already signed up to Openreach's co-funded Community Fibre Partnerships scheme with more than 200 already enjoying the benefits of superfast broadband."