News

|

Community Fibre Partnerships
Superfast fibre coming to Scottish city school and rural communities
Inverness village takes the high-speed road
Residents of Moy, a small, scattered community south of Inverness near Tomatin, took matters into their own hands to secure superfast broadband after battling slow speeds for years.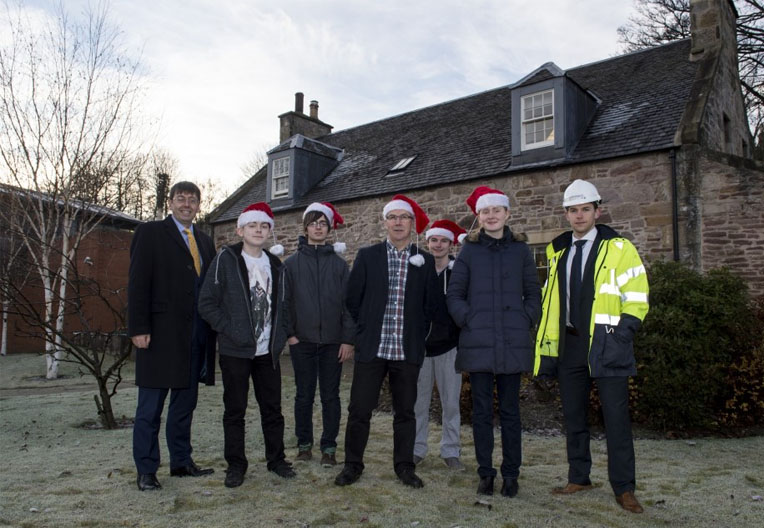 James Macpherson, from Strathdearn Community Development Trust, said: "There were no plans to upgrade broadband in the area in the foreseeable future so we decided to investigate a number of different options."
Residents agreed that the best solution was the Openreach proposal to bring superfast fibre to the community, which also means people can choose from a number of different service providers.
The community's part of this project is being funded through community investment, local wind farm contributions, and funding from the government's Better Broadband Voucher scheme.
One small business that will benefit directly is run by occupational psychologist Margaret Saunders. Margaret spends a lot of time travelling as she can't currently work online or do video-conferencing.
She said: "I have the opportunity to work with Royal British Legion Industries, helping veterans and their families. The work involves a great deal of travelling but when I get fibre I will be able to do that work online, without leaving my home!"
"We're looking forward to seeing the benefits of the new high-speed link to our students and staff."
Edinburgh school in superfast first
Dunedin secondary school in Edinburgh was the first in Scotland to use a new community grant from BT to connect to high-speed broadband.
The small south Edinburgh secondary school, which supports pupils who have difficulties with mainstream schooling, had contacted BT to help them find the best way to get a fast internet connection.
Teacher Paul Gardner said: "The internet plays an important role in our school today, from students researching projects, to developing new computing skills which are vital for their working lives ahead."
The scheme gives communities not covered by any private or publicly funded fibre broadband rollout plans the chance to apply for a grant towards the cost of a new local fibre network, as long as the technology is capable of serving the local school.
The grant cuts the contribution needed from local communities and aims to encourage people of all ages to equip themselves with the essential digital skills needed to access online services.
With the funding in place, engineers will build a new street cabinet, giving the school access to superfast fibre broadband. With speeds of up to 80Mbps, staff and students will be able to stream videos seamlessly and download education materials in a flash.
Paul said: "We're looking forward to seeing the benefits of the new high-speed link to our students and staff."
Related Articles
News
Community Fibre Partnerships
Kim Mears

26 Jun 2018

Communities from across the UK met in London to celebrate bringing fibre broadband to areas with poor connections thanks to Openreach Community Fibre Partnerships.

FTTP
News
Ultrafast
Community Fibre Partnerships

30 Jan 2018

The Hampshire rural hamlet of Ditcham upgraded to ultrafast speeds with the help of Openreach's Community Fibre Partnership programme, BT's grant scheme and self-dig.

Ultrafast
News
Community Fibre Partnerships

24 Nov 2017

New superfast connection gives Eshott residents the best of both worlds