Roles in area management
Are you looking for your next challenge in area management?
We're working hard to bring full fibre broadband to four million addresses by the end of March 2021.

Could you help us do it?
We need the right people to help us. People with impressive operational track records, who can bring fresh perspectives. And who have a hands-on approach to transforming customer experience.
Who we're looking for
The service delivery unit is responsible for maintaining the Openreach network. So we need managers and senior managers with a commercial outlook who can run our operations smoothly and make sure our customers are getting an excellent experience.

We want people who can create the perfect working environment for a team of operational managers and engineers – a team that provides exceptional service every time, and improves our network.
Who can apply?
We're looking for applications from people with different perspectives and experience. So we want to hear from you if you:
always put customers first
have previous area/operational manager or senior manager experience and a track record of great operational results
have real experience of getting teams to work more efficiently
can assess and act on commercial opportunities.
Search for jobs in your area
Great! You're interested in one of our area manager roles. Enter your postcode below to check if we have any vacancies in your area.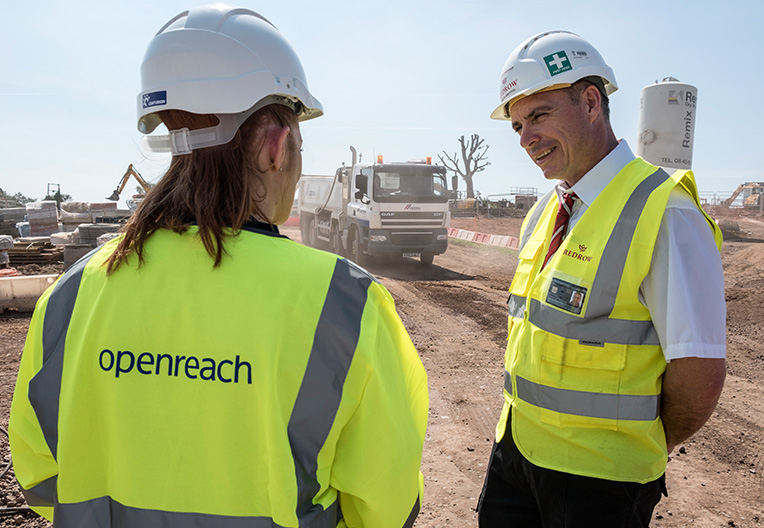 We're looking for people who can create a working environment that delivers quality service.
Check back soon for available roles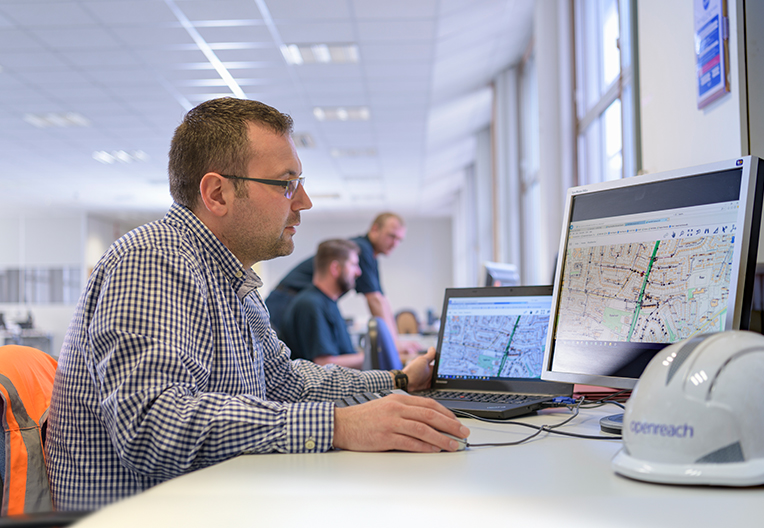 We're looking for people who can motivate a team to give great customers service.
Other roles at Openreach
See our trainee engineer roles

Wondering if you've got what it takes to train as an Openreach engineer? Find out what we're looking for, how to apply and the salary you can expect.

Find out more

»

See our civil engineer roles

Are you a civil engineer looking for your next challenge? A job at Openreach could be a great fit. Find out what we're looking for, and how to apply.

Find out more

»

Graduate roles

Just finished university? The Openreach graduate programme could be the start of a great career. Find out what people have to say about it, and how to apply.

Find out more

»
Related articles
News
Engineer role
Our engineers
Careers

04 Mar 2019

After seeing how much his wife Hannah enjoyed working as an Openreach trainee engineer, Mark joined us too. Find out how they feel about life at Openreach.

07 Mar 2019

We've unveiled a £485,000 investment in a national fibre training school for Scotland to educate the country's next generation of digital engineers bringing vital broadband services to communities across Scotland.

News
Kevin Brady
Fibre first
Recruitment
Careers

15 Mar 2018

Openreach is embarking on the greatest recruitment drive in our history as we accelerate plans to build a full fibre network across the country.